Coldplay: ecco il nuovo brano "Hypnotised", dal Kaleidoscope EP! | Lyric video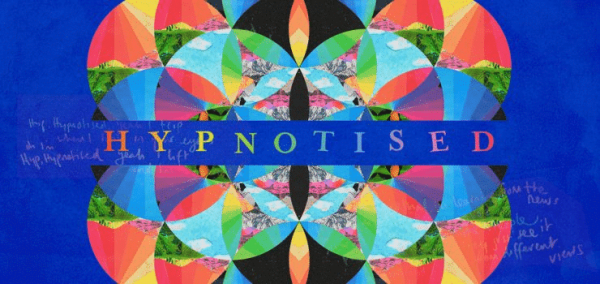 Kaleidoscope EP è il nuovo album dei Coldplay, o meglio un EP composto da 5 tracce inedite con cui la band inglese intende continuare e completare l'ampio progetto di "A Head Full of Dreams", arrivato ormai a più di 4 milioni di copie vendute.
Chris Martin non ha voluto pazientare più di tanto e ha voluto pubblicare il primo estratto del nuovo disco, "Hypnotised". Non si tratta propriamente di un singolo (Chris Martin l'ha definita un "non-singolo"), ma la canzone è già stata resa disponibile in download su tutti gli store digitali e per l'ascolto in streaming.
I Coldplay quini sono tornati con del nuovo materiale inedito il quale verrà incluso nel loro primo vero EP, composto da sole 5 canzoni tra cui la Hit in testa a tutte le classifiche mondiali "Something Just Like This" ft. The Chainsmokers. Il disco è anticipato appunto dalla canzone "non-singolo" "Hypnotised" in uscita proprio oggi 2 marzo, compleanno del leader Chris Martin: un brano dalle atmosfere sognanti, un'ipnotica e romantica ballata accompagnata da un lyric video molto suggestivo diretto da Mary Wigmore e prodotto da Casey Byron. Ecco lyric video del brano:
Il nuovo album (EP) dei Coldplay, che segue e in parte integra il bestseller mondiale "A Head Full of Dreams", come dimostra la copertina del brano promozionale Hypnotised, uscirà solo il prossimo 2 giugno. Di seguito anche la tracklist annunciata dal gruppo sui social network:
Hypnotised (Official Lyric Video): https://t.co/zSqFPwCH2B pic.twitter.com/DYAkmTWg8o

— Coldplay (@coldplay) 2 marzo 2017
L'album uscirà dunque sul mercato internazionale quando l'era di "A Head Full Of Dreams" non sarà ancora conclusa, in concomitanza con gli impegni della band la prossima estate: infatti i Coldplay saranno impegnati nelle nuove date del tour mondiale "A Head Full Of Dreams Tour", che li vedrà protagonisti anche in Italia con due date, il 3 e il 4 luglio, a Milano allo stadio San Siro.
Leggi qua la traduzione di Hypnotised
Che ne pensate di questa notizia? Siete curiosi di scoprire questo nuovo disco?