Coldplay ospiti alla finale di un importantissimo talent show italiano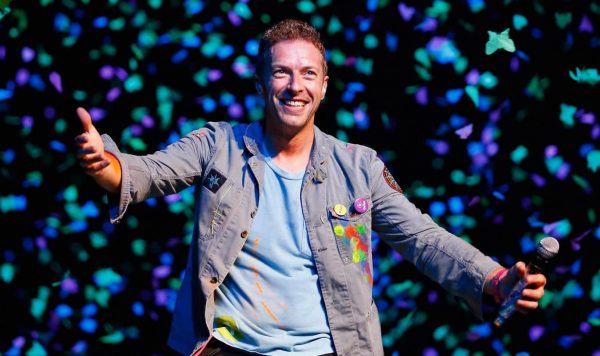 Sono ormai passati vari anni da quando il gruppo brittannico dei Coldplay ha toccato il nostro Bel Paese per l'ultima volta con un concerto live o con una semplice esibizione televisiva: pensate che ormai l'ultima in ordine cronologico da Fiorello, il 21 novembre 2011!
Nonostante la band abbia completamente snobbato l'Italia nel loro nuovo tour mondiale, che partirà il 31 marzo 2016 dalla città argentina di La Plata e si concluderà a luglio dello stesso anno, i britannici hanno comunque deciso di fare un salto qui da noi partecipando alla finale di uno dei talent show più importanti del nostro paese, X Factor Italia, per la promozione dalla loro nuova (e forse ultima) fatica discografica, A Head Full Of Dreams.
Il 10 dicembre quindi il gruppo sarà ospite per l'ultimissima puntata della stagione insieme ad Alessandro Cattelan e tutta la sua troupe per l'esibizione di un brano, presumibilmente il nuovo singolo "Adventure Of A Lifetime" o un medley delle loro migliori canzoni, come aveva fatto Tiziano Ferro l'anno scorso nella stessa occasione. Probabilmente gli artisti eseguiranno anche un'intervista per la promozione del disco, in uscita il 4 dicembre.
Sfortunatamente l'esibizione sarà visibile in diretta solamente tramite pay-tv e non attraverso canali televisivi gratuiti anche se la finale sarà visibile su Cielo, free tv della rete a pagamento che trasmette l'evento.
Un altro modo per connettersi virtualmente con la band sarà grazie alla radio RTL 102.5 che proprio domani, venerdì 4 dicembre, data d'uscita del disco negli store digitali e nei negozi di tutto il mondo, proporrà un'intervista pre-registrata a Los Angeles realizzata da Federica Gentile proprio con il gruppo che sarà mandata on air dalle ore 16:00.
Che ne pensate di questa notizia?