Registrato il concerto di Birmingham di Lady Gaga. Esclusiva Netflix?
Altra grande notizia per i Little Monsters. L'ultimo concerto del Joanne World Tour è stato registrato e diventerà un "film"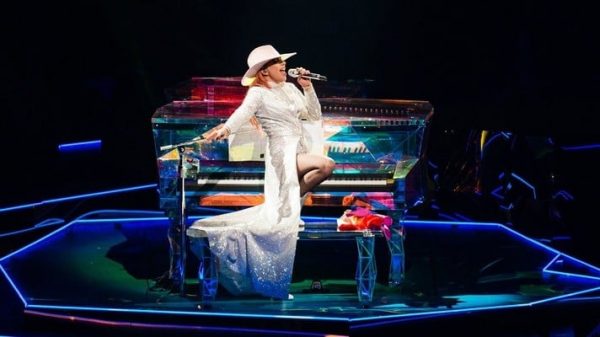 L'aveva anticipato ieri la diretta interessata, pubblicando un tweet in cui invitava i fans presenti al concerto di Birmingham a scatenarsi, visto che quelle due ore o poco più di show sarebbero state filmate.
Anche il Joanne World Tour, com'era stato in precedenza per The Fame Monster: Video EP,  Lady Gaga Presents the Monster Ball Tour: At Madison Square Garden e Cheek to Cheek Live!, avrà ufficialmente il suo album-video! 
La tappa prescelta è stata appunto quella alla Arena Birmingham della città inglese, impianto che ospita all'incirca 15.000 persone.
We are filming the show tonight Birmingham so bring that little monster fire!!!!!! #JoanneWorldTour pic.twitter.com/gb0YzSlOh6

— Lady Gaga (@ladygaga) 31 gennaio 2018
Immensa la gioia dei Little Monsters presenti che, senza saperlo, hanno acquistato il biglietto più ambito.
Come si suol fare in questi casi è quasi certo che il concerto verrà quindi trasformato in un DVD che ripercorre tutto lo show, da rilasciare a tour terminato, ma non è detto che Gaga si limiti a questa modalità di distribuzione. 
In molti, infatti, sono convinti che l'album-video finirà per diventare anche un'esclusiva Netflix, piattaforma che la cantante conosce molto bene dal momento che alcuni mesi fa ha affidato loro in esclusiva il suo documentario, Five Foot Two, che tra l'altro ha raccolto ottimi numeri.
Non ci sarebbe dunque da sorprendersi qualora il connubio tra Netflix e Miss Germanotta venisse prolungato per l'aggiunta del film del Joanne World Tour, fatto che non andrebbe comunque ad escludere il rilascio del DVD. Voi cosa pensate?