Demi Lovato ascolta il nuovo album Tell Me You Love Me
Demi Lovato rilascia oggi alle 24 il nuovo album "Tell Me You Love Me".
Un disco che sembra corrispondere ad una sorta di maturità per l'ex teen-idol, che secondo noi sfoggia la sua voce nel migliore dei modi in questo disco. Come di consueto il disco é stato leakkato qua fuori, ma potete ascoltarlo a parrtire da mezzanote salvando questo link di Spotify
---
Infatti il singolo #SorryNotSorry é stato capace di fare grandi numeri e mantenersi costante nelle charts di vendita. Nel frattempo é stata svelata la tracklist ufficiale del disco, che però ancora non svela le collaborazioni (sappiamo che Lonely é una collabo con un rapper). Vi terremo aggiornati qui.
1. Sorry Not Sorry
2. Tell Me You Love Me
3. Sexy Dirty Love
4. You Don't Do It For Me Anymore 
5. Daddy Issues
6. Ruin The Friendship
7. Only Forever
8. Lonely
9. Cry Baby
10. Games
11. Concentrate
12. Hitchhiker
---
Non solo "Tell Me You Love Me" sarà il titolo della track che uscirà oggi di Demi, ma anche il suo album avrà lo stesso titolo!
L'uscita é stata fissata per il 29 settembre, la stessa data scelta da Miley Cyrus per fare il suo comeback! Demi Lovato ha presentato una piccola anteprima del brano "Tell Me You Love Me" che uscirà proprio oggi, ed anticipa il nuovo disco dallo stesso titolo.
New Album: Tell Me You Love Me coming September 29th. Pre-order tonight at Midnight ET!! #TellMeYouLoveMe pic.twitter.com/MWJwVGUJPj

— Demi Lovato (@ddlovato) August 23, 2017
---
Si chiamerà "Tell Me You Love Me" il nuovo brano di Demi Lovato, la cantante secondo molte fonti, domani rivelerà tracklist e copertina del nuovo album!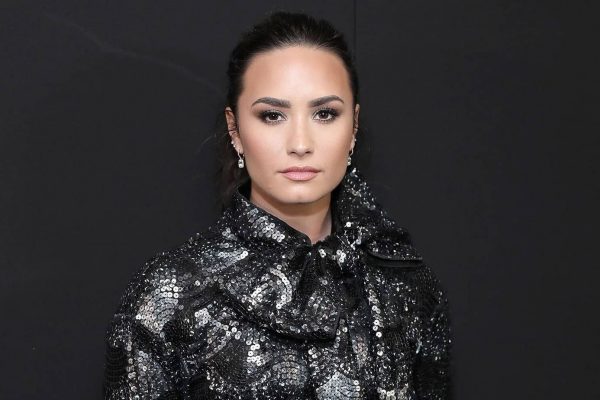 È forte Demi Lovato in questo momento, il suo singolo "Sorry Not Sorry" naviga saldamente nella Top10 iTunes USA, in queste ore alla numero 5, ed unica donna solista all'interno della stessa Top10.
Tuttavia il peak raggiunto in Hot100 fino ad ora non va oltre la posizione numero 23, decisamente rispetto ai lead singles precedenti "Heart Attack" arrivò alla 10, e "Cool For The Summer" alla 11.
Secondo alcune fonti nel web, domani Demi rilascerà un nuovo brano "Tell Me You Love Me" per promuovere il nuovo album, e sempre domani svelerà copertina e tracklist del nuovo disco che verrà messo in pre-order.
Si presume dunque che entro settembre, inizio ottobre, i Lovatics potranno avere tra le mani il nuovo disco della cantante!
Periodo difficile per svelare, visto che anche Taylor Swift dovrebbe uscire da un momento all'altro con l'annuncio del nuovo singolo ed album!
La sfida per l'autunno é decisamente aperta…