Demi Lovato e Nick Jonas si esibiscono al Victoria's Secret
Ormai Demi Lovato e Nick Jonas sono una delle coppie musicali più affiatate degli ultimi tempi!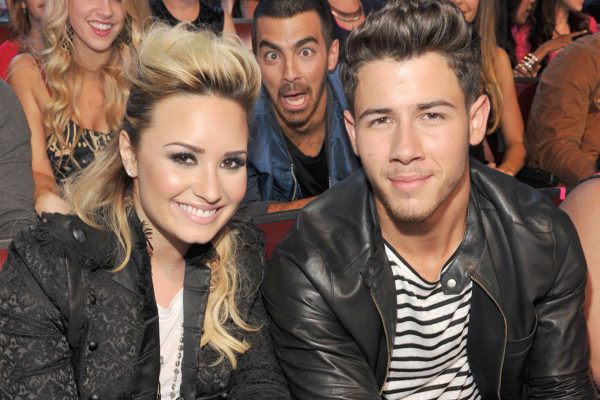 Prima di imbarcasi per il loro Future Now Tour, che per ora li porterà solamente in Nord America, i due si sono esibiti al Victoria's Secret Swim Special, lo show celeberrimo dove vengono mostrati dei costumi da bagno indossati dagli angeli di Victoria attraverso filmati e/o foto mentre un cantante canta rigorosamente live durante lo shooting.
La prima ad annunciare la sua presenza è stata Demi annunciando di aver partecipato alle riprese dello show e si è raccomandata con tutti i fan di guardare lo show in prima serata. Poi, anche Nick Jonas ha rivelato a tutti i media di essersi esibito insieme alla sua amica postando una sua foto in compagnia con tre bellissime super modelle in costume da bagno.
Had an amazing time w the @VictoriasSecret Angels shooting the #VSSwimSpecial! Watch tonight at 9/8c on @cbs!! 👙😜 pic.twitter.com/iLhU680Cll

— Demi Lovato (@ddlovato) March 9, 2016
That time I hung out with the @VictoriasSecret Angels… watch me & @ddlovato on #VSSwimSpecial, tonight 9/8c @cbstv pic.twitter.com/rYK03hu8rL

— Nick Jonas (@nickjonas) March 9, 2016
La cantante di "Made In The USA" ha deciso di cantare per l'occasione i primi due singoli della sua nuova Confident era, ossia il lead single "Cool For The Summer", pezzo che calza a pennello con il concept del programma, e la title track "Confident", e un'altra traccia del disco, "For You", performata dalla cantante in altre occasioni.
Ancora una volta, Demi ha dimostrato di essere un vero e proprio asso nei live, riuscendo a mostrare tutte le sue capacità sia nel registro grave che in quello acuto, nel quale ultimo mette in mostra il meglio di se. In particolare in "For You" e "Confident", la cantante ha dimostrato la potenza e la carica del suo strumento vocale riuscendo a intonare meravigliosamente ogni singola nota, sbalordendo tutti negli acuti. Molto buona anche la presenza scenica dell'interprete che è riuscita a far scatenare e allo stesso tempo divertire tutti i presenti in studio, ossia le modelle, indossando inoltre un mini dress nero molto elegante ma hot che mette in mostra le forme di Demi.
Nick invece ha deciso di cantare in un medley i suoi singoli "Chains" e "Jealous" e il nuovissimo pezzo "Levels", tutti brani estratti dal suo ultimo album omonimo Nick Jonas.
Come la sua giovane collega, anche Nick è riuscito a mostrare il meglio della sua voce e delle sue capacità nel mini live proposto per il programma riuscendo a intonare in maniera più che buona tutte le note sia del registro basso che di quello alto, mostrando, ancora una volta, la sua versatilità nel cambio improvviso di tonalità. Inoltre, in tutti e tre i singoli ha di nuovo mostrato di essere abilissimo nelle parti in falsetto.
Anche se in una location diversa e più estiva, anche Nick è riuscito ad intrattenere con una buonissima presenza scenica.

Che ne pensate? Avreste voglia di vederli cantare sullo stesso palco?