Demi Lovato sul Global Citizen, risponde alla domanda "Perché hai sostituito Selena Gomez?"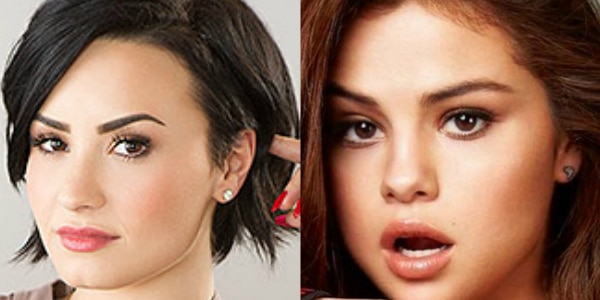 Come sapete, nelle scorse sere Demi Lovato ha sostituito la collega ed (ex?) amica Selena Gomez in una delle manifestazioni più importanti in cui quest'ultima era stata chiamata ad esibirsi, il Global Citizen Festival (QUI per lo show della Lovato). La Gomez, infatti, qualche settimana fa ha dovuto annullare ufficialmente tutti gli impegni promozionali previsti per i prossimi mesi a causa di complicazioni dovute alla malattia da cui è affetta da anni, ossia il lupus (QUI per il suo comunicato). Oltre alla parte restante del "Revival Tour", che a questo punto non avrà più una data italiana come era stato annunciato, Selena ha dovuto annullare anche gli altri impegni, compreso dunque questo.
Ebbene, durante un'intervista concessa da Demi ad Access Hollywood, l'intervistatrice le ha chiesto per quale ragione fosse stata proprio lei a sostituire la Gomez in questa occasione. Demi ha fornito la seguente risposta:
Penso sia importante non solo parlare ma anche e soprattutto agire. E' per questo che mi sono fatta avanti quando c'è stato bisogno di farlo
Demi afferma dunque di aver fatto un piacere alla collega accettando di sostituirla.
Demi Lovato 'Steps Up' To Help Selena Gomez: 'It's Really Important To Walk The Walk' https://t.co/s75FypTUY8 pic.twitter.com/9dOWpY9LRD

— Demi Lovato News (@justcatchmedemi) 23 settembre 2016

Oltre a concedere interviste, Demi ha anche pubblicato una delle performance di "Stone Cold" proposte in tour. In questo live, è Nick Jonas a farle da pianista e ad eseguire quindi dal vivo l'instrumental della canzone, il tutto mentre l'artista ha cantato a tutta voce riuscendo a portarsi a casa un'esecuzione tecnicamente perfetta e molto emozionante, con acuti da paura e note molto alte tenute per tempi decisamente lunghissimi. La sintonia fra i due artisti sul palco emerge a fior di pelle.