BOOM! Despacito 16 settimane alla 1, raggiunge il Record di Mariah Carey!
È successo l'impensabile "Despacito" é riuscita ad eguagliare il record di Mariah Carey ed i Boyz II Men!
Per noi fans della musica R&B questo é un po' un giorno di lutto! Il record di Mariah Carey insieme ai Boyz II Men é stato raggiunto, le 16 settimane in vetta alla classifica singoli della Billboard Hot 100, la classifica singoli più rilevante del pianeta! Questo é avvenuto per mano dell'arcinoto tormentone "Despacito", di Luis Fonsi e Daddy Yankee.
16 settimane alla numero 1
"One Sweet Day" – Mariah Carey & Boyz II Men (1995) execuo
"Despacito" – Luis Fonsi & Daddy Yankee featuring Justin Bieber (2017)
14 settimane alla numero 1
"Uptown Funk!" – Mark Ronson featuring Bruno Mars (2015)
"I Gotta Feeling" – The Black Eyed Peas (2009)
"We Belong Together" – Mariah Carey (2005)
"Candle in the Wind 1997″/"Something About the Way You Look Tonight" – Elton John (1997)
"Macarena (Bayside Boys Mix)" – Los Del Rio (1996)
"I'll Make Love to You" – Boyz II Men (1994)
"I Will Always Love You" – Whitney Houston (1992)
13 settimane
"The Boy Is Mine" – Brandy & Monica (1998)
"End of the Road" – Boyz II Men (1992)
12 settimane
"Shape of You" – Ed Sheeran (2017)
"Closer" – The Chainsmokers featuring Halsey (2016)
"See You Again" – Wiz Khalifa featuring Charlie Puth, (2015)
"Blurred Lines" – Robin Thicke featuring T.I. + Pharrell (2013)
"Boom Boom Pow" – The Black Eyed Peas (2009)
"Yeah!" – Usher featuring Lil Jon & Ludacris (2004)
"Lose Yourself" – Eminem (2002)
"Smooth" – Santana featuring Rob Thomas (1999)
11 settimane
"Independent Women Part I" – Destiny's Child (2000)
"I'll Be Missing You" – Puff Daddy & Faith Evans featuring 112 (1997)
"Un-Break My Heart" – Toni Braxton (1996)
"I Swear" – All-4-One (1994)
10 settimane
"One Dance" – Drake featuring WizKid & Kyla (2016)
"Hello" – Adele (2015)
"Happy" – Pharrell Williams (2014)
"We Found Love" – Rihanna featuring Calvin Harris (2011)
"Low" – Flo Rida featuring T-Pain (2008)
"Irreplaceable" – Beyonce (2006)
"Gold Digger" – Kanye West featuring Jamie Foxx (2005)
"Dilemma" – Nelly featuring Kelly Rowland (2002)
"Foolish" – Ashanti (2002)
"Maria Maria"- Santana featuring The Product G&B (2000)
"Physical" – Olivia Newton-John (1981)
"You Light Up My Life" – Debby Boone (1977)
Ma la buona notizia é che probabilmente la corsa di "Despacito" terminerà qua, con Taylor Swift che quasi matematicamente passerà al dominio della Billboard Hot100!
Il record rimarrà alla pari, spartito tra musica R&B pura degli anni '90, e musica Latina che si é presa la rivincita delle rivincite con il successo di questo singolo.
Cosa ne pensate?
---
Ora davvero Mariah Carey deve cominciare a preoccuparsi! L'allarme é già scattato qualche settimana fa, ma ora solo 2 altre settimane e Luis Fonsi potrebbe batterla…
Qual'é la maggiore hit di questo decennio? "Despacito", se si contano le settimane al top della prestigiosa Billboard Hot100!
Raggiunte le 15 settimane in vetta alla classifica, sono stati messi alle spalle anche Whithey Houston, La Macarena, e Uptown Funk…
Ora solo una settimana e potrà eguagliare il record di Mariah Carey!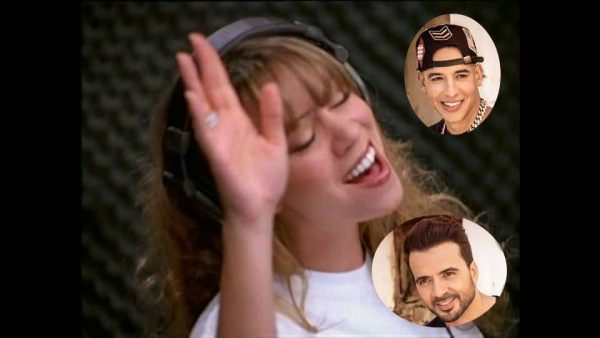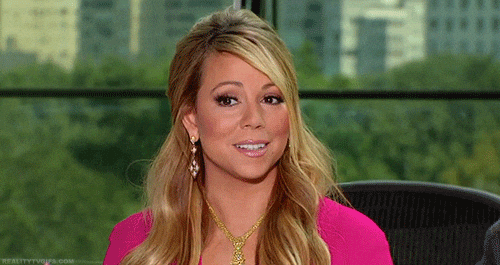 Incrociamo le dita, e speriamo in un fortissimo airplay per "Friends" di Justin Bieber, oppure per Liam Payne o DJ Khaled, uniche hit che potrebbero scalfire la hit latina!
Insomma, ci troviamo in una vera e propria rivoluzione musicale, e se queste sono le tendenze, potremmo prepararci ad una totale conversione verso le sonorità Latine!
I numeri parlano chiaro…., voi cosa ne dite?
---
Non si ferma il successo di "Despacito", il tormentone latino per eccellenza, che non si é limitato ad un successo nei territori tradizionali, ma continua a dominare in tutto il mondo!
Nessuno ci avrebbe mai scommesso, prendere una popstar latina già piuttosto attempata e mai uscita dai confini dell'america latina, farla collaborare con il Re del Reggaeton, e poi aggiungerci la popstar internazionale più forte del momento …
Con questa formula magica é nata l'inaspettata hit "Despacito"! Notoriamente questo tipo di hit vanno alla grande in Italia, in Spagna, e nei paesi latinoamericani, ma questa volta anche gli Stati Uniti hanno subito il fascino della musica latina, e per la prima volta dopo anni, possono definire summer hit 2017, proprio questo brano!
La canzone non molla il colpo, oramai é alla numero 1 da ben 11 settimane nella Billboard Hot 100, ed ha già superato diversi grandi artisti con questo record: da Drake ad Adele, passando per Beyoncé e Pharrell, e si é pure messa a parimerito con Un-Break My Heart di Toni Braxton…
Si teme ora per l'incolumità del solito record di Mariah Carey, che nel 1995 con i Boyz II Men, e la loro "One Sweet Day" riuscì a diventare la canzone alla numero 1 della Billboard Hot100 per più settimane consecutive, ben 16!
L'ultimo attacco sventato da Mariah fu quello molto recente di Mark Ronson con Bruno Mars, che nel 2015 con "Uptown Funk" riuscirono a piazzare ben 14 settimane consecutive!
Il brano é decisamente studiato per l'estate, e può contare su una viralità incredibile, oramai si sente ovunque, e visto che l'estate ancora é lunga, si teme davvero per il record di Mariah! Tanto più che ogni altro pezzo in giro in questo momento, non sembrerebbe avere la "potenza" per detronizzare Luis Fonsi e Daddy Yankee dalla numero 1.
Per quanto si possa amare la musica latina, e a noi il pezzo piace parecchio, non sarebbe minimamente paragonabile a livello di qualità con la celeberrima "One Sweet Day", una canzone davvero spaziale a livello vocale,  che per noi merita di rimanere imbattuta!
E magari Mariah si decidesse ancora a cantare delle canzoni come "One Sweet Day" o "We Belong Together"…
Speriamo che Mariah possa a fine estate dichiarare, riferendosi a Luis Fonsi e Daddy Yankee: "I Don't Know Them"