Diane Warren su Lady Gaga "Til It Happens to You meritava l'Oscar"!
In questo periodo le attività che Lady Gaga sta svolgendo per promuovere la lotta ad ogni forma di violenza sono inarrestabili. A settembre dello scorso anno ha rilasciato il toccante e sofferto singolo Til It Happens To You, scritto assieme alla celebre autrice/produttrice Adult Contemporary Diane Warren e incluso nel film documentario The Hunting Ground.
Il brano è forma di denuncia delle violenze sessuali perpetrate dagli uomini nei confronti delle donne, anche e soprattutto all'interno dei campus universitari. Oggi, a quasi due settimane dalla strage di Orlando (dopo la quale è stata vista schierarsi in prima linea in difesa dei diritti civili per la comunità LGBT), arriva un'altra importante notizia: la cantante statunitense ha preso parte al progetto promosso da Billboard Stop Gun Violence, che si batte contro l'uso indiscriminato delle armi da fuoco negli Stati Uniti e che vede, tra i partecipanti, artisti com Britney Spears, Macklemore, Diplo e Christina Aguilera.
In merito alla sua lotta contro gli stupri il brano scritto assieme alla Warren non è di certo passato inosservato: nonostante il poco successo nelle charts internazionali, il videoclip, dai toni decisi, conta ad oggi 30 milioni di visualizzazioni, e la canzone, dato il suo impatto e la sua rilevanza sociale, è stata nominata anche agli Oscar 2016 come Best Original Song (che premia la miglior canzone tratta dalla colonna sonora di un film), perdendo però nella cerimonia di febbraio contro Writing's On The Wall di Sam Smith, tema del nuovo film di James Bond Spectre.
Vittoria immeritata per il giovane cantautore britannico, stando alle parole dell'autrice di Til It Happens To You. Infatti Diane Warren, che recentemente è stata ospite del Larry King Now, ha parlato assieme al conduttore di come la sua canzone scritta assieme a Lady Gaga meritasse di vincere e di come il pubblico si aspettasse il trionfo del brano della Germanotta. L'autrice ha infatti detto:
"Credo che tutti lo pensassero, me compresa. Ha vinto quella canzone di Sam Smith per James Bond che nessuno ha realmente ascoltato. Sai, credo che sia stato pure scioccante. Voglio dire, non intendo dire che nessuno ha sentito quel brano, ma credo che il mio brano abbia una vita propria e sono convinta che durerà a lungo".
Non sappiamo se Diane Warren si riferisse al fatto che anche Writing's On The Wall non avesse fatto faville nella chart statunitense, accontentandosi della 71esima posizione. Senza entrare nel merito di chi avrebbe dovuto vincere, siamo d'accordo sul fatto che il brano di Lady Gaga avrà una certa longevità, data la tematica scottante e purtroppo ancora attualissima, anche se avrebbe senz'altro meritato un riscontro e uno spazio maggiori a livello mediatico. C'è da dire però che "Writing's on the Wall" è stata una hit in UK, e pure in USA è andata meglio del brano di Gaga, quindi se la Warren si riferiva a questo ha effettivamente compiuto un errore.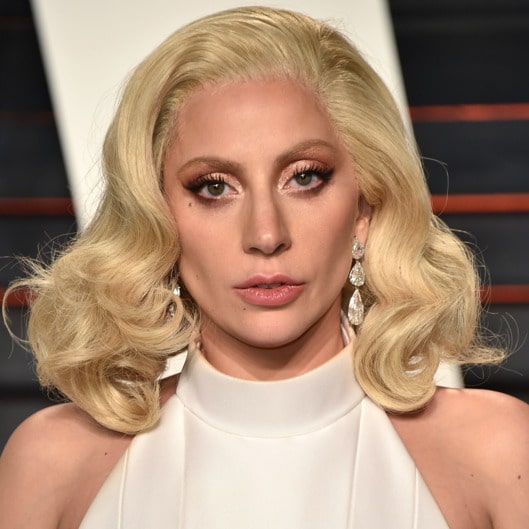 Nel frattempo in questi giorni Lady Gaga ha confermato, tramite i suoi account social, che prenderà parte all'ottantaquattresimo meeting della U.S. Conference of Mayors il prossimo 26 giugno, e che parlerà di fronte a una grande platea di politici e giovani assieme a un ospite di grandissimo rilievo: il Dalai Lama.
I am honored to be sitting down with the @DalaiLama this Sunday to have a conversation about kindness to 300 of our important US mayors. ✌🏾

— Lady Gaga (@ladygaga) June 22, 2016
Grazie all'aiuto della massima autorità spirituale tibetana la cantante parlerà di come "costruire città basate sulla pace e sulla compassione attraverso un'azione mirata a livello locale", mentre anche la candidata democratica Hilary Clinton supporterà le attività della Germanotta parlando in eventi privati.
Ci auguriamo davvero che questo evento sia una grande occasione per Lady Gaga di rivendicare con grande impatto la sua causa e che, perché no, diventi una fonte d'ispirazione rilevante per il suo prossimo album in studio, che dovrebbe uscire orientativamente entro la fine dell'anno.
Cosa ne pensate?