DJ Mustard feat Travis Scott – Whole Lotta Lovin | primo singolo
Non sono molti i nomi dei producer che si celano dietro alle varie hit urban che sono esplose negli ultimi anni: ultimamente, il gusto del grande pubblico in fatto di musica black sembra essersi diretto soprattutto verso produzioni urban infettive, ed ha dunque premiato lo stile di pochi produttori, guarda caso tutti disposti meglio verso le up tempo grintose piuttosto che verso le slow jam introspettive.
Uno di quei pochi che hanno guadagnato fortemente da questa nuova tendenza nello scenario black è DJ Mustard, il quale ha creato le produzioni di tante hit urban negli ultimi anni: pensiamo a "2 On" di TInashe, "No Mediocre" di T.I. ed Iggy Azalea, "Post to Be" del trio Omarion, Chris Brown e Jhené Aiko e "I Don't Fuck With You" di Big Sean per citare brani certificati platino nel 2014, ma nulla riesce a superare gli enormi risultati di "Rack City", hit composta per Tyga che ottenne ben 4 dischi di platino in USA nel lontano 2011.
Nel 2015, bisogna ammetterlo, i risultati del producer sono tuttavia calati di molto: pensate che tra le sue produzioni pubblicate lo scorso anno, l'unica che è riuscita ad avere una certificazione è stata "Be Real" di Kid Ink, la quale si è tra l'altro dovuta accontentare del gold. Ciò non scoraggia comunque l'artista, che in questo 2016 ha deciso di mettersi in gioco in primissima persona.
In queste ore, Mustard ha rilasciato un countdown sul suo sito ufficiale per annunciare l'imminente release di un nuovo singolo. Tale brano è programmato per il prossimo 8 gennaio e sarà probabilmente il primo singolo estratto dal suo secondo album, che verrà dunque rilasciato a 2 anni dal precedente "10 Summers".
Cosa vi aspettate da questa traccia?
---
Aggiornamento: Il brano si intitola "Whole Lotta Lovin'", e sarà una collaborazione con Travi$ Scott. Ecco la copertina ufficiale: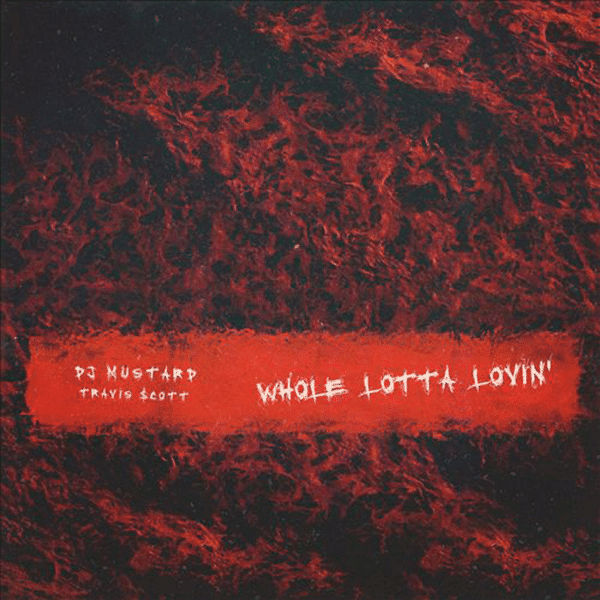 Ecco la canzone, rilasciata con qualche giorno d'anticipo su Spotify: