Mentre attendiamo da tempo la release di "Views from the 6" (di cui abbiamo scoperto importanti rumors proprio qui), viene fuori una nuova traccia dal nulla di Drake con la partecpazione di Rick Ross. La canzone si intitola "Empire" ed è compresa nell'ultimo lavoro del gruppo di producers J.U.S.T.I.C.E. League, intitolato "J.U.S.T.I.C.E. for All". Il gruppo ha ben pensato di comporre un beat pazzesco e di inserire su di esso dei vecchi versi di due canzoni differenti di Drizzy e The Boss.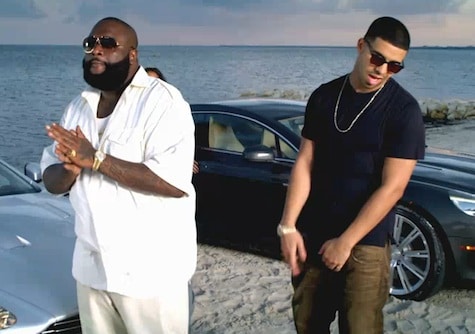 Il primo verso è di Ross ed è stato campionato dal brano del 2008 "Addicted" con Birdman, che era presente nel loro joint mixtape "The H". Il pezzo di Drake anche risale a 8 anni fa e viene prima ancora addirittura del suo primo album di successo, "So Far Gone": infatti il brano da cui è stato estrapolato il verso è contenuto in un mixtape del rapper Colin Munroe dal nome "Colin Munroe is the Unsung Hero".
L'ottimo progetto di J.U.S.T.I.C.E. League è appena uscito e contiene 12 tracce con featuring di tutti i colori! Si va da questi due a Chris Brown e Wale, per arrivare a T.I., R. Kelly, Jeremih, Future, Young Jeezy e molti altri ancora.
Il disco uò essere acquistato cliccando su questo link, ma intanto godetevi la cover dell'album e la bella "Empire". Vi riveliamo anche la tracklist completa, in modo da potervi fare un'idea.
Empire f. Rick Ross & Drake

All I Need f. Chris Brown, Wale

Then I Leave f. Future, Rick Ross

Trust Nobody f. Young Jeezy

Roaming Around f. Kevin Gates

No Problems f. Lupe Fiasco, Future

Leave The Club f. Joelle James, Chris Brown

Forever And A Day f. T.I.

Believe In Me f. R. Kelly

Paint The City Red f. Jeremih

Icons f. Rick Ross, Anthony Hamilton

Substitute Everything f. Future

Punchlines f. Loaded Lux, Math Hoffa, Soul Khan, Lupe Fiasco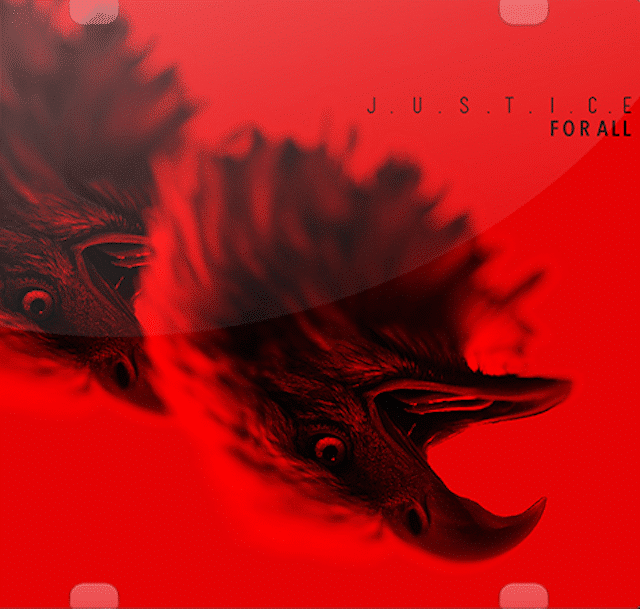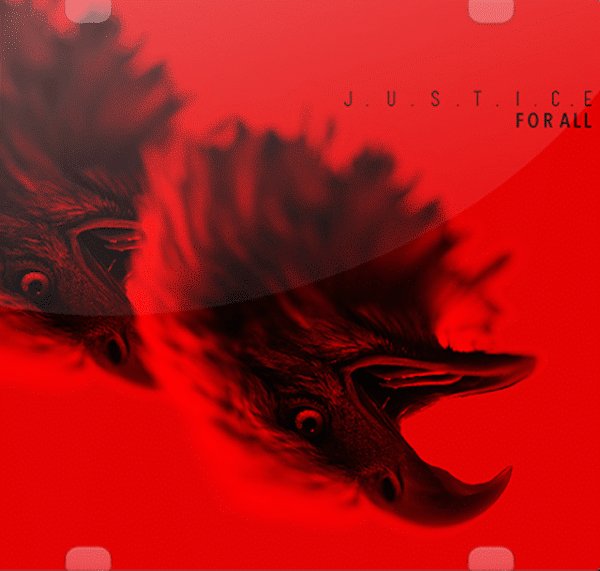 Testo
[Intro: Rick Ross]
I'ma tell you like this, nigga
[Verse 1: Rick Ross]
I got a hundred Gs on my line
I ain't eatin' Jacksons when I be in Overtown
Bitch I'm eatin' lavish, look up, ho, it's snowin' now
I just throw the cabbage, J.U.S.T.I.C.E. League gon' hold it down
Got a odor there in the attic, that's a couple pounds
New Rolex that I ordered, that's a hundred thou'
Time to milk the game, bitch I went and bought a cow
My nigga GDK a goon, he'll gun you down
Slid up on him with the stick, yeah and sat him down
My nigga Nut so slick, they ain't pat him down
I got a hundred niggas on my line
A hundred squares at a time, nigga, hold it down
[Hook: Rick Ross]
Addicted to money, addicted to chips
My hoe was gay, now she addicted to dick
Addicted to this, addicted to that
I'm gettin' them stacks, it's more addictive than crack
I'm addicted to money, addicted to chips
My hoe was gay, now she addicted to dick
Addicted to this, addicted to that
I'm gettin' them stacks, it's more addictive than crack
[Verse 2: Drake]
Alright my patience runnin' thin
Olympic pools of money, I'm just glad I learned to swim
Cannonball, bitch, I hope your diving board's sturdy
And I hope when dinner's cold, my niggas do not desert me
Nah, but shit's all good
The deal got signed and my split's all good
And these haters pretendin' that it's all good
Say that shit in person, man I wish y'all would
I say you lucky if your father was a figure
Cause my uncle was my father and my father was my nigga
And my mother so proud cause his son is gettin' bigger
I took time to load the bullets, now I'm 'bout to pull the trigger
Like boom, boom, boom, I'm a genius, god dammit
I ain't the type to murder you, I'm more the type to plan it
So please take a seat if you really can't stand it
Got success in my pocket and these rappers in a panic
But Skinny told me to do me
And don't listen to anybody that knew me
Cause to have known me
Would mean that there's a new me
And if you think I changed in the slightest could of fooled me
And tell my city I'm the two-three
Drug dealers live vicariously through me
No bench time, nickname started Drake
Franchise player, I don't even get a water break
And these other lames is hardly mentioned
I bet that with this pen I could draw attention
But you can tell by my strut
I'm just chillin' in the cut, nigga what
And I'm feelin' like
[Hook: Rick Ross]
Addicted to money, addicted to chips
My hoe was gay, now she addicted to dick
Addicted to this, addicted to that
I'm gettin' them stacks, it's more addictive than crack
I'm addicted to money, addicted to chips
My hoe was gay, now she addicted to dick
Addicted to this, addicted to that
I'm gettin' them stacks, it's more addictive than crack