Drake: in arrivo un remix con Justin Bieber sulle note di One Dance!
Gente, da questo momento in poi aspettiamoci in qualsiasi istante la release del tanto atteso "Views From the 6" di Drake. Potrebbe arrivare tra un'ora come tra 10 o 20 giorni ma, quello che è certo, è che arriverà in questo mese, come già vi avevamo riferito.
A sostegno di questa tesi, arrivano proprio in questi minuti due inediti svelati direttamente dal cantate e resi subito disponibili per l'acquisto su iTunes. Sappiamo che a Drizzy piacciono le sorprese…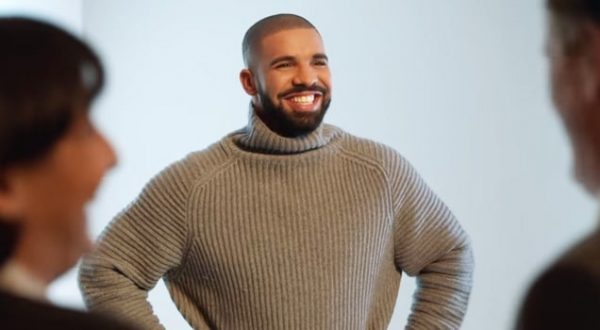 Già ieri sera tardi erano sbucati fuori due snippets, ma oggi abbiamo i brani completi.
Il primo sarà sicuramente il più blasonato, visto che parliamo di un featuring di alto, altissimo livello. La collabo in questione infatti è con "The Throne", ovvero il duo costituito da… Jay-Z e Kanye West! Il nome "Il Trono", ovviamente, deriva dall'album che i due hanno rilasciato insieme nel 2011, tramite la G.O.O.D Music di Kanye, e che si intitolava "Watch the Throne".
Sotto il brano, sopra la cover art: a voi "Pop Style".

Drake parte deciso: "Turn my birthday into a lifestyle" e dopo prosegue sul pezzo giocando con la somiglianza che la parola "chains", che significa "catene", ha con il nome dell'attore e ballerino Channing Tatum. Verso la fine del verso fa riferimento anche a Justin Timberlake e la sua "Rock Your Body".
Jay-Z appare solo in due barre dopo il ritornello, per poi lasciare la scena all'amico Kanye che inizia subito nominando "Pablo", in riferimento al suo ultimo album.
Well done!
Il secondo brano è anch'esso un feat, assieme a Wizkid e Kyla. Drake usa un campionamento proprio di quest'ultima, preso dalla sua "Do You Mind" del 2008. Il brano si intitola "One Dance" e, nella seconda parte della canzone, le voci in sottofondo e il ritmo dato dai bassi richiamano ancora una volta quell'influenza reggae già sentita in "Work" e "Controlla" (eccovi il link per questo secondo brano, nel caso ve la siate persa). Che Drake ci stia prendendo gusto?…
Giudicate voi:

Questa la cover art, nello stesso stile della prima: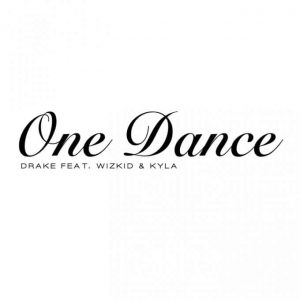 A mio avviso, Drake ultimamente non sta sbagliando un colpo! Tutti brani che potenzialmente potrebbero avere un ottimo seguito dagli ascoltatori e che, in più, abbracciano vari stili differenti di musica, sia nelle liriche, che nel flow, che nei beat. Ciononostante Drake riesce a non discostarsi mai dalla sua origine musicale e dal suo personale sound, che, per definizione, è sempre stato molto vasto.
Cosa ne pensate delle due tracce?
---
A quanto pare, a breve arriverà un remix di One Dance a cui parteciperà anche Justin Bieber.
https://twitter.com/Jelysandra/status/736725302701752321
https://twitter.com/Jelysandra/status/736739038904733696