Eurovision Song Contest 2016: gli awards di RNBJUNK
L'Eurovision Song Contest 2016 si è da poco concluso con la vittoria di Jamala e della sua struggente ballad "1944", con il secondo posto all'esempio di internazionalità portato sul palco dall'Australia e la sua Dami Im e con il deludente sedicesimo posto portato a casa dalla bassanese Francesca Michielin e la sua versione bilingue del brano sanremese "Nessun Grado Di Separazione".
Noi di RNBJUNK abbiamo deciso di assegnare degli awards, alcuni già esistenti ed altri inventati da noi, ad alcuni artisti che si sono fatti notare per ovvi motivi, alcuni positivi e altri negativi.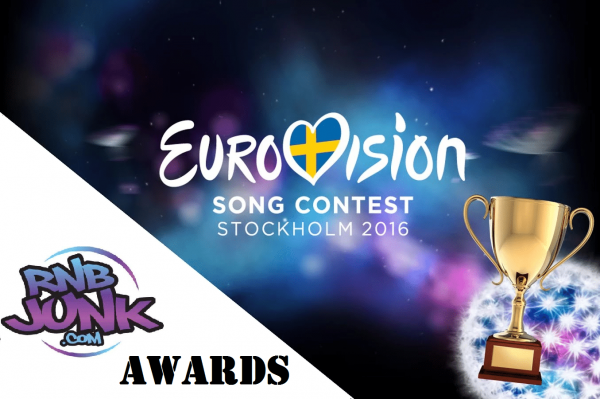 CANTANTE DONNA PIÙ BELLA: Iveta Mukuchyan, Armenia
Quest'anno, il palco è stato una parata di donne molto diverse tra loro, alcune belle e altre meno, alcune giovani e altre più "anziane". Secondo noi la vincitrice di questo premio è la rappresentante dell' Armenia, Iveta Mukuchyan, dotata di una bellezza particolarissima, di uno sguardo penetrante ed incantevole, di due zigomi molto marcati ed di un fisico mozzafiato, accentuato anche da un look tanto sexy quanto raffinato.
RUNNER UP: Samra, Azerbaigian
CANTANTE UOMO PIÙ BELLO: Freddie, Ungheria
Lo stesso discorso fatto per le donne si può ripetere per i cantanti uomini. Seppur la rappresentanza maschile sul palco sia stata minore di quella femminile, gli uomini si sono sicuramente fatti notare anche per la loro presenza e prestanza fisica. Il nostro vincitore è Freddie, portavoce dell'Ungheria: alto, moro e muscoloso, voce roca e look da vero macho…al cantante ungherese va senza dubbio lo scettro di Mister Eurovision 2016.
RUNNER UP: Justs, Lettonia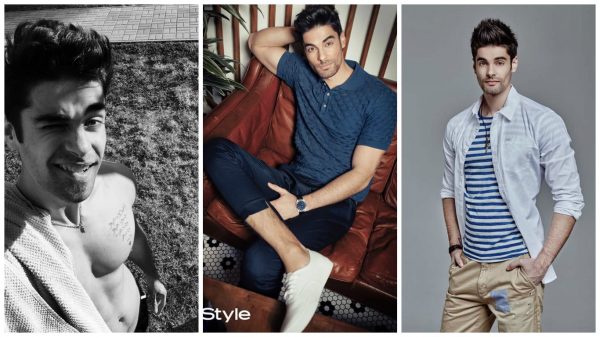 LOOK MIGLIORE: Dami Im, Australia
In quest'edizione come in nessun'altra, tutti i partecipanti sono riusciti a far proprio il palco anche grazie a dei look molto belli, in particolare Dami Im che, secondo noi, merita il premio di meglio vestita grazie ad un abito che era il perfetto equilibrio tra raffinatezza, eleganza e sensualità e tra sfarzosità e sobrietà.
RUNNER UP: Agnete, Norvegia
LOOK PEGGIORE: Nina Kraljic, Croazia
Nonostante la maggior parte dei concorrenti abbia sfoggiato un look ottimo e molto bello, la Croazia si è distinta per aver indossato un doppio abito al limite del trash e, per questo, merita l'award di "peggio vestita". Presentata inizialmente con un ampio kimono decorato a fantasia floreale con alcuni rami, a metà performance l'abito si è "spezzato" in due lasciano Nina in un secondo vestito fin troppo particolare, talmente strano da non convincere nessuno. Bocciato anche il taglio di capelli e il trucco. Papabile vincitrice del Barbara Dex Award.
RUNNER UP: Jamie-Lee, Germania
PERFORMANCE VOCALE MIGLIORE: Jamala -1944, Ucraina
Valutando unicamente le performance live proposte durante le tre serate, Jamala, neo vincitrice dell'edizione, è stata in grado di distinguersi e, di conseguenza, di conquistare il palco grazie al suo strumento vocale grintoso, potente e capace di commuovere ed emozionare nonostante l'ostacolo della lingua poco conosciuta a livello europeo. Per questi fattori, non vediamo perchè non possa portarsi a casa uno dei premi più importanti di questa serie, quello della miglior performance vocale.
RUNNER UP: Serbia – Goodbye Shelter, Serbia
PERFORMANCE DA DIMENTICARE: Serhat – I Didn't Know, San Marino
Durante le tre serate proposte però non tutti sono riusciti a coinvolgerci, questo San Marino lo sa bene. Mister Serhat è riuscito a portarsi a casa un'esibizione veramente raccapricciante: performance vocale inesistente visto che il cantante si è unicamente limitato a parlare, stage inesistente e look da uomo d'altri tempi. Bocciato su tutti i fronti e per questo si merita l'award di performance da dimenticare.
RUNNER UP: Highway – Real Thing, Montenegro
MIGLIOR TESTO: "Goodbye (Shelter)" scritto da Ivana Peters, interpretato da Sanja Vucic, Serbia
Tra i mille milioni di testi fin troppo mielosi che si sono susseguiti di anno in anno, "Goodbye (Shelter)", scritto da Ivana Peters ma interpretato dalla serba Sanja, merita il premio di miglior testo. Il brano in questione vanta di un testo autobiografico che parla della violenza fisica dell'ex fidanzato nei confronti della cantante, un argomento che (sfortunatamente) è ancora un tabù e, come tale, non ha fatto completamente breccia nel cuore degli europei.
QUI per leggere il testo della toccante "Goodbye (Shelter)".
RUNNER UP: "1944" scritto e interpretato da Jamala
MIGLIOR STAGE: Iveta Mukuchyan – Lovewave, Armenia
Negli ultimi anni, lo stage e le complesse scenografie hanno pesantemente contribuito all'effetto sorpresa durante le serata. Proprio per la sua complessità, l'Armenia si merita il premio per aver sviluppato il miglior stage, basato sull'alternarsi di luci stroboscopiche, fuoco vero e proprio, fumo e ologrammi capaci di attirare l'attenzione di ogni singolo spettatore.
RUNNER UP: Dami Im – Sound Of Silence, Australia
MIGLIORI EFFETTI SPECIALI: Sergey Lazarev – You Are The Only One, Russia
Tra fuochi d'artificio, luci stratosferiche e altre mille scenografie più o meno complesse, si è distinta tra tutti la Russia per aver portato sul palco un display LED capace di illuminarsi e di sviluppare una trama complessa grazie alle proiezioni sullo schermo di effetti speciali talmente mozzafiato e spettacolare da meritarsi un Oscar per i migliori effetti speciali.
RUNNER UP: Islanda
MIGLIOR COREOGRAFIA: Laura Tesoro – What's The Pressure, Belgio
Nonostante molti artisti abbiano deciso di puntare più sulla scenografia che su altri fattori, ci sono stati alcuni cantati che si sono messi in gioco con complicatissime coreografie. Tra queste salta fuori il nome di Laura Tesoro che si merita il premio di performer che ha eseguito la miglior coreografia. Dall'inizio fino alla fine l'interprete si è scatenata sulle note del suo singolo insieme ad altri ballerini che come lei hanno dimostrato di essere capaci di mettersi in gioco con dei passi mozzafiato.
RUNNER UP: Barei – Say Yay, Spagna
MIGLIOR CANZONE DA CLUB: Barei – Say Yay, Spagna
Con questa categoria abbiamo deciso di eleggere la canzone più ritmata, ossia la canzone più ballabile, quella che sarebbe più adatta ai club europei, premio che va di diritto a "Say Yay" di Barei, uno dei singoli più catchy dell'intera edizione che sarebbe adatta a tutte le discoteche.
RUNNER UP: Poli Genova – If Love Was A Crime, Bulgaria
MIGLIOR CANZONE DA OBITORIO: Kaliopi – Dona, Macedonia
Contrariamente alla precedente, con questa categoria abbiamo deciso di "premiare" la canzone meno ritmata e quindi più piatta (che non deve essere interpretata come una canzone "da vecchi"!). A causa appunto di un ritmo molto lento e piatto, l'award se lo aggiudica la star balcanica Kaliopi che con la sua "Dona" riesce a far venire voglia di risedersi dopo essersi scatenati sulle note di "Say Yay".
RUNNER UP: Eneda Tarifa – Fairytale, Albania
MIGLIOR VIDEO ORIGINALE: Sergey Lazarev – You Are The Only One, Russia
Oltre all"award per i migliori effetti speciali, Sergey Lazarev si porta a casa anche il premio per avere il video originale più bello e complesso. "You Are The Only One" vanta appunto di un visual ben prodotto con una trama particolare e degli effetti speciali molto diversi tra loro utilizzati uno di seguito all'altro per tutta la durata del video.
RUNNER UP: Ira Losco – Walk On Water, Malta
MIGLIOR CARTOLINA: Italia
Come è solito fare, ogni nazione porta sul palco un breve video di presentazione nel quale si susseguono i punti di forza del paese oppure i luoghi preferiti dell'interprete. Tra paesaggi ghiacciati e monumenti spettacolare, la miglior cartolina è stata quella della nostra Francesca Michielin che ha deciso di ambientarla nella città dove studia, Venezia, capoluogo del Veneto, la sua regione, creando un visual intenso ed elegante in una delle migliori bellezze europee.
RUNNER UP: Islanda
RIVELAZIONE DELL'ANNO: Rykka, Svizzera
Come ultima categoria ma non meno importante delle altre, abbiamo deciso di premiare la nostra rivelazione dell'edizione: Rykka, la canadese rappresentante della Svizzera. Secondo noi, l'interprete si è meritata questo award per essere riuscita ad stupirci durante la seconda finale, che sfortunatamente non è riuscita a superare, grazie ad una performance vocale molto buona che nessuno di noi si aspettava, ed uno stage complesso ma allo stesso tempo molto raffinato.
RUNNER UP: Jamala, Ucraina
Che cosa ne dite dei nostri premi? 
Ecco QUI la vostra classifica dei brani che avete favorito di questa edizione dell' Eurovision.