Fergie dice basta: la cantante lascia la Interscope Records!

Aggiornamento
Dopo i continui tentennamenti e posticipi riguardanti il suo comeback musicale, Fergie prende la situazione in mano, decidendo di troncare i rapporti con Interscope, label con cui ha lavorato sia per il precedente album solista che durante la sua carriera nei Black Eyed Peas.
La cantante ha firmato con BMG (di propietà di Sony) e ha creato la sua etichetta indipendente "Dutchess Music". Secondo Forbes l'album arriverà a fine estate, dopo ormai 3 anni di gestazione dal rilascio di L.A.Love, a cui sono seguiti altri singoli di scarso successo commerciale.
#WhereIsDoubleDutchess #ihearu

— Fergie (@Fergie) 24 maggio 2017
---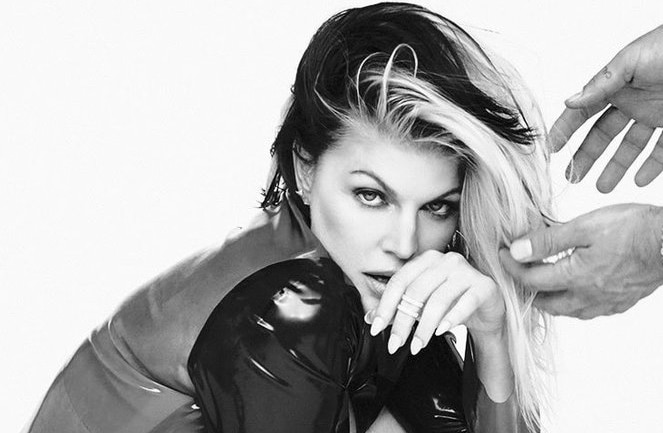 Dopo aver promosso i singoli M.I.L.F.$ e Life Goes On, sembrava che la pop star stesse ormai ultimando i lavori per poter pubblicare il suo nuovo progetto discografico. Ha anche dichiarato a DD il mese prestabilito, gennaio 2017, e condiviso la tracklist.
Siamo quasi a maggio e ancora non è successo niente. Tuttavia circolano voci secondo le quali la situazione stia per cambiare.
Questa volta si tratta di un altro singolo promozionale, il terzo se consideriamo tutti gli altri già pubblicati con lo stesso intento, che dovrebbe arrivare presto accompagnato dalla possibilità di preordinare il disco.
L'indiscrezione arriva direttamente dal manager di Fergie che, in una serie di tweet, sembra confermare la notizia del nuovo singolo insistendo sul fatto che l'artista e il suo team non vedono l'ora di rilasciare nuova musica.
A buzz single & album preorder are coming SO soon #DoubleDutchess pic.twitter.com/xuNNYfAvOH

— Music Rumors & Tea (@musicrumorstea) 25 aprile 2017
@musicrumorstea Give us some information that really shows that its official;it will be released soon.Cuz we WANT it so badly💚 cuz there are a lot of rumors

— daviddebruin (@iamDaaf_BEP) 26 aprile 2017

Sono passati ormai 11 anni da The Duchess, primo album solista di Fergie pubblicato nel 2006, e le aspettative sono alte nei confronti di un'artista che ha già ottenuto un grande successo in passato e che potrebbe mantenere una sorta di continuità artistica con questo album il cui titolo è simile al precedente.
I punti interrogativi sono ancora molti, soprattutto sulle caratteristiche che Fergie manterrà o cambierà nel concept del suo nuovo progetto e se riuscirà a mostrare un lato inedito e inaspettato in grado di coinvolgere ed entusiasmare i fan.
Che cosa vi aspettate dal nuovo album?