Fifth Harmony Ft. Missy Elliott – Not That Kinda Girl | nuova canzone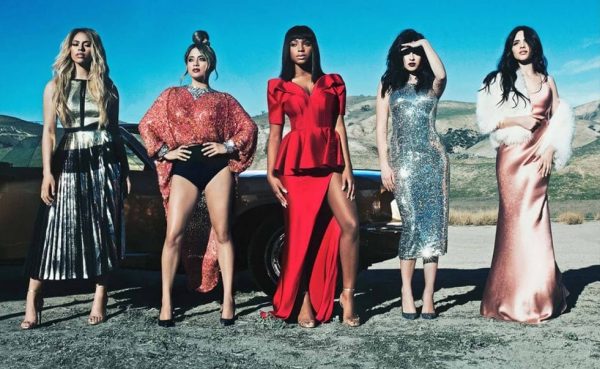 Il conto alla rovescia è arrivato agli sgoccioli, mancano esattamente tre giorni all'uscita di 7/27, seconda fatica discografica della girl band più seguita d'America, le Fifth Harmony.
Le cinque ragazze conosciutesi alle audizioni di X-Factor e rese gruppo grazie ad un'intuizione del magnate Simon Cowell, esattamente come successe oltremanica per i colleghi One Direction, dopo il debutto con l'album Reflection sono ora pronte a tornare in scena con un lavoro che potrebbe veramente consolidare la loro fama e renderle a tutti gli effetti una certezza nel panorama musicale odierno.
A seguito dell'ottimo successo del lead single Work From Home e a pochi giorni dall'annuncio della scelta di All In My Head (Flex) come secondo singolo ufficiale, ecco che arriva il file audio di una delle tracce più attese di 7/27, per via della presenza della rapper Missy Elliott.
Il pezzo in questione si intitola Not That Kinda Girl, una produzione vivace ed esplosiva che strizza l'occhio agli anni '80, il tutto reso ancor più ruggente dalla parte rappata di Missy, che ancora dimostra di essere il top nel suo ambito. Nel complesso si tratta di una traccia decisamente controcorrente rispetto a Work From Home, essendo ben più potente ed energica.
Altro punto a favore di Not That Kinda Girl il fatto che le cinque ragazze cantano in maniera abbastanza equilibrata, non arrivando ad essere, come successo spesso in passato, quattro coriste di un'unica leader, Camila. Da evidenziare i vocalizzi di Lauren, a dimostrare che la ragazza merita lo spazio che troppe volte non le è stato dato. Ecco il file audio:

Interessante dunque questo brano che rende ancora più curiosa l'attesa di un album che per il momento si prospetta essere molto vario stilisticamente parlando. Che ve ne pare di questa canzone?