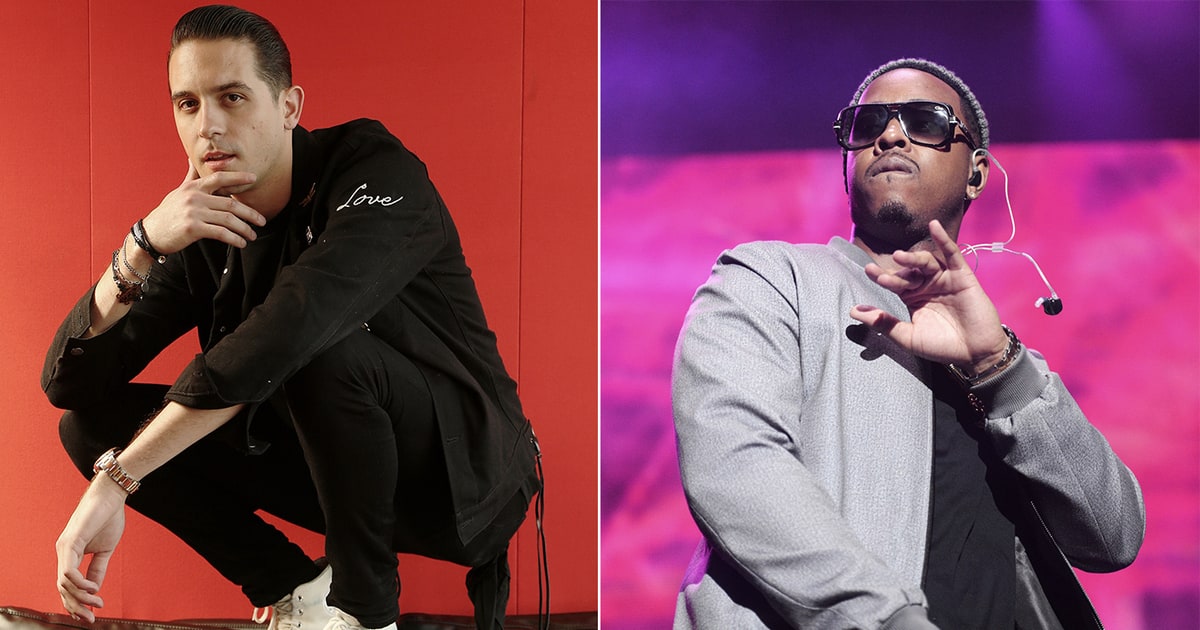 E' uscito pochi giorni fa Ghostbusters 2016, terzo capitolo della celebre saga cinematografica iniziata con l'immenso successo di "Ghostbusters", commedia nera cult degli anni '80 tuttora considerata una vera pietra miliare nella storia del cinema e rilasciato esattamente 30 anni fa. Come spesso avviene per questi kolossal tanto attesi, la colonna sonora del film include moltissimi grandi nomi, da tutti i generi musicali.
A quanto pare, stranamente per il lead single estratto dal progetto sono stati scelti due artisti urban invece di popstar: sto parlando di G-Eazy e Jeremih, artisti entrambi affermati e che possono vantare buone carriere alle loro spalle. In particolare, G-Eazy di recente ha conquistato le playlist e le classifiche di tutto il mondo grazie alla mega hit "Me, Myself and I", ed è stato scelto come featured artist nel prossimo singolo di Britney Spears "Make Me Oooh", dunque non possiamo escludere che la scelta di inserirsi in un progetto di questo genere sia motivata dalla volontà di imporsi come nuova stella della musica mondiale piuttosto che consolidare la sua importanza come rapper in USA, del resto già immensa.
Il brano si intitola "Saw It Coming" ed è una potente up tempo dal sound electro-hop, una traccia costruita in maniera tale da poter conquistare le classifiche di tutto il mondo, proprio come "Me, Myself and I". In questo brano, il flow di G-Eazy ricorda molto quello di Macklemore, altra caratteristica che potrebbe aiutare il brano a farsi notare. Buona anche la parte di Jeremih, anche se avremmo gradito meno modifiche alla sua voce, ottima anche al naturale per quanto riguarda la timbrica.
Di seguito il videoclip ufficiale:
https://www.youtube.com/watch?v=YQUEIhBt_DA&feature=youtu.be
Testo
[Intro]
Young Gerald, Jeremih
Uh
[Verse 1: G-Eazy]
Yeah, my whole life I've been written off
Like a sick kid who's spitting cough
Now it's all changed I blew up, I'm lifting off
The whole time I just been cut from different cloth
This is Cashmere, is that clear?
Catching paper cuts from the paper I've counted the past year
A monster, a beast, except I'm that fear
Swift you need a favor? Then put your cash here
From the wood works now they all call
But I'm in a different league, they're playing small ball
I ball through the Summer, the Winter and all Fall
So if they never saw it coming, I'm telling them off, nah
[Hook: Jeremih]
Creatures like us can't be alone
Creatures like us, we freak
Something's got you up all night
So tell me who you're gonna call
(I bet you never saw it coming
I bet you never saw it coming)
Someone's gotta make it right
Now tell me who you're gonna call
(I bet you never saw it coming
I bet you never saw it coming)
[Verse 2: G-Eazy]
Yeah, count on me to get the job done
Said I want a rollie so I copped one
Never had a Plan B, they told me I should probably adopt one
Nah I'll keep living this way till it's all done
Only one option, always been the underdog
Dog keeps climbing up till he is the top one
So who gon stop me?
What's an Atheist to God's son?
I don't know, shit, what's a ghost to a shotgun?
[Hook: Jeremih]
Creatures like us can't be alone
Creatures like us, we freak
Something's got you up all night
So tell me who you're gonna call
(I bet you never saw it coming
I bet you never saw it coming)
Someone's gotta make it right
Now tell me who you're gonna call
(I bet you never saw it coming
I bet you never saw it coming)
[Bridge: G-Eazy & Jeremih]
You know, it's like they never saw it coming
I said, I'm a beast, I'm a creature
Charging down payments on a house for a feature
Creatures like us can't be alone
Creatures like us can't be, can't be alone
[Hook: Jeremih]
Creatures like us can't be alone
Creatures like us, we freak
Something's got you up all night
So tell me who you're gonna call
(I bet you never saw it coming
I bet you never saw it coming)
Someone's gotta make it right
Now tell me who you're gonna call
(I bet you never saw it coming
I bet you never saw it coming)