Pronti per i Grammy Awards 2016? Il 2015 è ormai in dirittura d'arrivo e, in previsione di un 2016 alle porte, è tempo di bilanci per quanto riguarda il mondo discografico.
Numerose sono le classifiche stilate a fine anno ed altrettanto copiose le onorificenze assegnate per ogni disparato genere musicale.
Ma, con rispetto parlando, non c'è premio che possa anche solo lontanamente reggere il confronto con i tanto bramati Grammy Awards, giunti alla 58esima edizione,  verranno celebrati durante la serata del 15 Febbraio 2016 presso lo Staples Center a Los Angeles.
Oggi, 7 Dicembre 2015, alle ore 14:15, sono state rese note dalla Recording Academy, sul sito dei Grammy, le nominations ufficiali relative alle ben 83 categorie.
Non molte le vere sorprese se si legge la lista degli artisti in lizza per il tanto ambito grammofono. Quest'anno, in particolar modo, la giuria ha in qualche modo rispettato il volere popolare o per lo meno i dati numerici palesati dalle vendite.
A detenere il maggior numero di candidature si conferma il rapper statunitense Kendrick Lamar con ben 11 nominations (tra le quali il tanto acclamato album "To Pimp a Butterlfy") , alcune di esse condivise grazie al duetto con Taylor Swift. L'ex reginetta del country è costretta infatti in qualche modo ad "accontentarsi" di una medaglia d'argento per le 7 candidature ricevute per "1989", "Blank Space" e "Bad Blood".
La Swift deve però dividere, a causa di un pareggio, il secondo posto con il cantante canadese The Weeknd che si riconferma uno dei fenomeni più apprezzati del 2015 con hit come "Can't Feel My Face" e per il suo acclamato album "Beauty Behind The Madness".
A tallonare i 3 artisti, con ben 6 candidature, ci pensa Ed Sheeran con il suo ultimo lavoro "X"e con la sua "Thinking Out Loud".
Bene anche Bruno Mars con Mark Ronson, Wiz Khalifa feat. Charlie Puth e la band britannica Florence + The Machine capitanata dalla talentuosa Florence Welch.
Qui di seguito le lista delle categorie più importanti:
Album Of The Year
Sound & Color — Alabama Shakes
To Pimp A Butterfly — Kendrick Lamar
Traveller — Chris Stapleton
1989 — Taylor Swift
Beauty Behind The Madness — The Weeknd
Record Of The Year:
"Really Love" — D'Angelo And The Vanguard
"Uptown Funk" — Mark Ronson Featuring Bruno Mars
"Thinking Out Loud" — Ed Sheeran
"Blank Space" — Taylor Swift
"Can't Feel My Face" — The Weeknd
Song Of The Year:
"Alright" — Kendrick Duckworth, Mark Anthony Spears & Pharrell Williams, songwriters (Kendrick Lamar)
"Blank Space" — Max Martin, Shellback & Taylor Swift, songwriters (Taylor Swift)
"Girl Crush" — Hillary Lindsey, Lori McKenna & Liz Rose, songwriters (Little Big Town)
"See You Again" — Andrew Cedar, Justin Franks, Charles Puth & Cameron Thomaz, songwriters (Wiz Khalifa Featuring Charlie Puth)
"Thinking Out Loud" — Ed Sheeran & Amy Wadge, songwriters (Ed Sheeran)
Best New Artist:
Courtney Barnett
James Bay
Sam Hunt
Tori Kelly
Meghan Trainor
POP 
Best Pop Duo/Group Performance:
"Ship To Wreck" — Florence + The Machine
"Sugar" — Maroon 5
"Uptown Funk" — Mark Ronson Featuring Bruno Mars
"Bad Blood" — Taylor Swift Featuring Kendrick Lamar
"See You Again" — Wiz Khalifa Featuring Charlie Puth
DANCE/ELECTRONIC MUSIC
Best Dance Recording:
"We're All We Need" — Above & Beyond Featuring Zoë Johnston
"Go" — The Chemical Brothers
"Never Catch Me" — Flying Lotus Featuring Kendrick Lamar
"Runaway (U & I)" — Galantis
"Where Are Ü Now" — Skrillex And Diplo With Justin Bieber
ROCK
Best Rock Performance:
"Don't Wanna Fight" — Alabama Shakes
"What Kind Of Man" — Florence + The Machine
"Something From Nothing" — Foo Fighters
"Ex's & Oh's" — Elle King
"Moaning Lisa Smile" — Wolf Alice
ALTERNATIVE 
Best Alternative Music Album:
Sound & Color — Alabama Shakes
Vulnicura — Björk
The Waterfall — My Morning Jacket
Currents — Tame Impala
Star Wars — Wilco
R&B
Best Urban Contemporary Album:
Ego Death — The Internet
You Should Be Here — Kehlani
Blood — Lianne La Havas
Wildheart — Miguel
Beauty Behind The Madness — The Weeknd
RAP 
Best Rap Album:
2014 Forest Hills Drive — J. Cole
Compton — Dr. Dre
If Youre Reading This Its Too Late — Drake
To Pimp A Butterfly — Kendrick Lamar
The Pinkprint — Nicki Minaj
COUNTRY 
Best Country Album:
Montevallo — Sam Hunt
Pain Killer — Little Big Town
The Blade — Ashley Monroe
Pageant Material — Kacey Musgraves
Traveller — Chris Stapleton
JAZZ 
Best Jazz Instrumental Album:
My Favorite Things — Joey Alexander
Breathless — Terence Blanchard Featuring The E-Collective
Covered: Recorded Live At Capitol Studios — Robert Glasper & The Robert Glasper Trio
Beautiful Life — Jimmy Greene
Past Present — John Scofield
GOSPEL/CONTEMPORARY CHRISTIAN MUSIC 
Best Gospel Album:
Destined To Win (Live) — Karen Clark Sheard
Living It — Dorinda Clark-Cole
One Place Live — Tasha Cobbs
Covered: Alive Is Asia [Live] (Deluxe) — Israel & Newbreed
Life Music: Stage Two — Jonathan McReynolds
Best Contemporary Christian Music Album:
Whatever The Road — Jason Crabb
How Can It Be — Lauren Daigle
Saints And Sinners — Matt Maher
This Is Not A Test — Tobymac
Love Ran Red — Chris Tomlin
LATIN 
Best Latin Pop Album:
Terral — Pablo Alborán
Healer — Alex Cuba
A Quien Quiera Escuchar (Deluxe Edition) — Ricky Martin
Sirope — Alejandro Sanz
Algo Sucede — Julieta Venegas
AMERICAN ROOTS 
Best Americana Album:
The Firewatcher's Daughter — Brandi Carlile
The Traveling Kind — Emmylou Harris & Rodney Crowell
Something More Than Free — Jason Isbell
Mono — The Mavericks
The Phosphorescent Blues — Punch Brothers
SPOKEN WORD 
Best Spoken Word Album (Includes Poetry, Audio Books & Storytelling):
Blood On Snow (Jo Nesbø) — Patti Smith
Brief Encounters: Conversations, Magic Moments, And Assorted Hijinks — Dick Cavett
A Full Life: Reflections At Ninety — Jimmy Carter
Patience And Sarah (Isabel Miller) — Janis Ian & Jean Smart
Yes Please — Amy Poehler (& Various Artists)
PRODUCTION, NON-CLASSICAL 
Producer Of The Year, Non-Classical:
Jeff Bhasker
Dave Cobb
Diplo
Larry Klein
Blake Mills
MUSIC VIDEO/FILM
Best Music Film:
Mr. Dynamite: The Rise Of James Brown — James Brown
Sonic Highways — Foo Fighters
What Happened, Miss Simone? — Nina Simone
The Wall — Roger Waters
Amy — Amy Winehouse
Manca all'appello la grande Adele, ma ciò non ci stupisce a causa del lasso di tempo preso in considerazione dalla giuria per esaminare i lavori. Sono stati infatti tenuti in conto i progetti pubblicati dal 1 Ottobre 2014 al 30 Settembre 2015, è ovvia quindi l'assenza dell'album "25" e della magica "Hello" che contiamo di rivedere l'anno prossimo nella pregiata lista dei Grammy Awards.
Cosa ne pensate? Siete d'accordo anche voi sulle scelte effettuate dagli esperti? Credete sia stato omesso qualche grande artista nella serie di nomi proposti?
---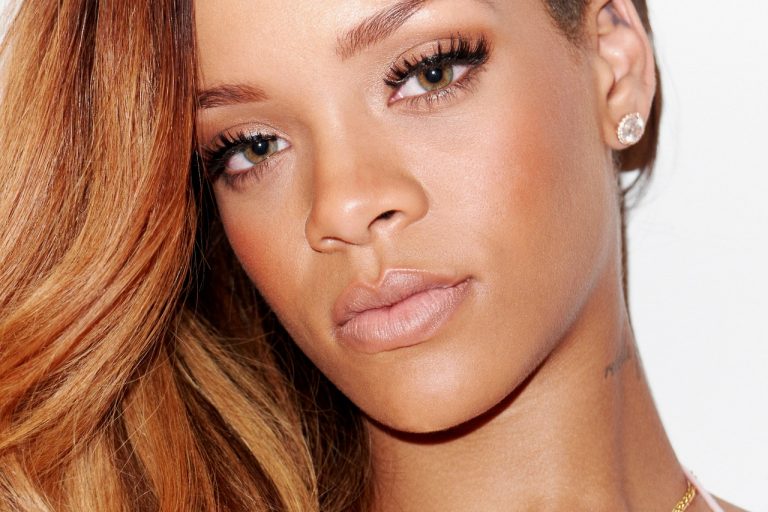 Aggiornamento: Ecco lo spot promozionale di CBS che vede protagonista Rihanna. Altri performers confermati:
Taylor Swift
Kendrick Lamar
The Weeknd
Alabama Shakes
Little Big Town
Rihanna's full Super Bowl 50, Grammy Awards and Colbert Show promo https://t.co/EigMupZ25Z
---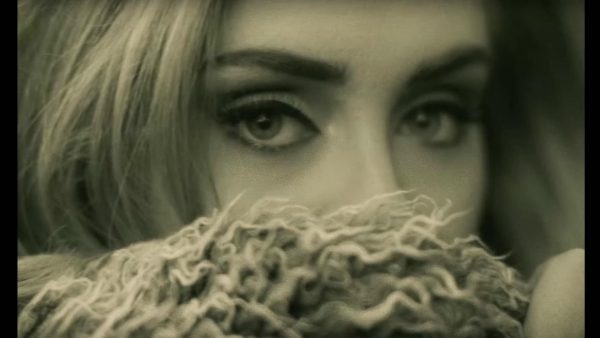 Da grandissima protagonista del 2015 e 2016 in musica, anche la stratosferica Adele sarà tra i performers allineati per i prossimi Grammy Awards per promuovere il suo secondo singolo "When We Were Young". Confermati successivamente anche Pitbull e Justin Bieber. Confermata successivamente anche Tori Kelly.
Si esibirà anche Ellie Goulding.
Confermati in queste ore: un tributo a David Bowie da parte di Lady Gaga, un tributo a Lionel Richie da parte di artisti ancora non annunciati, e performance di parte di: Sam Smith, Robin Thicke, Carrie Underwood & Sam Hunt, Travis Baker, il cast di Hamilton. Rumors parlano anche di una prima performance di "Work" da parte di Rihanna e Drake.
---
Rihanna è stata confermata nell'elenco dei performers, mentre non si esibirà al Super Bowl. Confermata per i Grammy anche Taylor Swift. Confermata subito dopo anche Nicki Minaj.
---
Confermato che a Taylor Swift toccherà l'onore e l'onere di eseguire la performance d'apertura dello show! L'artista a questo scopo eseguirà canzoni di "1989" che non sono fra quelle per cui è stata nominata e che finora non sono mai state cantate in TV.
confermata come performer anche Demi Lovato! Lei, John Legend, Meghan Trainor, e Luke Bryan si esibiranno per il tributo a Lionel Richie! Speriamo anche in una performance per Stone Cold: potrebbe davvero riaccadere quanto accadde per "All of Me" di John Legend.
---
A poche ore dall'evento, Nicki Minaj annulla la sua esibizione. Le motivazioni sono incluse nel seguente post: