Gucci Mane feat. Nicki Minaj – Make Love | Video premiere
Aggiornamento
Rilasciato il video di Make Love:
---
Gucci Mane fa squadra con Nicki Minaj, ecco "Make Love"!
Gucci Mane e Nicki Minaj sembravano non essere in buoni rapporti, a causa del loro battibecco su Twitter risalente al 2013, tuttavia i due sembrerebbero aver seppellito l'ascia di guerra, dal momento che Nicki è ospite speciale del suo nuovo singolo, intitolato "Make Love". Si tratta della loro collaborazione dopo ormai 7 anni.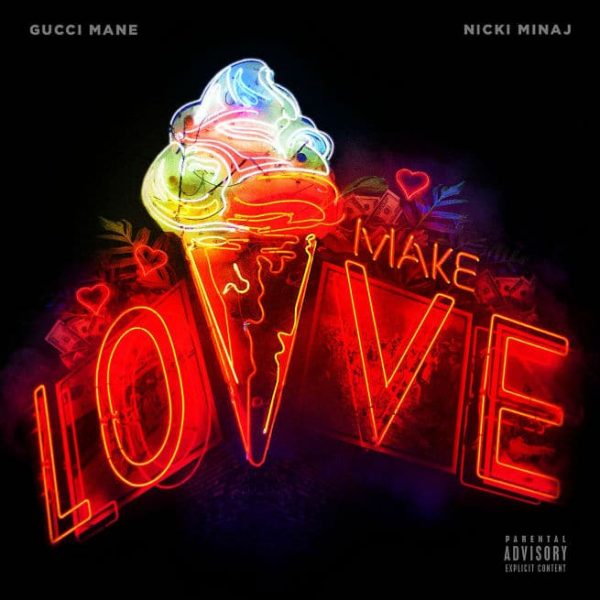 Gucci aveva incuriosito i fan twittando: "Sto rilasciando la canzone più forte dell'anno a mezzanotte", e dopo le ore di attesa, si è scoperto si trattasse proprio di una collaborazione con la rapper di Trinidad.
I'm dropping the hardest song of the year at midnight #DroptopWop

— Gucci Mane (@gucci1017) 24 febbraio 2017
Il videoclip è attualmente in fase di realizzazione, come abbiamo potuto apprendere dall'annuncio per la ricerca di modelle che vi facessero da comparsa.
"Make Love" farà parte del prossimo LP di Gucci Mane, intitolato Droptop Wop, che sarà promosso anche grazie ad un tour statunitense, annunciato nei giorni scorsi dall'artista.
"You think you're colder than me / You're more bipolar than me / You're talking crazy," rappa Gucci. "I'm trying to book Beyonce for my wedding day/I'm the type of nigga to spend a million on a wedding cake."
Nicki Minaj compare nella seconda metà di "Make Love" per  offrire un verso grintoso che prende di mira una sfidante senza nome al suo trono (si pensa alluda a Remy Ma):
"You see, silly rabbit / To be the queen of rap / You gotta sell / You gotta get plaques / S, plural / Like the S on my chest / Now sit your ass down / You got an 'F' on the test"