Gwen Stefani, inizia il tour: GRANDIOSO ma… pochissimi a vederlo! (RECENSIONE)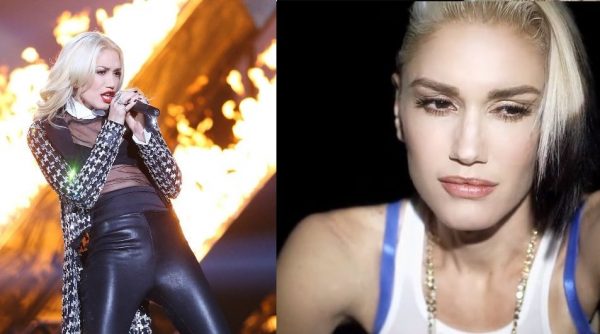 Ieri sera, dopo quasi quattro mesi dall'uscita del suo nuovo album This Is What The Truth Feels Like, Gwen Stefani è tornata ad esibirsi nel suo terzo tour da solista, che prende il nome dal suo lavoro discografico e che toccherà ben 27 città tra Canada e Stati Uniti chiudendo i battenti il prossimo 16 ottobre ad Inglewood, nella sua terra natale, la California.
Sempre supportata dall'amica rapper Eve, con cui ha duettato non solo nel suo celebre singolo Rich Girl, ma anche nel capolavoro dell'Hip Hop anni Duemila Let Me Blow Ya Mind, Gwen ha toccato il Massachusetts esibendosi in ottime performance all'Xfinity Center di Mansfield. Nella sua prima tappa la Stefani ha cantato pezzi scelti dal suo grande repertorio, non solo dai suoi tre album in studio realizzati nella sua carriera da solista,ma anche alcuni grandi successi del suo lavoro come lead singer dei No Doubt. Ecco qui la setlist della data del 12 luglio.
Red Flag

Wind It Up 

Baby Don't Lie

Obsessed

Where Would I Be?

Cool

Make Me Like You

Danger Zone

Misery

Luxurious

Harajuku Girls

Let Me Blow Ya Mind (with Eve)

Rich Girl (with Eve)

Hella Good(No Doubt song)

What You Waiting For?

It's My Life (Talk Talk cover)

Asking 4 It

Don't Speak (No Doubt song)

Naughty

Used to Love You

Hollaback Girl
    Encore:
Truth (

Live Premiere

)

Just a Girl (No Doubt song)

The Sweet Escape
Tante sono state, in merito al nuovo tour di Gwen Stefani, le indiscrezioni su un temutissimo flop: date le scarse vendite dell'album, anche i live non sono riusciti ad ottenere il successo sperato. Dopo notizie assolutamente non incoraggianti secondo cui la cantante avrebbe deciso di svendere i biglietti venduti alla modestissima cifra di 10 dollari, il tour è iniziato, nonostante non abbia registrato affatto il tutto esaurito. Come si può vedere da questo video postato su Facebook dal noto blogger Perez Hilton, l'arena risulta, purtroppo, semivuota.
Tuttavia, le energie e gli sforzi messi da Gwen per creare il suo This Is What The Truth Feels Like si vedono davvero. La data di ieri, che è stata un concentrato di adrenalina e passionalità, ha visto la cantante muoversi su un palco di sicuro più intimo rispetto ai suoi ultimi tour dello scorso decennio ma anche più in linea con il maggior raccoglimento e le atmosfere più spoglie di questa sua nuova era discografica, la prima da solista dopo 10 anni di silenzio.
Tra arrangiamenti che si fanno sempre più Rock (e che riescono a farci amare ancora di più brani come Red Flag e Hella Good, entrambe più cariche di venature Hip Hop) e ballate che mantengono le loro delicate sfumature elettroniche, la voce calda e colma di emozione di Gwen completa il tutto, con momenti di passione e altri un po' più rabbiosi (come nella performance di Baby Don't Lie in cui urla un I hate people who lie!, sicuramente riferito al suo ex marito).
L'introduzione al live, fatta di un'intervista degli scorsi mesi in cui ben si può vedere l'emotional rollercoaster di Gwen nel corso di questa nuova era, fa comprendere la scelta e anche il nuovo significato che i brani assumono nella setlist del tour, tra momenti in cui si ritorna nostalgicamente al passato (specie nei brani dei No Doubt e in pezzi come Cool o Used to Love You), altri in cui celebra il suo trionfo e la felicità ritrovata (specie in Red Flag o Make Me Like You) e altri ancora in cui sente l'esigenza di trovare una via di fuga dai suoi ricordi (Misery o The Sweet Escape).
Le performance assolutamente imperdibili in questo tour? Quelle di Cool, carica di malinconia e con una voce da brividi; di Rare e What You Waiting For?, che creano una combinazione in sequenza insolita ma perfetta, anche grazie all'intermezzo Jazz che le unisce; infine di Truth e di Don't Speak, che nella loro grandissima semplicità e con i loro testi tutti dedicati alla fine di un amore creano i momenti più commoventi del live. Se volete rivedere la data di ieri sera, ecco la live ufficiale realizzata da Live Nation in collaborazione con Yahoo!.
Che ne pensate di questo nuovo tour di Gwen Stefani?