HAIM – Something To Tell You | Album Cover + Tracklist
Something To Tell You è il titolo del secondo album delle HAIM, uscirà il 7 luglio e conterrà la nuova canzone Right Now!
Aggiornamento
Eccovi l'album cover e la tracklist di "Something To Tell You", disponibile per il pre-order da domani con la traccia "Right Now":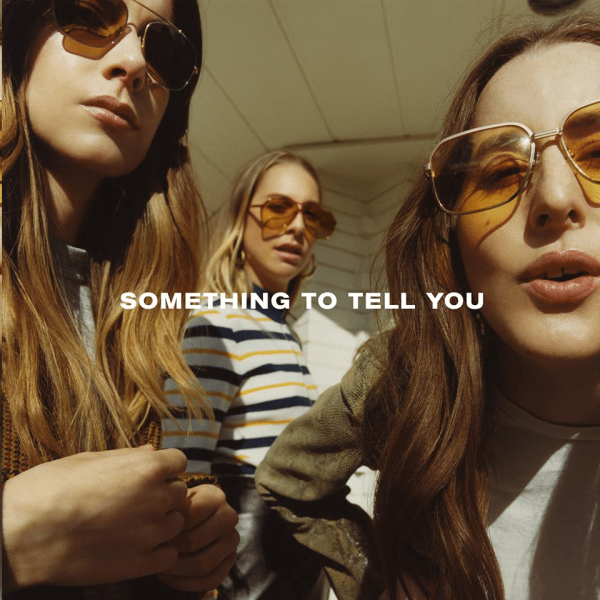 Want You Back
Nothing's Wrong
Little Of Your Love
Ready For You
Something To Tell You
You Never Knew
Kept Me Crying
Found It In Silence
Walking Away
Right Now
Night So Long
---
L'album Days Are Gone (2013) ha permesso alle HAIM di farsi conoscere al grande pubblico, di inserirsi nel mondo dell'industria musicale ed anche di fare conoscenze importanti come quella di Taylor Swift, che le ha accolte a braccia aperte nella propria "squad". A 4 anni di distanza queste giovani ragazze sono pronte a rilascare un nuovo album, il loro secondo!
Il disco si intitola Something To Tell You ed uscirà il 7 Luglio 2017, come riportato dalla press release apparsa sul sito tedesco della casa discografica Universal (QUI).
L'album conterrà il brano Right Now che, sebbene ancora non sia stato ufficialmente annunciato come singolo, è stato presentato su VEVO in una versione speciale live in studio.
Per chi non le conoscesse, le HAIM sono un gruppo originario di Los Angeles che, dal vivo, si arricchisce della presenza del batterista Dush Hutton. Si tratta di tre sorelle (Danielle, Este e Alana) dedite al genere pop-rock di cui il loro debut album, Days Are Gone, è un ottimo esempio in termini qualitativi.
Non a caso, al di là del successo di pubblico e critica, il progetto è valso loro una nomination ai Grammy del 2015 nella categoria "Best New Artist".  All'attivo le ragazze hanno poi collaborazioni come quella con Calvin Harris sulle note del singolo del DJ scozzese Pray To God e quella con A$AP Ferg nella versione rivista di My Song 5, sesto ed ultimo singolo rilasciato dall'album Days Are Gone.
Forti del sostegno di un'amica come Taylor Swift, di un grande talento e, si spera, dell'appoggio della propria label, riusciranno queste ragazze ad ampliare ancora di più il loro pubblico?? Vi incuriosisce l'idea di poter ascoltare a breve il nuovo lavoro di queste tre talentuose ragazze?