Hello di Adele ottiene un nuovo incredibile record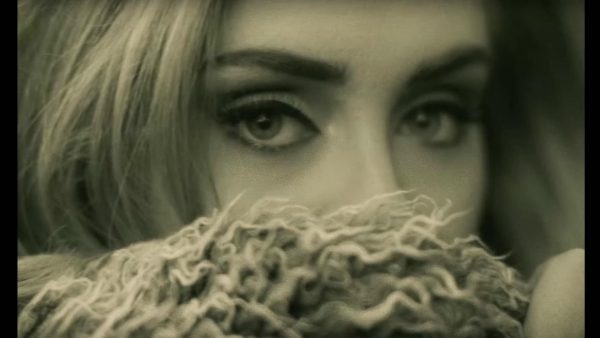 Nuovo incredibile record per la popstar britannica Adele! Il video di "Hello", girato dal giovane regista canadese Xavier Dolan, ha raggiunto il miliardo di visualizzazioni su Vevo nel minor tempo mai registrato finora, ossia in un arco di tempo di 89 giorni.
Non sono serviti nemmeno tre mesi completi perché il pubblico cliccasse un miliardo di volte il tasto play di Youtube sul lead single di 25, il terzo album della cantante. Ad occupare la posizione più alta del podio c'era il " rapper" e ballerino sudcoreano PSY che, con il tormentone dell'estate 2012, "Gangnam Style", aveva inciso su pietra il suo primato. Il video del singolo era riuscito a raggiungere la decima cifra dopo 160 giorni, in un arco di tempo quasi doppio rispetto a quello di Adele che va dal 15 luglio al 21 dicembre 2012.
Congrats @Adele! #Hello just became the fastest vid to reach 1 BILLION views: https://t.co/zUlUFzYkZ7 #Hello1BOnVevohttps://t.co/UqgSbGlBj9

— Vevo (@Vevo) January 18, 2016
Questo non è il primo record che il video di "Hello", molto semplice e apparentemente low budget (cosa non veritiera visto l'utilizzo del sistema di proiezione IMAX), riesce a battere! Il video ha raggiunto i 27.7 milioni di visualizzazioni in un giorno, prima appartenente a "Bad Blood" della cantante americana Taylor Swift.
Il video, rilasciato sul canale VEVO della cantante inglese, è diventato anche quello più veloce a raggiungere i 100 milioni di visualizzazioni in soli 5 giorni, e quindi diventare VEVOcertified, superando Miley Cyrus e la sua scandolosa "Wrecking Ball".
La scalata per diventare il video più visto di sempre sulla piattaforma di YouTube è molto ardua e molto più difficile di quanto lo sia stata fino ad adesso. Complice è il calo delle visualizzazioni, che comunque si mantengono a numeri stellari, ma che dai 27,7 milioni nel primo giorno sono scese a circa 7 milioni in data 17 gennaio 2016.
In questo momento "Hello" è il diciassettesimo video con più views su YouTube ed è a quota 1,003 miliardi. Per arrivare alla numero 1 quindi Adele dovrà superare altri sedici video, due dei quali non sono neppure music video ma due video d'intrattenimento: uno è un episodio della seguitissima serie per bambini di Masha e Orso, con 1,06 miliardi di views, e l'altro è la celebre canzone per bambini "Wheels On The Bus", a quota 1,13 miliardi di click.
Il problema però è la top 3 che si distanzia di più di 350 milioni di click dal gradino più basso. Alla tre c'è "See You Again", con 1,36 miliardi di visualizzazioni, alla due troviamo Taylor Swift che con il suo singolo "Blank Space" si porta a casa 1,41 miliardi di views mentre nel vertice c'è il sopracitato PSY e "Gangnam Style" con l'irraggiungibile cifra di 2,5 miliardi di click, con una distanza di 1 miliardo e mezzo di visualizzazioni totali dal video della cantante inglese.
In attesa che Adele salga e salga non ci rimane altro che riguardarci il suo video e aiutarla nella scalata fino alla numero 1.
Che ne pensate? "Hello" secondo voi riuscirà a diventare il video più visto di sempre su YouTube?