I 10 album più attesi del 2016 secondo VH1
Le ultime settimane di Dicembre, spesso, sono caratterizzate, non solo dalle liste focalizzate sui 12 mesi appena trascorsi, ma, anche, da elenchi relativi alle aspettative e alle previsioni per i progetti che verranno rilasciati durante l'anno venturo.
Proprio poche ore fa, la nota emittente televisiva VH1 ha stilato la lista dei dischi più attesi del 2016, anno che si preannuncia molto interessante per via dei tantissimi artisti che pubblicheranno i loro album e invaderanno le classifiche classifiche.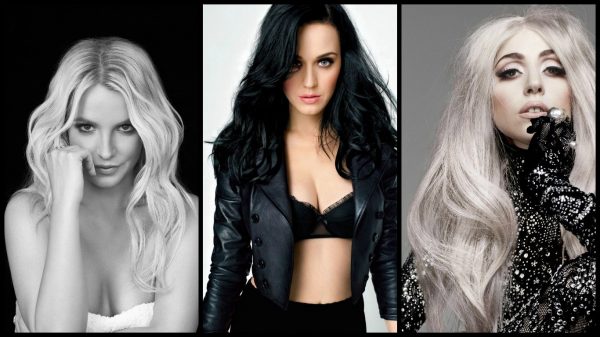 Partendo dalla 10° posizione fino alla 1°, ecco a voi i nomi più attesi, almeno da VH1, per l'anno ormai alle porte.
10) Fifth Armony – TBA
Al 10° posto troviamo le Fifth Armony, girl band diventata famosa dopo la partecipazione alla seconda edizione di "The X Factor" USA.
Note al pubblico per singoli come "Boss" e "Worth It", le ragazze hanno ottenuto finora un successo piuttosto buono (con il singolo "Worth It"), ma il secondo disco potrebbe essere per loro la consacrazione definitiva, o un sonoro flop.
9) Sia – "This Is Acting"
A gennaio, il 29 per la precisione, verrà rilasciato "This Is Acting" dell'australiana Sia, disco che troviamo alla posizione n° 9.  Il progetto ruota attorno ad un concept sulla carta molto interessante, essendo infatti composto da tracce che l'artista aveva offerto ad altri cantanti ma che poi sono state scartate dagli stessi.
Dal disco abbiamo potuto ascoltare già alcuni brani, qualcuno molto bello (come, ad esempio, "Alive" e "Cheap Trills"), qualche altro meno entusiasmante ("Bird Set Free"). Tra poche settimane scopriremo se Sia riuscirà a "recitare" e a mostrarci lati di sé inediti, o se le canzoni erano state scartate originariamente a buon motivo.
8) Ariana Grande – "Moonlight"
In 8° posizione compare "Moonlight", album di una delle cantanti più apprezzate tra le nuove stelline del pop, Ariana Grande. Fresca di EP natalizio rilasciato a sorpresa qualche giorno fa, "Christmas & Chill", la Grande pubblicherà nel prossimo anno il terzo sforzo discografico.
Ad anticipare il progetto, era stato schierato il singolo "Focus", il quale, seppur fondamentalmente piacevole, è molto simile ad un altro suo singolo, "Problem", e, pertanto, ha deluso un po' le aspettative del pubblico e ha avuto un successo inferiore rispetto ai singoli estratti dai precedenti progetti della popstar. Vedremo se Ariana ha altri assi nella manica per risollevare le sorti del progetto.
7) Iggy Azalea – "Digital Distortion"
Al 7° posto degli album più attesi per il 2016 troviamo "Digital Distortion", secondo album di Iggy Azalea.
La rapper/popstar, nonostante sia riuscita ad ottenere due hit con i singoli "Fancy" e "Black Widow", non è stata in grado di crearsi un'immagine "seria" e, negli ultimi due anni, è stata presa di mira dal mondo hip-hop e dai social, facendone probabilmente uno dei personaggi più controversi degli ultimi tempi. Riuscirà la Azaelia a zittire gli haters e ottenere il rispetto della comunità urban con il prossimo disco?
6) Christina Aguilera – TBA
Ecco alla posizione n°6 una delle grandi voci della nostra generazione, Miss Christina Aguilera.
Dopo il forte insuccesso delle due ere precedenti, "Bionic" e "Lotus", la diva proverà nel 2016 la riconquista dei piani alti delle classifiche con un progetto, ancora senza titolo, da lei stessa definito tempo fa come "personale e genuino".
Sicuramente la cantante di "Beautiful" e il suo team hanno imparato dagli errori commessi in passato e quasi certamente la gestione e la promozione di questo nuovo album verranno gestite in maniera migliore rispetto alle due esperienze precedenti.
5) Shakira – TBA
Al 5° posto troviamo il prossimo album dell'icona pop colombiana Shakira, del quale non sappiamo titolo, periodo di rilascio e lingua.
La cantante ha visto con il suo precedente disco, l'omonimo "Shakira." del 2014, il successo ridursi notevolmente rispetto al passato (eccetto per la hit "Dare (La La La)") e pertanto il disco atteso per il prossimo anno sarà anche per lei una occasione molto importante per tornare al grande successo a cui eravamo abituati.
4) Lady Gaga – TBA
Il prossimo anno dovrebbe essere pubblicato anche il quarto album (senza contare l'EP "The Fame Monster" e "Cheek To Cheek", il disco in collaborazione con Tony Bennett), al momento sprovvisto di titolo, di Lady Gaga.
Del progetto sappiamo molto poco, ma stando ai nomi con i quali la Germanotta è all'opera (Giorgio Moroder in primis), si preannuncia un lavoro molto interessante, che farà da seguito ad "ArtPop", disco, con vendite inferiori alle aspettative, rilasciato nel 2013.
3) Katy Perry – TBA
Il gradino più bassobrand, del podio, il 3° posto, è occupato dal quarto album di Katy Perry, del quale ancora non conosciamo il titolo, ma che con tutta probabilità verrà rilasciato proprio nel 2016.
Le aspettative per questo disco sono molto alte, la cantante di "I Kissed A Girl", infatti, è una delle poche ad essere riuscita, nonostante qualche singolo non abbia brillato in classifica (vedi "Unconditionally" e "This Is How We Do"), a mantenere molto forte il suo brand, in un mercato discografico che negli ultimi tempi non è più generoso come una volta nei confronti delle popstar (eccezioni a parte, chiaramente).
2) Rihanna – "ANTi"
Al secondo posto degli album più attesi per il 2016, troviamo un disco che tutti aspettavano per il 2015, vale a dire "ANTi", ottavo disco della superstar barbadiana Rihanna.
Il progetto è stato anticipato dai singoli (che, a questo punto, potrebbero tranquillamente essere esclusi dalla tracklist finale) "FourFiveSeconds" con Kanye West e Paul McCartney, "Bitch Better Have My Money" e "American Oxygen", che, nonostante mostrassero diverse sfaccettature di Rihanna, non si sono imposti in classifica come i precedenti singoli della popstar.
L'esito poco fortunato dei brani in classifica quasi sicuramente ha contribuito a minare ulteriormente la campagna promozionale del disco. Nel mese di Febbraio partirà l'ANTi World Tour e probabilmente prima di allora potremo finalmente ascoltare questo interessante album.
1) Britney Spears
Al 1° posto della classifica dei dischi più attesi per il prossimo anno troviamo il nono album di Britney Spears. Ancora sprovvisto di titolo, il disco arriva a tre anni di distanza dall'ultimo progetto "Britney Jean", che non ha entusiasmato particolarmente critica e fan.
A maggio di quest'anno è stata rilasciata il singolo "Pretty Girls" con la già citata Iggy Azaelia, il cui andamento non eccezionale in classifica ha determinato, secondo alcuni addetti ai lavori, il posticipo dell'intero progetto. Riuscirà la principessa del pop a riprendersi lo scettro o dovrà accontentarsi delle residency, come quella di Las Vegas? Lo scopriremo con il prossimo album.
Con Britney Spears siamo giunti alla fine di questa classifica, ma i nomi inclusi qui sono solamente una piccola parte del totale. Il 2016 si preannuncia infatti come un anno molto interessante e pieno di release importanti (che in questo 2015, tolti un paio di nomi, sono mancate), che sicuramente non deluderà gli appassionati di musica.
Oltre ai nomi qui presenti, infatti, sono previsti le nuove uscite di Nelly Furtado, Beyoncé, Kanye West, David Bowie, Frank Ocean, Jay-Z, OneRepublic, Cheryl Cole, Kylie Minogue, Major Lazer, M.I.A. e molti altri ancora.
E voi, cosa ne pensate? Siete d'accordo con VH1 oppure avreste sostituito qualcuno degli artisti nominati? Non esitate a farcelo sapere nei commenti.