Coldplay – Kaleidoscope EP | ASCOLTALO QUI
AGGIORNAMENTO!
Da oggi disponibile in formato digitale il nuovo EP dei Coldplay, Kaleidoscope. Per il formato fisico, invece, bisognerà attendere ancora qualche giorno (4/8). A seguire l'audio del mini progetto di Chris Martin & compagni:
---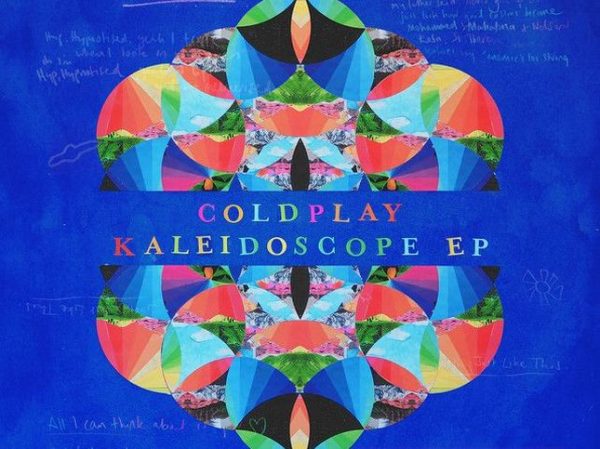 I Coldplay non si fermano un secondo! Non contenti del successo strabiliante che ancora stanno riscuotendo con l'album A Head Full of Dreams, uscito ormai quasi un anno fa, sono pronti ad offrire ai loro fans altra musica inedita, che arriverà prima di quanto ci si aspetti.
Tramite l'account ufficiale nei vari social, la band ha annunciato la volontà di pubblicare un nuovo EP intitolato Kaleidoscope.
La notizia ha stupito non poco i seguaci del popolare gruppo, non capita spesso infatti che artisti del loro calibro decidano di rilasciare un EP, mini album che solitamente vengono proposti da cantanti in erba; evidentemente Chris Martin & compagni hanno nuovo materiale da condividere a mo' di sequel dell'ultimo disco, ma non abbastanza per andare a comporre un LP.
Questo il messaggio del frontman:
"Ciao a tutti. Stiamo lavorando ad alcune nuove canzoni per il prossimo anno. L'abbiamo chiamato Kaleidoscope EP. Ci auguriamo che stiate tutti bene. Con affetto, Chris Martin".
Hello everyone, we're working on some new songs for next year. It's called the Kaleidoscope ep. We hope you're well, love cm #KaleidoscopeEP

— Coldplay (@coldplay) November 21, 2016
Nonostante la scelta di tornare sulle scene con Kaleidoscope, la promozione di A Head Full of Dreams è tutt'altro che conclusa. L'11 novembre scorso è stato pubblicato il quinto singolo ufficiale estratto dal disco, la ballad Everglow, che la band ha già avuto modo di promuovere in vari eventi e programmi in giro per il mondo, Italia compresa (QUI per vedere la performance a Che Tempo Che Fa).
I Coldplay negli anni hanno sperimentato numerosi generi e regalato molte sorprese, più o meno apprezzate dai fans. Voi cosa vi aspettate? Che Coldplay vorreste ritrovare nel prossimo EP?