Inna – Say It With Your Body | Primo singolo, VIDEO premiere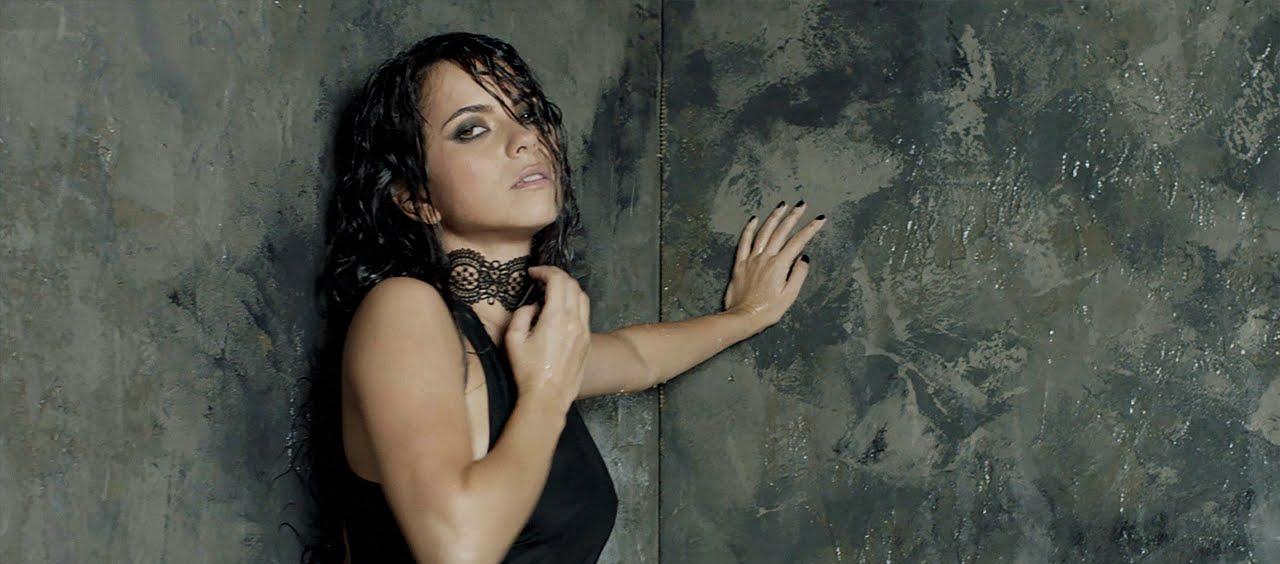 Inna è tornata! La popstar rumena è decisa a non mollare la presa e provare ancora una volta a giocarsi le sue carte per garantirsi un posto nel panorama musicale nazionale ed internazionale. C'è da dire, però, come tutti sanno, che la sua carriera ha avuto più bassi che alti. Siamo passati dall'inizio scoppiettante, ricco di successo e aspettative (intorno al 2008), al totale appiattimento degli ultimi anni, in cui Inna è riuscita ad ottenere mezze hit esclusivamente nel suo paese e a raggiungere le radio italiane e francesi con tiepidi successi esclusivamente virali.
Il nuovo singolo "Say it with your body" arriva ad un anno di distanza dalla pubblicazione del suo ultimo lavoro discografico, l'eponimo "INNA" e successivamente all'uscita di alcuni buzz single discretamente accolti nelle radio balcaniche ("Heaven" e "Gimme Gimme"). Il brano si presenta come un pezzo di musica dance-pop dai suoni tipici della discografia della cantante, ma risente inoltre fli influssi di Tropical House che vanno per la maggiore nell'attuale mercato internazionale (citofonare Justin Bieber, Britney Spears, Sia), per un risultato non troppo esaltante. Diciamo che le strofe sono anche molto buone, ma il ritornello risulta parecchio deludente e ripetitivo.
Sarà questa una ricetta vincente per permettere alla ragazza di ritornare ai fasti di un tempo? Troveremo "Say it with your body" nelle playlist delle radio italiane? Personalmente, nonostante la sua musica sia sempre stata apprezzabile, nutro forti dubbi verso questo brano e la medesima direzione musicale, diventata ormai troppo inflazionata e usata in questo singolo in maniera piatta e poco originale.
Voi cosa ne pensate?
https://www.youtube.com/watch?v=h3kRIxLruDs
Testo
You, you don't have to move your lips
Baby you, say it with your body
We, we don't have to talk all that
And I knew second that I saw you
Never felt like this before
That I make it like you know more
Come on like an animal
Uuuh uuuuh
Do-do-do-do don't talk, say it with you body
Do-do-do-do don't talk, say it with you body
Do-do-do-do don't talk, say it with you body
Do-do-do-do don't talk, shut up, say it with you body
You tell me that I'm more you want
That you knew second that you saw me
You, you make me want move my hips
Like you do, want you to control me
Never felt like this before
That I make it like you know more
Come on like an animal
Uuuh uuuuh
Do-do-do-do don't talk, say it with you body
Do-do-do-do don't talk, say it with you body
Do-do-do-do don't talk, say it with you body
Do-do-do-do don't talk, shut up, say it with you body
Say it with you body
Say it with you body
Do-do-do-do don't talk, say it with you body
Do-do-do-do don't talk, say it with you body
Do-do-do-do don't talk, say it with you body
Do-do-do-do don't talk, say it with you body
Do-do-do-do don't talk, say it with you body
Do-do-do-do don't talk, shut up, say it with you body
Traduzione
Tu, tu non devi muovere le labbra
Baby, dillo con il tuo corpo
Noi, non abbiamo bisogno di dire tutto questo
Lo so dall'attimo in cui ti ho visto
Mai sentita così prima
Faccio in modo che tu sappia di più
Vieni come un animale
Uuuh uuuuh
Non parlare, dillo col tuo corpo
Non parlare, dillo col tuo corpo
Non parlare, dillo col tuo corpo
Non parlare, sta zitto, dillo col tuo corpo
Tu mi dici che sono quello che più desideri
Lo sai  dall'attimo in cui mi hai visto
Tu, tu mi fai venire voglia muovere i miei fianchi
Come se, come se volessi controllarmi
Mai sentita così prima
Faccio in modo che tu sappia di più
Vieni come un animale
Uuuh uuuuh
Non parlare, dillo col tuo corpo
Non parlare, dillo col tuo corpo
Non parlare, dillo col tuo corpo
Non parlare, sta zitto, dillo col tuo corpo
Dillo col tuo corpo
dillo col tuo corpo
Non parlare, dillo col tuo corpo
Non parlare, dillo col tuo corpo
Non parlare, dillo col tuo corpo
Non parlare, dillo col tuo corpo
Non parlare, dillo col tuo corpo
Non parlare, sta zitto, dillo col tuo corpo
(Traduzione a cura di Umberto Olivo)