La Intel svela un abito rivoluzionario, che sia questo il progetto con Lady Gaga?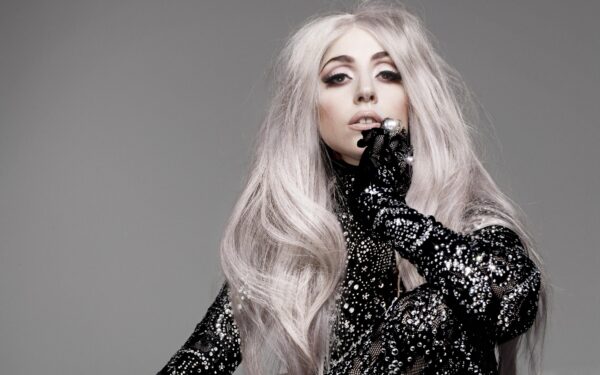 Agli inizi del 2016, durante il CES 2016, l'azienda Intel Corporation aveva rivelato la presenza di un progetto, che coinvolgeva anche Lady Gaga, artista che dovrebbe ritornare sulle scene musicali proprio quest'anno. Il progetto ha inoltre a che fare con la Recording Accademy, l'organizzazione che si occupa dei Grammy Awards, che si terranno tra meno di un mese.
Fino ad oggi queste erano le uniche notizie che avevamo su questo accordo tra la Intel e la cantante di The Edge Of Glory, ma forse adesso abbiamo qualche notizia in più. La intel ha infatti da poco rivoluzionato il campo della moda grazie al Butterfly Dress, il vestito di farfalle: deato da un duo turco, questo vestito, oltre ad essere un capo di alta moda, è caratterizzato dalla presenza di alcune farfalle sulle spalle che spiccano letteralmente in volo per poi tornare ad adagiarsi sul vestito grazie a dei sensori.
Sappiamo con certezza che la cantante sarà presente ai Grammy Awards il prossimo febbraio, non solo perché è candidata con la sua ballata Til It Happens To You, ma anche perché è stata confermata una sua performance. È facile dunque credere che il bellissimo Butterfly Dress sia in qualche modo collegato al grande ritorno di Lady Gaga sulle scene musicali.
Dopo i risultati molto deludenti di ARTPOP , nel corso degli ultimi due anni la cantante ha cercato di ripulire la sua immagine, prima con il disco jazz Cheeck To Cheek, in collaborazione con Tony Bennet, poi con la sua partecipazione nella serie TV American Horror Story e ancora con le varie nomination ai Golden Globe, Grammy e Oscar.
Se miss Germanotta si presentasse con un vestito del genere, ciò significherebbe riproporre una nuova Lady Gaga che però non dimentica la sua vera personalità: il Butterfly Dress è un abito allo stesso tempo rivoluzionario e innovatore ma anche sobrio ed elegante; è un capo che osa, come gli abiti indossati dalla cantante durante l'era The Fame Monster, ma osa con garbo ed eleganza, ovvero come la nuova immagine che l'artista sta proponendo di sé.