Janet Jackson: in un documentario i segreti dietro a 30 anni di successi | audio
Janet Jackson, Jimmy Jam, Terry Lewis, 30 anni di successi descritti in un audiodocumentario che svela tanti segreti!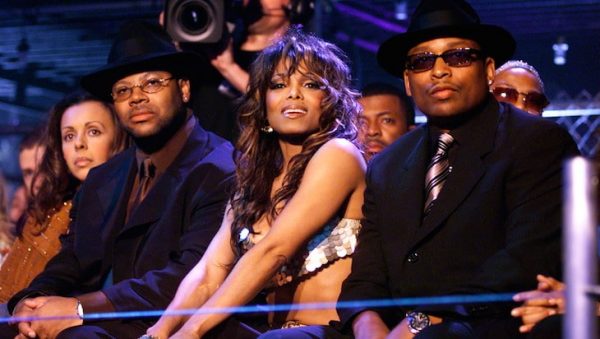 Più di 100 milioni di dischi venduti, 370 awards vinti, 10 hit no.1 nella Billboard Hot 100, numeri paurosi per Janet Jackson, che nonostante il ban durato per più di 10 anni in America, é appena ripartita per il suo nuovo "State Of The World Tour".
In concomitanza con la partenza del Tour, é stato anche realizzato un documentario audio di 1 ora e mezza, dove si ripercorre la carriera più che trentennale di Janet.
Un documentario davvero interessante e pieno di segreti, dove a parlare sono i produttori che hanno lavorato con Janet per la maggior parte della sua carriera, Jimmy Jam e Terry Lewis.
Si può capire come sono stati prodotti tanti dei grandi successi, da "Control" a "Scream" con il fratello Michael, all'ultimo album "Unbreakable".
Parlano i protagonisti di uno dei più grandi e gloriosi movimenti musicali, ed una delle collaborazioni produttore artista più proficui, se non il più proficuo della storia.
Alcuni segreti svelati nel documentario:
"Runaway" doveva essere il secondo duetto di Janet e Michael dopo "Scream", ma le etichette discografiche non riuscirono a trovare un accordo
Janet ha affermato che avrebbe voluto la voce di Whitney Houston, ma che evidentemente é stato Dio a decidere il contrario, perché forse non l'avrebbe saputa gestire
Janet si é sempre sentita Janet, quando le dicevano "sei la sorella di Michael" lei rispondeva, "no Michael é il mio fratello"
Ci sono diverse demo dei brani creati, con dei vocals totalmente differenti che avevano provato insieme
Tante hit di Janet samplano canzoni del passato funk R&B disco, da "Go Till It's Gone" a "All For You", scelta fatta consapevolmente per riportare ai giovani ascoltatori dei pezzi dimenticati.
Ascoltatelo qua:
Davvero da brividi ripercorrere in maniera così dettagliata una carriera, e capire come oggi siamo poveri di produzioni, e facciamo fatica a rimpiazzare geni come Jimmy e Terry, o Timbaland, o ancora Darkchild…
Siamo consapevoli del fatto che oggi la musica vive un momento di grande crisi, specialmente finanziaria, e che probabilmente produzioni del genere non torneranno mai più.
Speriamo comunque che Jimmy Terry e Janet sfornino ancora qualche album, visto che l'ultimo disco "Unbreakable" ha ottenuto grandi favori da parte della critica.