Jay-Z si arrabbia e spinge via un fan di Beyoncé (VIDEO)
Con i loro alti e bassi, come ogni coppia che si rispetti, Jay-Z e la moglie Beyoncé rappresentano una delle coppie più solide e potenti dello star system, uniti tanto nella vita privata quanto in quella lavorativa (presto un album insieme?). Più di 10 anni d'amore, svariate collaborazioni (due su tutte Crazy In Love e Déjà Vu), marito e moglie dal 2008 e genitori della piccola Blue Ivy dal 2012.
Il signor e la signora Carter formano una squadra di successo in tutto e per tutto; basti pensare che, ormai da anni, sono incoronati dalla rivista TIME come la coppia più influente al mondo. Un'influenza che si può contare anche sul piano patrimoniale, dal momento che, stagione dopo stagione, finiscono sul podio della classifica di Forbes per i loro guadagni di famiglia (QUI per sapere quanto hanno guadagnato l'anno scorso).
La loro rilevanza nel musicbiz è cosa appurata, ma chi pensa che la loro relazione sia solo una questione di business dovrà ricredersi. Certo, abbiamo avuto conferma anche attraverso l'ultimo progetto discografico della cantante, Lemonade, che Jay-Z proprio un santo non è, ma ciononostante un video pubblicato dal sito TMZ fa capire che il rapper dopotutto è ancora "crazy in love" per la sua Beyoncé.
I due artisti l'altra sera erano presenti al SVA Theatre di New York per la première di Hands of Stone, pellicola che vede protagonista il loro collega ed amico Usher nei panni del famoso pugile Sugar Ray Leonard (QUI per le scene hot dal set). Ebbene, al termine dello spettacolo che possiamo vedere una scena che lascia trasparire chiaramente il senso di protezione di Jay-Z nei confronti della bella moglie.
Mentre i due escono dal teatro, infatti, un fan leggermente invadente si fionda verso la donna nel tentativo di scattare un selfie. E' qui che TMZ ci mostra il rapper versione marito protettivo, mentre allunga il braccio destro chiaramente con la volontà di allontanare il ragazzo, nonostante attorno a loro ci fossero già 5/6 bodyguard che avevano la situazione totalmente sotto controllo.
Da notare l'espressione tutt'altro che rilassata dell'uomo, a differenza di Bey che invece sorride: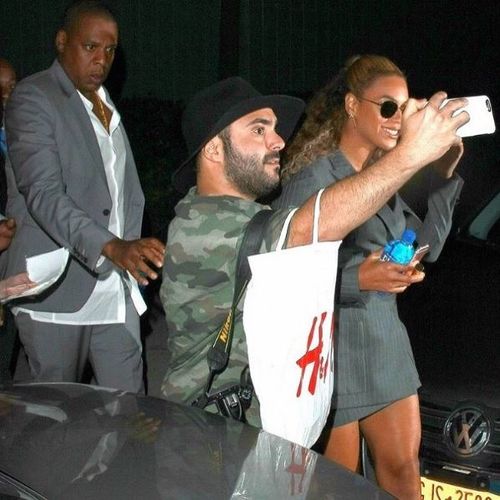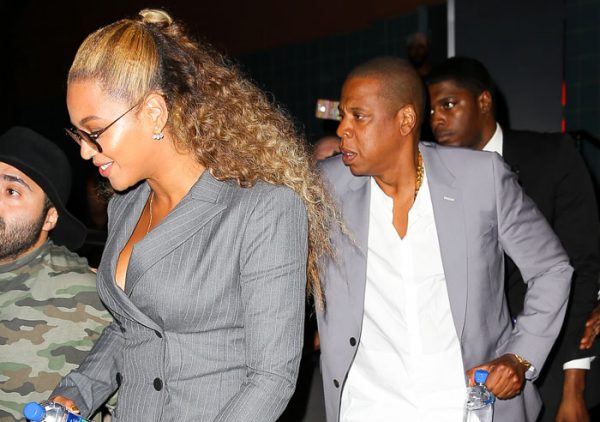 Reduci da alcuni mesi durante i quali il loro matrimonio è stato oggetto di svariati gossip, speculazioni e voci di corna vere o presunte, gran parte infiammati da loro stessi (QUI per la questione "Becky with the good hair"), sembra proprio che il loro matrimonio prosegua senza intoppi, tra vacanze in Sardegna e, appunto, serate mondane.