Jeremih ft. Chris Brown & Big Sean – I Think Of You | VIDEO PREMIERE

Aggiornamento
Rilasciato il video di "I Think Of You":
---
Ecco a voi il nuovo sfavillante singolo di Jeremih, I Think Of You! Siete pronti a lasciarvi trasportare dal funky?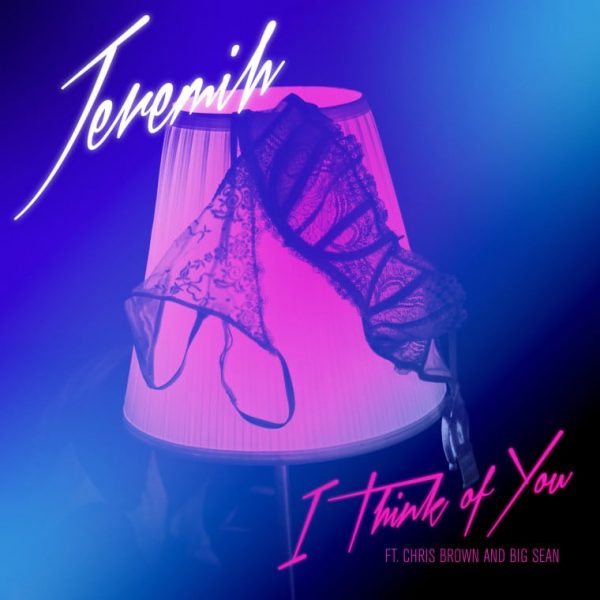 Il cantante di Chicago in questi ultimi anni è passato dall'essere un semi one hit wonder ad una presenza fissa tra le star R&B americane, il suo ultimo lavoro, Late Nights, ha avuto un ottimo riscontro e ha potuto contare su grandi hit urban come Oui e Planez. Ha inoltre collaborato per un particolare mixtape natalizio rilasciato alla vigilia dello scorso natale con l'altra star di Chi-town Chance The Rapper ed è diventato un featured artist molto popolare tra i rapper.
Ora però vuole concentrarsi sul suo prossimo disco e ha così deciso di chiedere aiuto a Chris Brown e Big Sean per il primo singolo, I Think Of You, una vera bomba! Una midtempo R&B funky prodotta dall'emergente HITMAKA, che ha creato tra l'altro le ultime due hit di CB, Party, e Sean Don, Bounce Back, utilizza anche il sample di Get It On Tonite di Montell Jordan; il testo romantico e molto sensuale non cade mai nel volgare. Nel pezzo entrambi i cantanti fanno largo uso del proprio falsetto amalgamandosi molto bene nel secondo ritornello, il rap dell'autore di IDFYU chiude perfettamente il brano.
Siamo davvero contenti di questa scelta e, con la giusta promozione, potrebbe fare davvero benissimo in patria. Forse solo il sound troppo estivo potrebbe sfavorirla al momento ma mai dire mai. Inoltre, l'idea di puntare su Chris e Sean è davvero azzeccata, con il primo Jeremih si era solo "incrociato" nei singoloni di DJ Khaled e quindi è bello vederli all'opera insieme per la prima volta, mentre con Big Sean ci sono state già alcune collaborazioni, tuttavia avere una sua strofa al momento in cui il rapper è lanciato più che mai ed in procinto di rilasciare il nuovo album I Decided è un'ottima occasione di dare ancora più visibilità al brano.
Non vediamo l'ora di avere il video ufficiale! E voi cosa ne pensate? Riuscirà Jeremih ad ottenere un' altra hit?
Di seguito il link del brano.