John Mayer – The Search for Everything | Ascoltate QUI il nuovo album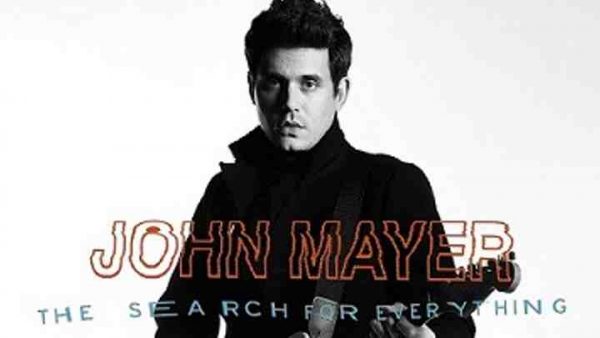 AGGIORNAMENTO:
Potete ascoltare qui il nuovo disco di John Mayer The Search for Everything:
---
Da quando ha raggiunto la fama con l'album d'esordio Room for Squares nel 2001, John Mayer è ritenuto uno dei migliori esponenti del rock-blues moderno, grazie alle sue straordinarie doti chitarristiche e ad una voce inconfondibile che gli hanno regalato grandi successi sin dall'inizio della sua carriera. Nel 2003, infatti, Mayer ha vinto un Grammy Award come migliore performance pop vocale maschile per il singolo estratto Your Body Is a Wonderland.
Negli ultimi anni, però, molti si sono chiesti se il cantante di Bridgeport stesse attraversando un periodo di scarsa ispirazione, considerando che il suo ultimo lavoro in studio risale al 2013, Paradise Valley. John Mayer ha prontamente smentito queste voci con il suo nuovo album, The Search for Everything, un lungo viaggio musicale alla ricerca del tutto e di se stesso, con un sound essenziale e una scrittura pulita che riportano Mayer alle origini.
L'aspetto più interessante di questa nuova era discografica è la fase promozionale step-by-step che il cantante americano e la sua casa discografica hanno scelto per questo nuovo progetto musicale. Infatti, non è ancora stato pubblicato l'intero album ma è possibile acquistare i due EP, contenenti quattro brani ciascuno, rilasciati ad intervalli regolari tra gennaio e febbraio.
La cosiddetta "ricerca del tutto", quindi, ha preso il via lo scorso 19 gennaio, lasciando presagire un'inversione di rotta rispetto al blues sanguigno degli ultimi due lavori. The Search for Everything – Wave One e The Search for Everything – Wave Two contengono brani con influenze r'n'b, rock, senza rinunciare al pop mainstream, come si nota dal primo singolo ufficiale Love On The Weekend (testo e traduzione qui) rilasciato nel 2016. The Search for Everything – Wave Two è stato invece rilasciato il 24 febbraio e verrà estratto come singolo il primo brano Still Feel Like Your Man.
Recentemente, il cantante è stato ospite al "The Ellen DeGeneres Show" dove si è esibito dal vivo con un brano tratto da Wave One, Moving On And Getting Over, di cui riportiamo il video dell'esibizione.
Ecco le copertine ufficiali del primo e del secondo capitolo dell'album, create dall'artista @soeymilk.
Per il momento, John Mayer sembra prediligere un sound più dolce, senza eccessive distorsioni musicali. Ma "La Ricerca del Tutto" è solo all'inizio e potrebbe riservarci molte sorprese in questa nuova avventura musicale.