Adele chiede consigli a Beyonce, Zayn nei 1D? Louis pagherà…alla madre del figlio, Lana, Mariah e…
Essere una mamma in carriera non è mai una cosa semplice, soprattutto se la carriera ti costringe a girare tutto il mondo per fare concerti. Lo sa bene Adele che, pronta a partire con il suo "Adele Live 2016", ha intenzione di portare con sè suo figlio Angelo James durante la sua tournée, che durerà oltre 8 mesi e porterà la diva inglese anche a casa nostra, il 28 e il 29 maggio all'Arena di Verona.
Adele, che è molto legata alla sua famiglia, in particolare al figlio e al compagno Simon, ha compreso la difficoltà di far girare incessantemente un bambino di nemmeno 4 anni per tutto il globo:
Vorrei portare Angelo in tour con me ma voglio anche che si diverta perchè dovremmo girare il mondo in lungo e in largo per 8 mesi. Se è troppo per me, non oso immaginare per mio figlio.
Alcune fonti anonime hanno fatto sapere al Mirror che la cantante inglese avrebbe chiesto consigli a Beyonce, visto che ha portato la figlia Blue Ivy "a spasso"  con il The Mrs. Carter Show World Tour e il On The Road Tour, su come non far pesare i concerti al proprio figlio. La stessa fonte ha dichiarato anche la risposta che la cantante R&B americana avrebbe dato alla sua amica:
Ci saranno molte babysitter e tutti i giocattoli che fanno la gioia di un bambino. Simon non sarà sempre con voi ma fate in modo che sia il più possibile presente durante il tour perchè ai bimbi serve avere a disposizione anche la figura paterna.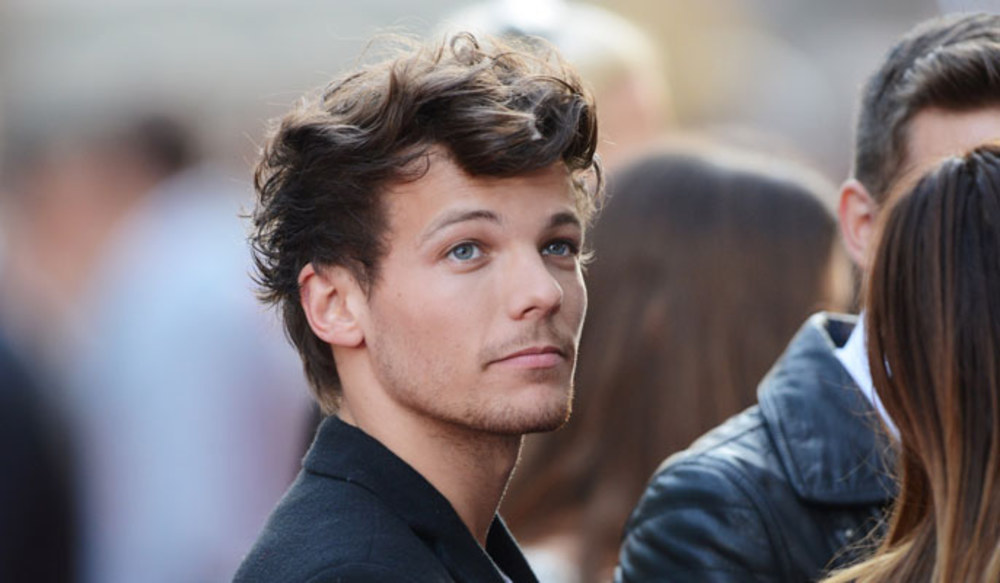 A proposito di figli, il neo padre nonchè componente degli One Direction, Louis Tomlinson, ha dichiarato di aver visto il figlio che ha da poco avuto dall'amica aspirante stilista Briana Jungwirth:
I'm pleased to say my baby son was born yesterday :) 👶 He is healthy and pretty amazing :) I'm very happy!!

— Louis Tomlinson (@Louis_Tomlinson) January 23, 2016
Dall'annuncio ufficiale del padre è iniziato il toto scommesse per il nome di Baby Tommo: nessuno è riuscito ad indovinare il nome! Da Lourde, figlia di Madonna, a North e Saint West, figli di Kanye West e Kim Kardashian, è risaputo da tempo che le superstar scelgano nomi assolutamente stravaganti per i loro figli, ma questa volta i neo genitori hanno superato loro stessi!
Secondo quanto riportato dal The Sun Briana avrebbe già scelto il nome:
Louis e Briana devono ancora compilare il certificato di nascita, ma sono d'accordo sul nome Sidney Rain.
Se pensi che "pioggia di Sidney" sia inusuale aspetta a sentire l'altro nome che la coppia aveva pensato per il neonato: Conchobar, un nome di origini irlandesi dal quale deriva l'inglesizzato Connor.
Sia i fan che gli haters hanno colto questa occasione per farsi due risate e creare un'infinità di meme esilaranti.
Sydney Rain assomiglia molto al padre. Sono DUE GOCCE D'ACQUA 😂 pic.twitter.com/vL2TcXichr

— val 40 (@adorenialljh) January 24, 2016
Quindi 'Conchobar'..
Niall, tu non sai niente di questa storia, vero? #Conchobar pic.twitter.com/qSYDYcQ535

— Moni Sca (@sca_moni) January 25, 2016
ma io tipo che credevo fosse un hashtag di concorso con la cioccolata ciobar #Conchobar

— федерика (@sebcriss) January 25, 2016
i hate this fandom. #Conchobar pic.twitter.com/RTB1tzN3DU

— anastasia (@ana_ni21) January 25, 2016
Se da una parte Louis è felicissimo della nascita di suo figlio, le sue tasche forse lo saranno meno:
Briana pretende una fortuna da Louis per il mantenimento di loro figlio! Ha chiesto un assegno di mantenimento di ben 450.000 sterline all'anno fino al raggiungimento della maggiore età: un totale di 8.100.000 sterline! Un patrimonio, sarebbe troppo per chiunque!
La somma corrisponderebbe a circa 600mila dollari all'anno!
Senza spostarsi troppo dal mondo legato degli One Direction, Zayn Malik, ex membro del gruppo pronto a rilasciare il suo singolo di debutto venerdì, è tornato a parlare dei 4 ex compagni d'avventura.
Intervistato per il magazine Culture (per il quale ha posato sulla copertina, che potete vedere qua sopra) Zayn non ha escluso che potrebbe tornare nei One Direction in futuro:
Tornare con i One Direction? Se ci saranno i giusti presupposti e sarà il momento giusto allora sì potrei, ma vorrei prendere questa decisione quando sarà il momento.
Le riviste sono ormai da sempre simbolo di propaganda per i cantanti. Da Lady Gaga su Vogue a Demi Lovato su Allure, pure Lana Del Rey ama posare ed essere intervistata per magazine di importanza internazionale. L'ultima sua apparizione in ordine cronologico è su Rolling Stone Italia.
La cantante ieri sera ha postato sul suo profilo Instagram la copertina di gennaio della rivista in cui appare il regista Quentin Tarantino accompagnando la foto con un semplice commento: "Domani ho una sorpresa per voi".
A diciannove ore dalla pubblicazione del post la cantante americana non ha rivelato nessuna sorpresa, ma ha cambiato la didascalia, trasformandola in "Italia". Alcuni media hanno pensato che Lana avesse chiamato l'importantissimo regista statunitense per il video di un possibile nuovo estratto da Honeymoon oppure del lead single del nuovo album di cui non si nulla. Altri giornalisti hanno invece pensato che la cantante avesse semplicemente annunciato la sua intervista presente nella riedizione del magazine, che verrà rilasciata integralmente oggi.
Se Lana non ha rivelato la sorpresa ai fan che la stanno attendendo impazientemente, Gwen Stefani ha ricevuto la "miglior sorpresa di sempre": un cavallo! Il regalo, che la leader dei No Doubt ha voluto immediatamente mostrare su Instagram e sugli altri suoi social, le è stato donato dal suo amico (e nuova fiamma?) nonchè cantante country famosissimo negli USA, Blake Shelton.
La cantante ha definito questo inusuale dono in questo modo:
Questo è il miglior regalo di sempre! Sono felicissima, avere un cavallo era il mio sogno da bambina ed ora si è avverato. Grazie al mio cowboy preferito, Blake Shelton xx.
Se l'ex giudice di The Voice USA è felice per un cavallo, Mariah Carey invece festeggia per il suo nuovissimo anello di fidanzamento, regalatole pochi giorni fa dal suo futuro terzo marito, James Packer.
One more time for Mariah Carey's ROCK 💎 https://t.co/X1Wud0c6Dk pic.twitter.com/7wjLMltxtk

— Daily Mail Celebrity (@DailyMailCeleb) January 22, 2016
L'anello da favola da 35 carati ha attirato l'attenzione di tutti, in particolare dell'ex marito Nick Cannon, che ha reagito nel migliore dei modi. puntando sull'ironia:
Ha! This made me laugh out loud for real!!! HILARIOUS! #AllLove Congrats to @MariahCarey and James! May God Bless Your Future Union… #GreatPeople #GreatCouple Una foto pubblicata da Nick Cannon (@nickcannon) in data:
Che ne pensate di tutti questi pettegolezzi?