JunkGossip: gaffe Madonna, Miley e Katy fidanzate, dichiarazioni Selena e Ciara
La somiglianza tra Madonna e Paola Barale, soprattutto qualche anno fa, quando la Barale era agli inizi della sua carriera di showgirl e conduttrice, non è mai stata messa in discussione, ma non avremmo mai immaginato che persino Madonna, o il suo social media manager, avrebbe scambiato Paola per sé stessa!
Ieri notte però, sul suo profilo Instagram, dopo due immagini delle ultime date del tour, arriva lo scivolone: una vecchia foto che potrebbe risalire agli anni Novanta, con lei in posa ammiccante con sigaretta tra le dita. C'è un unico dettaglio: quella nella foto non è Madonna, ma Paola Barale e i fan italiani non esitano a farglielo notare.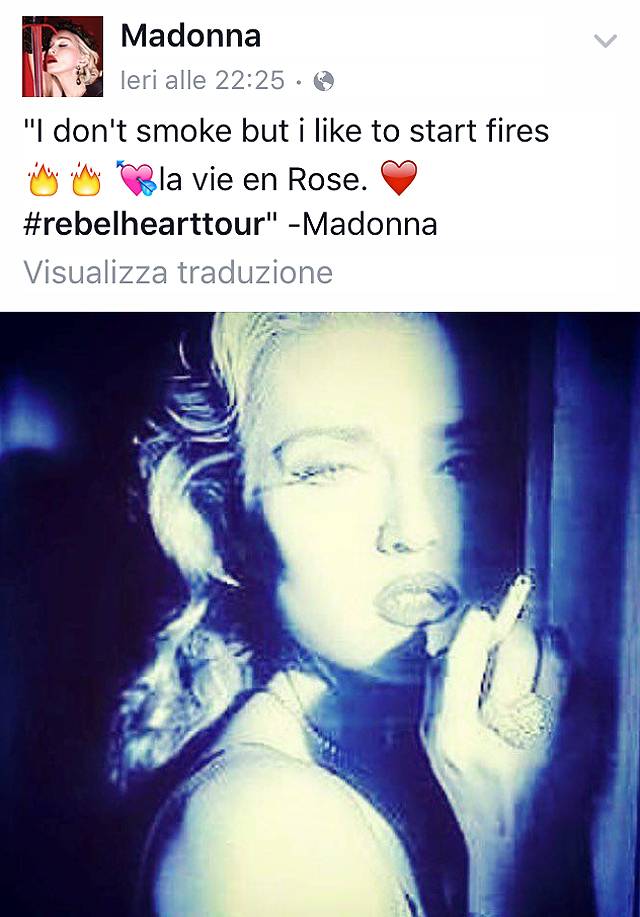 In mattinata l'hashtag #paolabarale è diventato virale e tutti gli internauti italiani si sono scatenati. C'è chi ha subito puntano l'indice sulla "vecchiaia" della cantante, anche se i cosiddetti epic fail sui social sono dietro l'angolo per tutti, c'è invece chi pensa ad una questione di vanità, e chi azzarda paragoni improbabili dicendo:
"E' come se Obama postasse una foto di Carlo Conti!"
Nel frattempo la foto è stata rimossa dal profilo Instagram di Madonna anche se negli altri social, Twitter e Facebook, l'immagine è rimasta per più ore.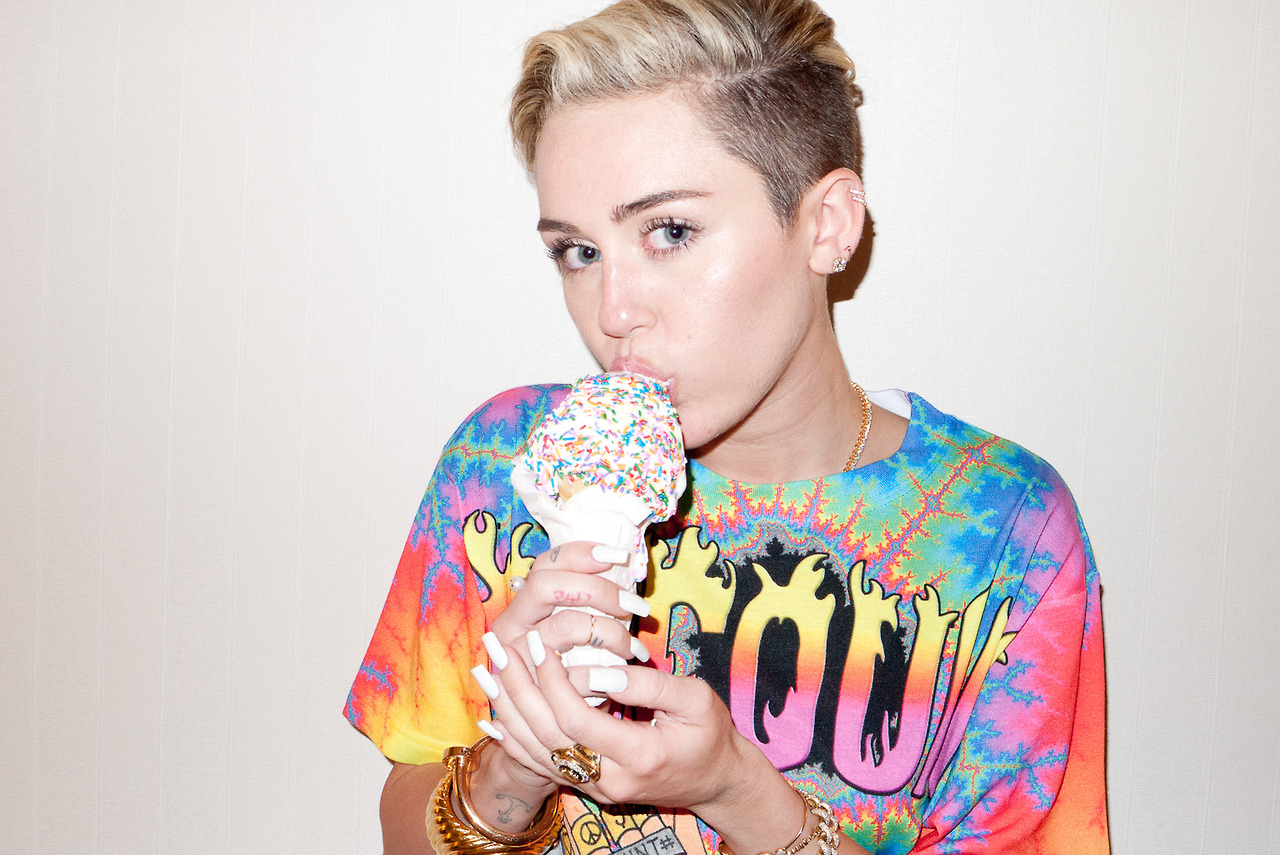 Miley Cyrus e Liam Hemsworth sono ufficialmente tornati insieme e per loro si parla già di matrimonio e figli. Dopo le varie dichiarazioni, tra cui quella di Chris, il fratello del compagno della cantante, la ragazza ha iniziato a sfoggiare di nuovo l'anello di fidanzamento che lui le regalò anni fa e, secondo altre voci, sembra anche essere molto cambiata per amore, facendole addirittura cambiare idea sul corset piercing che tanto desiderava di farsi.
Secondo quanto riportato dal Daily Mail, Miley Cyrus avrebbe acquistato una mega villa a Malibu in cui trascorrere il suo tempo con l'attore di The Hunger Games e dove formare una famiglia con lui. La proprietà del valore di 2.5 milioni di dollari è immersa in un parco, fra alberi, altalene e strane statue. L'abitazione conta diverse camere da letto, una veranda luminosa e bagni particolarmente originali. Miley Cyrus si sarebbe immediatamente innamorata della proprietà e avrebbe deciso di comprarla per lei e Liam Hemsworth.
Mentre Miley ha iniziato la storia che si spera duri per tutta la sua vita, Katy Perry ha ricominciato ad uscire con nuovi ragazzi! Dopo essersi mollata con John Mayer ed aver divorziato con l'attore Russell Brand, la cantante americana ha iniziato a frequentare un'altro attore: Orlando Bloom!
Dalla serata dei Golden Globes ha iniziato a circolare voce che tra i due fosse scoccata la famosa scintilla, adesso il gossip non si fermato, anzi! La cantante di "Roar" e l'attore sono stati beccati di nuovo insieme e, anche questa volta, alcuni paparazzi sono riusciti a fotografarli!
Katy Perry and Orlando Bloom hold hands as they head to dinner date in West Hollywood https://t.co/7L0tZ6rMwq pic.twitter.com/TIJwtj2o0q

— Daily Mail Celebrity (@DailyMailCeleb) February 5, 2016
Secondo quanto riportato dal sito web Daily Mail, i due si sarebbero incontrati per una cena romantica al Sunset Towers di Los Angeles ala quale si sono poi aggiunti anche Jason Bateman e sua moglie Amanda Anka.
Jennifer Aniston w/ her manager @AleenKeshishian @batemanjason
Orlando Bloom @katyperry & Amanda Anka at dinner. pic.twitter.com/x3RygSHVdf

— Larie Evangelista (@dheldevil888) February 5, 2016
La cantante americana Selena Gomez in questi giorni è stata intervistata dalla rivista W Magazine dove ha rivelato una cosa scioccante sul suo futuro che lascerà a bocca aperta sia i fan che tutti gli haters:
Utilizzo i social network a causa della mia età e perché tutti hanno da dire qualcosa su di me, così voglio parlarne anche io. 

Non mi aspettavo di diventare così famosa, e mi chiedo se questa cosa mi distruggerà! Ancora non so darmi una risposta, ma fra qualche anno smetterò di usare tutti i social network
Tra qualche anno, quindi, Selena abbandonerà tutti i suoi social salutando 38 milioni di follower su Twitter, 59 milioni su Facebook e ben 63 milioni su Instagram, dati in aumento ogni giorno.
Durante la stessa intervista la cantante di "Slow Down" ha parlato di argomenti più disparati, dalla sua amicizia con Taylor Swift fino alla presenta rivalità con Miley Cyrus.
Ecco i passaggi più importanti e significativi dell'articolo dedicato all'ex maghetta della Disney:
Amo il chili. Io e Taylor lo mangiamo tutto il tempo quando siamo insieme, ci piace moltissimo andare nei vari Chili Restaurant posti in ogni angolo del nostro paese.

La relazione con Justin? Sono così esausta. Sinceramente sono stanca. Mi preoccupo per la sua salute e il suo benessere. Ma non posso farlo più.

Io e Miley non abbiamo mai litigato. Entrambe abbiamo apprezzato lo stesso ragazzo (Nick Jonas) quando avevamo 16 anni. E' stata solo una cosa Hilary Duff-Lindsay Lohan: 'Oh, mio Dio, ci piace lo stesso ragazzo'. Ora siamo cresciute, ognuno di noi ha seguito una strada completamente diversa. Ovviamente, lei non vorrebbe fare quello che sto facendo io ed io non vorrei fare quello che sta facendo lei, ma sono comunque una fan della sua musica. Non so se lei direbbe la stessa cosa di me.

So che posso andare in una stanza e convincere qualcuno che posso essere un personaggio. Potrei tagliarmi i capelli, tingerli o cambiare il mio volto. Mi piacerebbe andare lì e consentire alle persone di lasciare andare Selena, mi piacerebbe ritornare a fare l'attrice, quel mondo era parte del mio mondo.
Ecco inoltre delle foto tratte dallo shoot fotografico fatto dalla rivista:
Questi giorni sono stati molto intensi per Selena che, oltre ad aver posato nelle foto qua su, si è lasciata fotografare per Love Magazine in una posa ammiccante e sexy:
La cantante e attrice si è fatta fotografare in una posa molto provocante mentre non indossa altro che degli short a vita alta, un reggiseno rosa con dei lacci neri e delle sensuali calze a rete.
Da quando l'anno scorso era stata criticata per essersi leggermente arrotondata, Sel ha fatto davvero di tutto per rimettersi in forma e sembra che ora non veda l'ora di mostrare i risultati del suo duro lavoro. Anche nel video di "Hands To Myself" la cantante è in lingerie come sul palco con Taylor Swift nel corso del suo 1989 tour, quando aveva indossato una combinaison molto sensuale.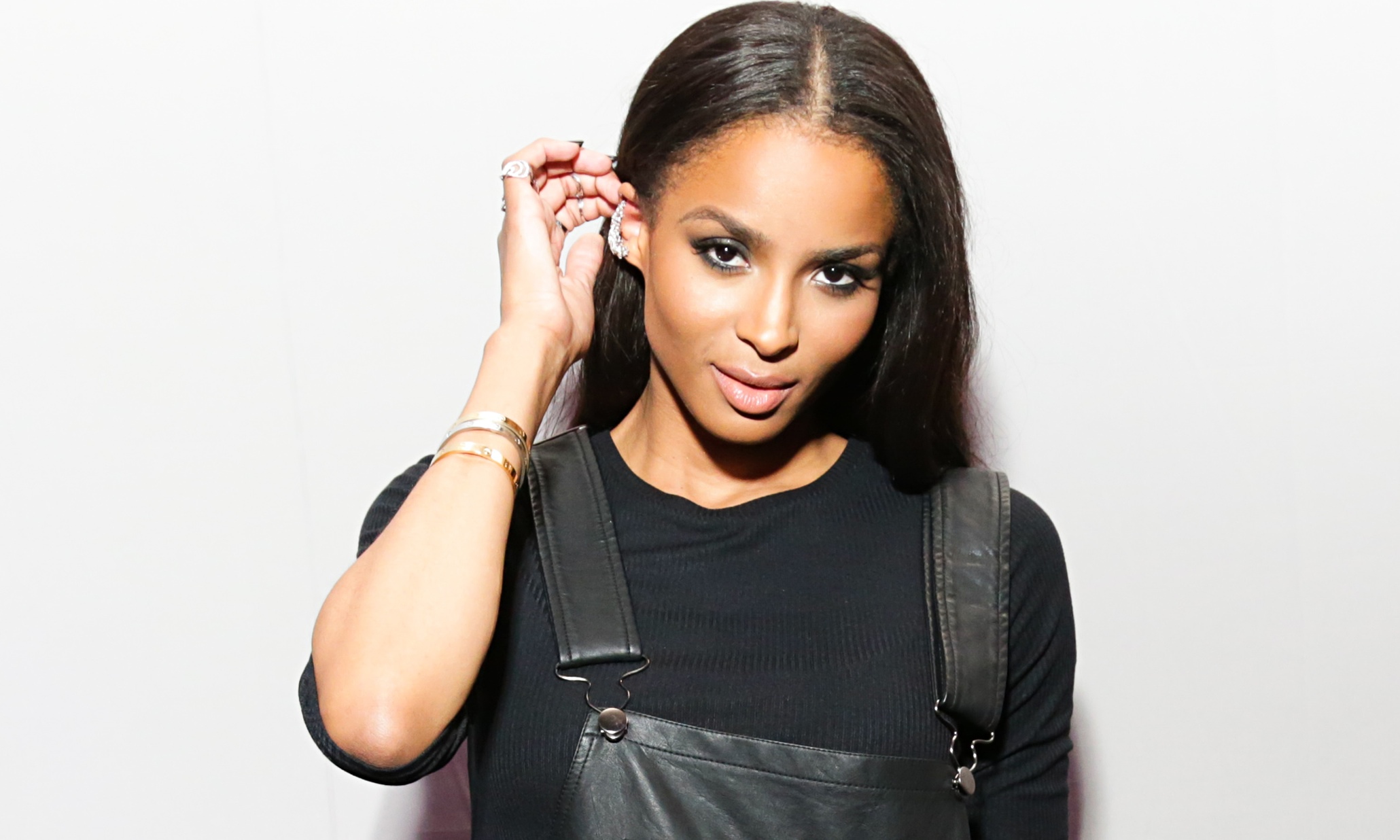 Fresca di una campagna pubblicitaria per Roberto Cavalli, la cantante R&B Ciara ha già intrapreso un'altra campagna pubblicitaria che potrebbe fruttarle moltissimi guadagni.
Insieme a Tori Kelly e Allison Williams, la cantante di "I Bet" sarà il volto ufficiale dell campagna pubblicitaria indetta a sponsorizzare la collezione primaverile 2016 per l'azienda di calzature Keds Collective.
Che ne pensate di tutti questi pettegolezzi?