Justin Timberlake – Man Of The Woods | VIDEO UFFICIALE
Justin Timberlake boscaiolo fiero nel video della title track Man Of The Woods, pubblicato per celebrare l'uscita del disco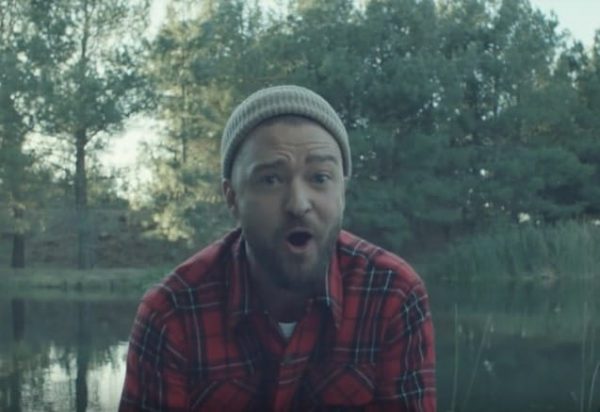 Uomo dei boschi nel vero senso della parola Justin Timberlake nel video della title track del nuovo album uscito oggi, Man Of The Woods. Fa un cameo anche la moglie dell'artista, l'attrice Jessica Biel.
Un prodotto davvero simpatico e molto catchy, sia il brano che la clip. Che sia questo il Justin Timberlake che la gente sperava di trovare dopo l'immenso successo di Can't Stop The Feeling?
Secondo voi proporrà il pezzo durante l'halftime show?
---
Testo
[Chorus]
I brag about you to anyone outside
But I'm a man of the woods, it's my pride
I'm sorry baby, you know I try
But I'm a man of the woods, it's my pride
[Verse 1]
Hey, sugar plum, look at where we are
So tonight, if I take it too far, that's okay because you know
I hear the making up's fun
Been a minute since we've had some time to breathe
So if you see another side of me that's okay because you know
I hear the making up's fun
[Pre-Chorus]
But then your hands talking, fingers walking, down your legs
Hey, there's the faucet
Someone's knocking like they know
But baby, don't you stop it, yes I'm watching
Your hand slides down the light
And girl you know
[Chorus]
I brag about you to anyone outside
But I'm a man of the woods, it's my pride
I'm sorry baby, you know I try
But I'm a man of the woods, it's my pride
[Verse 2]
Well, I got your sweet with a twist of lime
And this one's neat, well you know that's mine, here we go
And do it twice 'cause you know we like it
And damn anybody if they disagree
They don't understand you're just like me, they don't know
We do it twice 'cause we know we like it
[Pre-Chorus]
But then your hands talking, fingers walking, down your legs
Hey, there's the faucet
Someone's knocking like they know
But baby, don't you stop it, yes I'm watching
Your hand slides down the light (light, light)
And girl you know
[Chorus]
I brag about you to anyone outside
But I'm a man of the woods, it's my pride
I'm sorry baby, you know I try
But I'm a man of the woods, it's my pride
[Bridge]
How do I ever explain what I've got with you?
I try to find the words but they hide and that's the truth
And nobody ever will understand what we do
There's only one me and you
Come here, hold me
'Cause there's only one me and you
Yeah, there's only one me and you, uh
There's only one me and you
You know there's only one me and you
[Chorus]
I brag about you to anyone outside
But I'm a man of the woods, it's my pride
I'm sorry baby, you know I try
But I'm a man of the woods, it's my pride
[Outro]
I wrote this to let you know
And I let them feelings show
I'm the man of the woods and you're my pride
Ooh, I can't make them understand
But you know I'm a Southern man
A man of the woods and you're my pride
Ohh, hey, hey
A man of the woods, it's my pride
Now let the beat ride like…