Justin Timberlake si esprime su un possibile duetto con Britney Spears!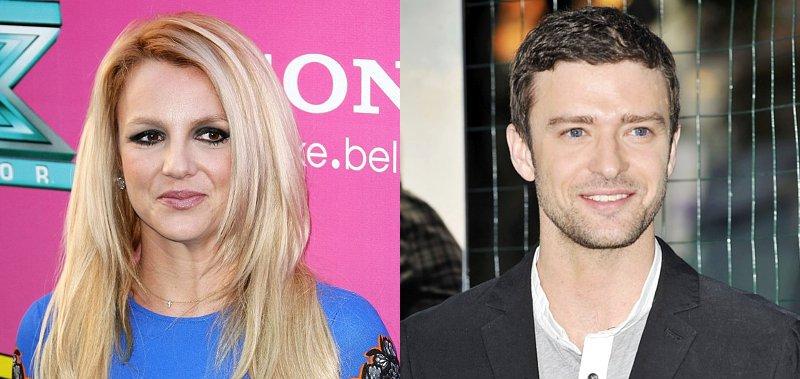 Non smette di essere al centro dell'attenzione la celebre popstar Britney Spears, nonostante non abbia ottenuto il successo desiderato con il suo ultimo progetto discografico Glory.  (Qui per i dettagli) 
Nonostante una delle canzoni incluse nell'album di Britney, "Liar" ( Qui tutti i dettagli sulla canzone), sembri mandare una frecciatina allo stesso Timberlake (QUI per approfondire), Britney ha poi chiarito di non avere assolutamente piú nulla contro il suo ex, anzi. Due settimane fa, durante un Q&A a "Most Request Live", la cantante di Oops I Did It Again ha espresso il desiderio di collaborare con il suo storico ex, Justin Timberlake, che ha dominato le classifiche estive con il suo singolo Can't Stop The Feeling (QUI per saperne di piú).
Pochi giorni fa il giovane cantante è stato protagonista di un'intervista in cui ha dichiarato che gli sarebbe piaciuto duettare con la principessa del pop.
Qui l'intervista:

Qui la sua dichiarazione (riferendosi alle parole di Britney di pochi giorni fa) :
"L'ha detto davvero? Certo che accetterei. Assolutamente, assolutamente. Ho un figlio di 17 mesi e quindi non leggo molto le news, mi scuso per non averlo saputo subito, ma ripeto che sono disponibile, che mi chiamino.
Ora come ora, commercialmente fra i due troviamo davvero l'abisso: Britney non sta passando un bel periodo, e dopo un boom di qualche giorno che l'ha portata in top 20 il singolo "Make Me…" è ridisceso, salvandosi dal titolo di flop apocalittico ma non da quello di lead single di minor impatto della Spears; Timberlake invece con "Can't Stop The Feeling" ha firmato una delle hit più forti e longeve della sua carriera, ed il brano è ancora in carreggiata per diventare il singolo più venduto dell'anno.
La collaborazione con Justin Timberlake può essere dunque molto proficua per la principessa del pop, che grazie all'Hype e allo scandalo di un duetto con lo storico ex potrebbe riuscire a entrare finalmente in Top 10, ben 6 anni dopo la Femme Fatale Era. Anche Justin ci guadagnerebbe molto in visibilità, certo, ma è chiaro che in un periodo come quello attuale a beneficiarne maggiormente sarebbe la Spears.
Pensate che i due cantanti farebbero bene a duettare o questo ipotetico singolo si rivelerebbe un flop? Lo scandalo di 15 anni fa sarebbe ancora un valido motore per generare una hit?