Kanye West contro Beyoncé "Ha comprato il Video Of The Year"
Che Kanye West abbia la lingua lunga si sa, ma a volte dovrebbe imparare quantomeno a calibrare ciò che dice, soprattutto se vuole (s)parlare di personaggi in vista quali Jay-Z e sua moglie Beyoncé. Le ultime sue parole sulla coppia più famosa del music biz infatti non sono state molto delicate, tant'è che hanno fatto arrabbiare anche i suoi stessi fan.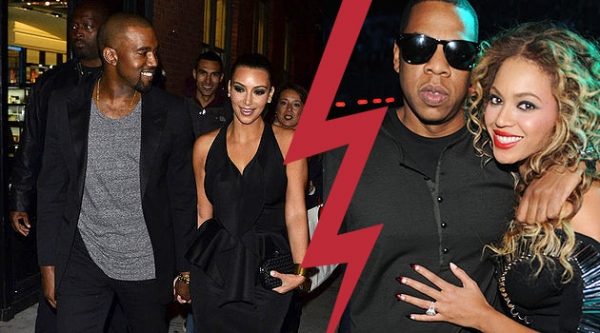 Nel bel mezzo della tappa di Sacramento del suo "Saint Pablo Tour" il cantante ha iniziato infatti a dare contro la coppia, prima dicendo a Jay-Z di "fare l'uomo" e di farsi sentire, poi accusando Beyoncé di aver chiesto ad MTV di darle il premio "Video Of The Year" degli scorsi MTV Video Music Awards, ed in cambio lei si sarebbe esibita. Tutto ciò, secondo Kanye, solo perché Beyoncé impedisse a lui di vincere quel premio. Alla fine, Kanye ha concluso dicendo:
So che avete dei sicari, ma non mandateli da me. Piuttosto, chiamatemi.
A seguito di questo intenso discorso, il grande pubblico che era lì ha iniziato a gridare in coro "F*ck you, Kanye!" e lui, preso alla sprovvista da tutto questo risentimento, ha concluso il concerto dopo appena altre tre canzoni. Ecco di seguito i video del discorso e del coro rivolto al cantante:
Kanye tonight in Sacramento. No words. #SaintPabloTour pic.twitter.com/TV7fZ4YO1w

— Asian James Harden (@OhMattG) November 20, 2016
#sacramento fans at @Golden1Center send a clear message to @kanyewest for calling off concert after 2.5 songs and a long rant #StPabloTour pic.twitter.com/SP5jQ1q3pG

— Pablo Espinoza (@politico19) November 20, 2016
Tutto questo astio improvviso nei confronti di Jay-Z e Bey è inspiegabile, se non che Kanye sia giusto un po' invidioso del successo che, soprattutto Beyoncé, ha riscosso con "Lemonade", a partire dalla critica, per poi finire con gli incassi del tour e soprattutto le vendite del disco, infinitamente superiori alle vendite e al riscontro di "The Life Of Pablo".