Kanye West: "non pubblicherò mai più CD fisici nella mia carriera"
Per un motivo o per un altro, il rapper Kanye West da un po' di tempo a questa parte sembra voler continuare a far parlare insistentemente di sé. Tante sono state le notizie che lo hanno riguardato negli ultimi mesi e, spesso, non sono neanche state positive.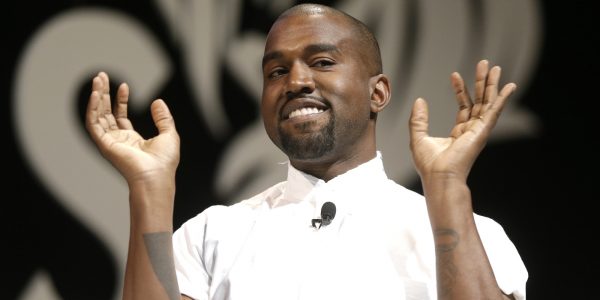 Reduce dalla pubblicazione della sua ultima fatica discografica, The Life of Pablo, rilasciata su TIDAL il 14 Febbraio scorso,  numerose critiche sono state sollevate sia sulla scelta di pubblicarla soltanto sul famigerato servizio streaming a pagamento, sia sul contenuto di alcune canzoni (la traccia "Famous", infatti, contiene versi non proprio lusinghieri su Taylor Swift, con la quale West ha un ormai famoso e travagliato passato).
Ora arriva un'altra notizia che riguarda il rapper, la quale può essere accolta più o meno positivamente a seconda del pensiero individuale. Lunedì mattina, infatti, tramite una serie di tweets, l'artista ha espresso il suo desiderio di continuare a pubblicare musica in futuro, ma esclusivamente in formato digitale.
Stavo pensando di non produrre mai più CD… di pubblicare solo in streaming Il packaging dell'album Yeezus è stato come uno scrigno aperto sulla morte dei CD. Quindi, tutto qui… niente più CD per me
Se dobbiamo dare credito alle sue parole, non possiamo di certo stupirci per questa decisione estrema, considerando la forte crisi degli ultimi anni per quanto riguarda le vendite musicali in formato fisico. Sicuramente, dietro ad una simile idea, ci saranno ragioni puramente economiche, ma probabilmente anche di comodità sia per chi produce sia per chi acquista musica.
Dall'altro canto, però, i cultori più "old school" non potranno che storcere il naso per questa svolta estremamente radicale, specie considerando quello che si è sempre provato nel tenere letteralmente tra le mani l'ultimo tanto atteso disco del proprio beniamino.
Se questa idea di Kanye West dovesse essere condivisa, a lungo termine, anche da molti altri suoi colleghi, ci converrà cominciare ad appendere al chiodo tutti i nostri lettori CD e considerare i Compact Disc che tanto custodiamo gelosamente come delle preziose reliquie (ammesso che già non lo siano).