Katy Perry: confronto album + vota il tuo preferito
Introduzione a cura di Umberto Olivo, corpo dell'articolo a cura di Veronica Gurguis
Con l'avvento dell'anno nuovo, la nostra Veronica ha deciso di concentrarsi su una delle superstar che potrebbero rilasciare un nuovo album in questa annata. Katy Perry è sicuramente una delle popstar più amate degli ultimi anni, una delle poche che è riuscita a migliorare i suoi risultati negli anni, partendo da un grossissimo flop ed esplodendo dopo anni dal suo debutto, dando così vita ad un vero e proprio dominio nelle classifiche degli ultimi 8 anni.
Forte di uno stile puramente pop che le ha permesso di distinguersi dalla massa e di costituire l'unica alternativa pop ai sound elettronici imperanti che hanno dominato dal boom di Lady Gaga in avanti, di una simpatia che (tolta qualche singola occasione) l'ha accompagnata in ogni momento, di una bellezza travolgente e una delle videografie migliori degli ultimi anni, Katy è ormai una certezza nelle classifiche, e lo dimostrano uno dei fanbase più forti al mondo e l'altissimo numero di no.1 hits ottenute in patria.
Ma siamo sicuri che la nostra Katy si sia mantenuta costantemente su un unico genere, sul pop caramelloso tipico delle principali hit che l'hanno resa famosa? In realtà, nei suoi primi 2 album non è proprio la corrente bubblegum-pop a dominare, ed anche nei successivi sono presenti delle sfumature da non sottovalutare. E' per questo che ci occupiamo nel dettaglio di ogni suo progetto, anche del poco fortunato album di debutto.
Partiamo da "Katy Hudson", l'album omonimo rilasciato nel 2001 che mostra una Katy completamente diversa da quella con cui abbiamo avuto a che fare in questi anni dato che lo stile del disco è influenzato pesantemente dalla vita di casa-chiesa che i suoi genitori la facevano condurre. L'album è composto da 10 canzoni, 6 co-scritte con altri e 4 scritte solamente da lei. I testi sono molto belli, scritti bene e mostrano un certo talento da parte di Katy che in futuro non metterà tanto in mostra.
Il tema principale, appunto, è la fede: ci sono canzoni in cui Katy esterna la sua piena religiosità come in " When There's Nothing Left" , "Search Me' e "Time Won't Fail Me", altre in cui ne parla maniera più negativa come " Spit" in cui la cantante racconta l'ipocrisia che aveva riscontrato nella scuola cristiana. L'altro tema importante è tipico dell'adolescenza, quello della solitudine, del scoprire se stessi che troviamo in " My Own Monster", Trust In Me" e "Naturally".
In quanto il sound, l'album è molto coeso dato che è il pop-rock a farne da padrone: ci sono molte chitarre elettriche e batterie nella maggior parte delle canzoni. L'unica che si differenzia è 'Last Call" che prende influenze dal jazz.
La voce di Katy in questo disco è ancora molto acerba e in tante canzoni sembra che canti per dover senza nessun sentimento, forse perché non era questo lo stile che voleva fare. Ma se quest'album avesse avuto successo, esisterebbe la Katy che conosciamo oggigiorno?
Negli anni successivi a Katy Hudson, la cantante fatica a mantenere un contratto discografico fino al 2007 in cui firma per la Capitol Record e può lavorare serenamente al suo vero album di debutto. Per non essere confusa con l'attrice Kate Hudson, Katy adotta il cognome della madre, "Perry". "One Of The Boys" esce nel 2008 e mostra notevoli collaboratori: Dr Luke e Max Martin che saranno i protagonisti assoluti dei futuri album, Butch Walker e Greg Wells.
L'album è composto da 12 tracce, troviamo ancora 4 canzoni solamente scritte d Katy, 2 con Max Martin e Dr Luke, una con Greg Wells, e altre con autori professionisti.I testi sono scritti molto bene, alcuni sono anche originali e creativi. In quanto ai temi si nota un cambiamento notevole dall'album di 'debutto' , non ci sono più canzoni sulla religione e fede, ma è l'amore ad essere il protagonista.
Troviamo canzoni post-rottura come " Hot & Cold", "Ur So Gay" , "Mannequin" e "If You Can Afford Me" in cui l'ironia non manca, altre più tristi come " Thinking Of You" in cui Katy non riesce a scordarsi l'ex anche se è tra le braccia di un altro e "I'm Still Breathing", in cui la star dedice di prendere le redini della sua vita dopo la rottura burrascosa.
Poi troviamo una canzone sull'amore saffico, "I Kissed A Girl", che a detta di Katy è stata ispirata da Scarlett Johanson, "Waking Up In Vegas" che parla di un viaggio di divertimento nella città del peccato con gli amici e infine "Fingerprints" in cui Katy dice di voler essere ricordata e lasciare un 'marchio' nel music busness
Il sound è un perfetto mix di tracce con influenze 'rock' in cui sono presenti ancora molte chitarre elettriche e forti batterie (" Waking Up In Vegas", " One Of The Boys", " Mannequin" " If You Can Afford Me", " Self Infected", " Fingerprints"). Abbiamo tracce tracce dalle venature più soft come " I Kissed A Girl", " Hot & Cold", che sono puramente pop, e "Ur So Gay" e "Lost" , che presentano qualche influenza folk grazie alla presenza di alcune chitarre classifiche. La voce di Katy è, almeno in studio, molto bella e viene valorizzata al meglio con questo genere di musica. L'artista si sente anche più coinvolta emotivamente nelle tracce a differenza dell'altro disco.
Due anni dopo esce "Teenage Dream", Katy non voleva completamente alienare il suo fanbase, ma ha comunque apportato qualche modifica alla sua musica incominciando dal sound che è più pop e (in poche tracce) electropop con qualche influenza di funk. Un altro cambiamento è il concept, mentre era in tour per il precedente album notava come non ci fossero molte canzoni su cui il pubblico potesse scatenarsi e ha basato il nuovo progetto su questo e infatti troviamo molte canzoni più ballabili.
Per questo disco Katy si è avvalsa della collaborazione di Dr Luke e Max Martin principalmente e di personalità nuove come Stargate, Benny Blanco e Tricky Stewart. L'album è composto da 12 tracce: 5 co-scritte con Max Martin e Luke, 2 con Stargate e con Wells e il restante con Tricky. Alcuni testi sono scritti bene, altri un po' meno: ci dispiace molto che si sia persa l'ironia che contraddistingueva lo stile di Katy.
Il tema principale è ancora l'amore, ma questa volta non è cantato in maniera ironica come in molte canzoni del precedente disco, ma in un modo più adulto e consapevole come in: " Circle The Drain", in cui Katy denuncia senza peli sulla lingua il comportamento del suo ex Travis McCoy, un tossicodipendente; " Pearl" in cui Katy si racconta in terza persona parlando di delusione provata con Travis.
La sua vena romantica però non sparisce completamente e la troviamo nella title track " Teenage Dream" in cui la cantante canta di un amore che la a sentire come un'adolescente, in " Not Like In The Movies" che parla di Katy che sogna il principe azzurro, in "ET" che parla di innamorarsi di uno straniero, in "Hummingbid Heartbeat" che è dedicata all'allora compagno Russell Brand e che parla  del ritrovato amore e, infine, in " The One That Got Away", che parla di quando pensi di stare per sempre con la persona con cui stai al liceo, ma poi non è così.
Contrariamente  rispetto al primo disco, troviamo molte canzoni che parlano d'altro: "California Girls" che è un inno al suo stato, "Fireworks" che parla di credere in se stessi, " Last Friday Night" che para di una festa pazza con gli amici di cui non ci si ricorda più nulla il giorno successivo, " Who Am I Living For" in cui Katy ritorna a parlare di fede.
Il sound si discosta molto dal predecessore, infatti non ci sono più forti chitarre elettriche e batterie predominanto, ma tanto uso di programmi e sytnhs come in "California Girls", "Firework", Teenage Dream" "ET" e "Hummingbird Heartbeat." In questo disco, comunque Katy inizia a sperimentare con l'electro-pop nelle ballad come " Who Am I Living For", "Circle The Drain", " Pearl" che sono la vera chicca del progetto.
Mentre nel precedente disco, comunque, c'era una coerenza tra testo e sound, in Teenage Dream sembra che abbiano preso la prima base e messa così a caso, questo si avverte soprattutto in "The One That Got Away" la cui forte batteria artificiale offusca completamente il senso del testo. Neanche il timbro di Katy va poi molto a braccetto con il sound scendo.
Trovo quest'album nella norma, molto lo sopravvalutano perché ha avuto tante hits e anche se all'interno ci sono canzoni meritevoli, non merita neanche tutta questa esaltazione. Se poi lo paragoniamo al precedente, in cui Katy si sentiva al 100% sia nell'anima scherzosa che quella più profonda, questo poggetto perde assolutamente.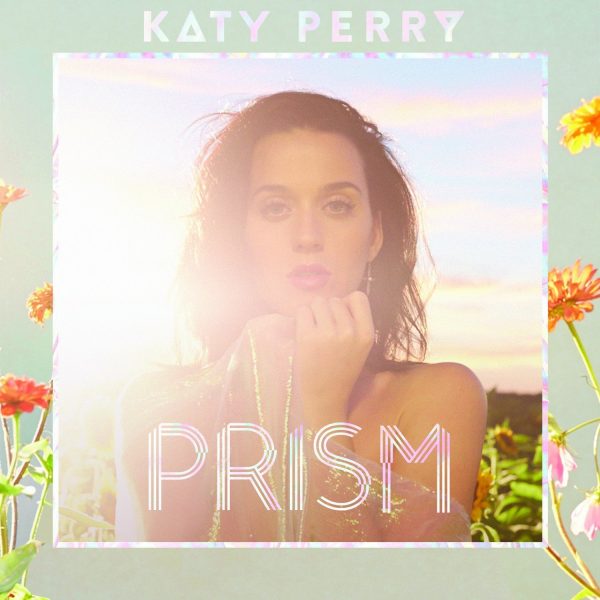 Passano 3 anni in cui sono successe molte cose nella vita di Katy, prima fra tutte il divorzio da Russel Brand che la devastò completamente tant'è che il terzo album doveva riflettere questo sentimento ed essere più 'dark'. I piani cambiarono quando superò quel brutto momento grazie anche a un nuovo amore, John Mayer.
"Prism", quindi, riflette queste due 'anime' rendendolo l'album più personale e intimo della cantante.
Ancora una volta, Katy si avvale dei produttori di fiducia Max Martin e Dr Luke, Stargate e Greg Wells a cui si aggiungono produttori nuovi come Bloodshy e Greg Kurstin. I testi sono belli, anche se alcuni hanno tanti clichè e non si riesce a sentire la mano di Katy avendo co-scritte con tante persone, ma in generale sono meglio rispetto a quelli di Teenage Dream. L'album è composto da 16 canzoni tutte co-scritte con i produttori sopracitati con l'aggiunta delle songwriter Bonnie Mckee e Sia in alcune tracce.
Come già accennato sopra, l'album affronta la tematica del suo divorzio e del momento successivo ad esso in canzoni in:" Ghost", " By The Grace Of God" in cui la cantante parla del momento più buio, quando voleva suicidarsi; "It Takes Two" in cui riflette sul perché la relazione sia finita male, "Love Me" in cui canta di come voleva che lui l'amasse nel modo in cui avrebbe voluto e "Choose Your Battles" che parla invece di smettere di litigare e avere un po' di pace.
Poi troviamo canzoni cheparlano della trovata felicità grazie a un nuovo amore in " Spiritual", "Double Rainbow", "Legendery Lovers", "Walking On Air", altre che parlano di un amore immaginario come " Birthday" e " Dark Horse" e infine " Unconditionally" che la cantante ha scritto dopo il suo viaggio con l'UNICEF, volendo creare un inno all'amore che sia per il proprio partener, amici o figli.
Ancora una volta, troviamo tante tracce che parlano d'altro, principalmente sono self empowerment : " Roar" che parla di ritrovare fiducia in se stessi, "This Moment" invece parla di vivere il presente. Non mancano le classiche canzoni allegre da party simili alle tracce di Teenage Dream: " International Smile" ispirata a uno dei suoi miti Mia Moretti e "This Is How We Do" che parla delle uscite con i suoi amici.
A livello di sound, il disco non è tanto diverso da Teenage Dream, ma è sicuramente più curato, con sonorità meno banali, più ricercate e adatte al tipo di testo a cui si prestano, cosa che è avvenuta raramente con il precedente lavoro. Prendiamo come esempio "Double Rainbow" e "Spiritual": il loro sound è molto celestiale, paradisiaco proprio coerente con il messaggio di amore mistico che le caratterizzano.
Si ritornano usare anche gli strumenti: troviamo il piano in "By The Grace Of God", "Spiritual","Love Me" la chitarra in "Roar" e "Legendary Lovers", in cui sono presenti anche elementi di musica tribale. L'altra traccia sperimentale e diversa da qualsiasi cosa che Katy abbia rilasciato è " Dark Horse" dal genere trap-pop. Comunque le sonorità dance-pop del precedente non si abbandonano completamente, li sentiamo in chiave disco anni 70-80 in 'Birthday " e "Walking On Air".
In questo disco, la voce di Katy viene valorizzata molto di più riuscendo a utilizzare molte sfumature della suo timbro e soprattutto si sente più coinvolta emotivamente nelle interpretazioni. Prism è un salto in avanti rispetto a Teenage Dream, un disco che era tutto fumo e niente arrosto, in questo almeno anche se ci sono tracce pop banali, ce ne sono molte di più in cui si sente la vera anima di Katy come in One Of The Boys.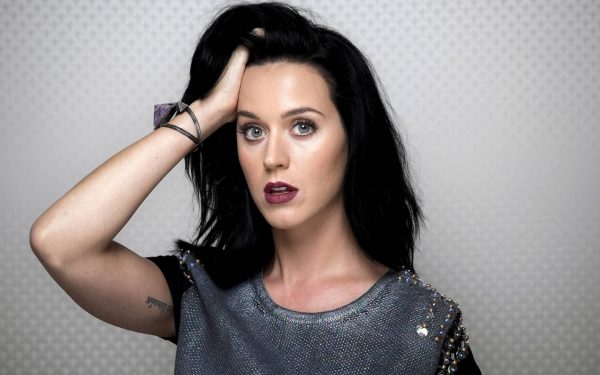 Concludiamo come sempre il post con un sondaggio: