Katy Perry smentisce su twitter il presunto flirt con Ryan Philippe!
Dopo la fine della storia d'amore con Orlando Bloom Katy Perry è ancora single! Niente flirt in corso con l'attore Ryan Philippe. La smentita arriva in maniera esilarante…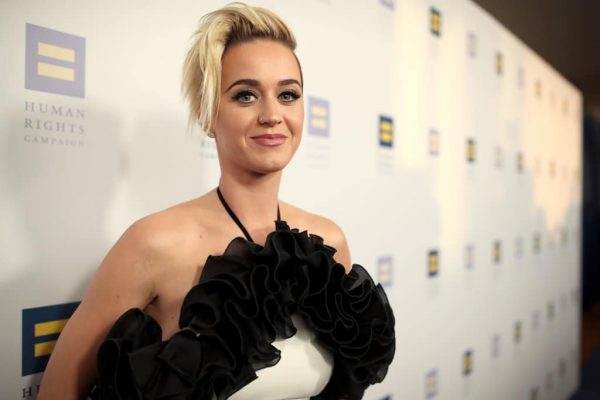 Mentre i fans sono in attesa di avere notizie concrete a proposito del successore di Chained To The Rhythm, Katy Perry si è resa protagonista di un divertente siparietto su twitter assieme all'attore, nonché ex marito di Reese Witherspoon, Ryan Philippe, etichettato da tutti i tabloid come presunto nuovo interesse amoroso della popstar.
A quanto pare la cantante non ha ancora riempito il vuoto lasciato da Orlando Bloom, con il quale ricordiamo ha rotto a febbraio, o quanto meno il bel pirata non è stato sostituito dal biondo collega, celebre per la sua partecipazione nel film Flags of Our Fathers, diretto da Clint Eastwood.
Il primo a prender parola per smentire i rumors che circolano da giorni nei giornali americani è stato proprio Philippe, che su twitter ha esplicitamente annunciato di non aver nulla a che fare con la Perry:
I AM NOT DATING KATY PERRY. BARELY KNOW HER. PLEASE STOP FLYING HELICOPTERS OVER MY HOUSE. SHE IS NOT HERE.

thx

— Dr. Philz (@RyanPhillippe) 10 aprile 2017
"Non sto uscendo con Katy Perry. A malapena la conosco. Per piacere smettetela di sorvolare casa mia con gli elicotteri. Lei non è qui"
@Jhoff10 don't mind "people" thinking that. don't want low flying pervs hovering periodically.

— Dr. Philz (@RyanPhillippe) 10 aprile 2017
"Non mi importa se le persone lo pensano. Non voglio degli impiccioni che volano a bassa quota attorno a casa mia continuamente"
La smentita scocciata è arrivata agli occhi dell'altra parte di causa, Katy, che con la sua solita immancabile ironia ha così risposto all'attore:
Hi, nice to meet you, sorry bout that @RyanPhillippe carry on, lol.

— Katy Perry (@katyperry) 10 aprile 2017
"Ciao, piacere di conoscerti. Mi dispiace per tutto ciò. Tieni duro, LOL"
Se seguite la star sui social, avrete sicuramente notato il suo ultimo "colpo di testa", ovvero il nuovo drastico taglio di capelli. Uno shock per molti fans vederla con i capelli così corti. A noi sinceramente piaceva molto di più con il look "alla Miley", quest'ultimo non sarà un azzardo esagerato? Voi come la preferite?