Katy Perry: "L'album potrebbe uscire la settimana prossima!" (INFO Tracklist e collaborazioni)
Aggiornamento
In una nuova livestream, Katy Perry ha suggerito che il suo quarto studio album potrebbe uscire tra una settimana, nonostante il flop nelle classifiche di "Bon Appétit", ed inoltre ha detto che nel progetto saranno contenute 15 tracce, e ci sarà da scoprire qualche collaborazione tutta al femminile!
---
Intervistata da EW Katy Perry ha snocciolato dettagli sul suo quarto album in studio, ancora privo di un titolo, anticipato dai due singoli "Chained To The Rhythm" e "Bon Appétit".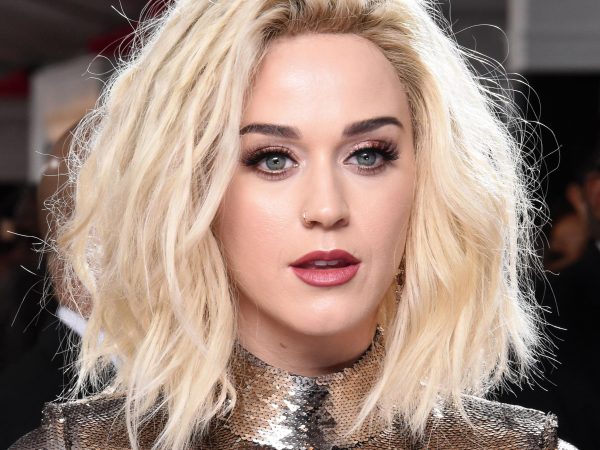 Nonostante l'insuccesso di "Bon Appétit" e i risultati tiepidi di "Chained To The Rhythm" non lascino presagire il meglio per la nuova era discografica di Katy Perry, il nuovo album è pronto e rappresenta una svolta personale per l'artista.
Il disco non ha ancora una data di rilascio, nè tanto meno un titolo confermato (sebbene numerosi siano gli indizi che portano a credere che il titolo del progetto potrebbe essere "Witness", clicca QUI per saperne di più.), nonostante ciò Katy ha rivelato importanti dettagli sullo stesso in esclusiva per EW.
Il disco conterrà 15 tracce tra cui, oltre i sopracitati singoli, anche due titoli nuovi di zecca quali "Better Than Me", una canzone ispirata all'insuccesso politico di Hillary Clinton, di cui Katy è fiera sostenitrice, e "Swish Swish", una canzone dai suoni pop-dance che la cantante californiana ha definito "divertente".
E' divertente, dance, buio e luce. E' tutte queste cose. E' definitivamente un cambiamento".
Queste sono le testuali parole che Katy ha speso per descrivere da un punto di vista musicale il suo nuovo progetto. L'intervista è stata però più incentrata sui contenuti, sulla sostanza, piuttosto che sulla forma.
Parla di me. E' un disco che da forza. Non c'è una sola cosa che faccia riferimento a qualcun'altro".
Ha aggiunto Katy, rispondendo alla domanda in cui le viene chiesto se nella tracklist abbia trovato spazio una qualunque traccia che potesse essere una risposta a Taylor Swift e alla sua #1 Hit "Bad Blood" che, come tutti sanno, pare proprio fosse dedicata alla collega alimentando e confermando le voci di una acerrima rivalità.
Questo disco riguarda me affinché io possa essere vista e sentita e perché anche io possa sentire chiunque altro. Anzi, non riguarda nemmeno me! Riguarda tutto quello che ho visto la fuori e che ho dovuto memorizzare".
Ha poi specificato, proseguendo affermando:
Ho compiuto 30 anni! Ho costruito Katy Perry è lei era tanto divertente. E sono ancora Katy Perry, e la amo. Ma io sono anche Kathryne Hudson e penso che questo si stia palesando nel mentre accetto ciò che veramente sono.
Si preannuncia quindi il disco della "maturità" e della consapevolezza per Katy. Dalle parole della cantante di "Dark Horse" si evince che pur non avendo abbandonato l'aspetto divertente e spensierato della musica essa sia diventata anche il mezzo in cui voglia esprimere se stessa ed il nuovo equilibrio raggiunto in anni di piccole grandi conquiste e traguardi personali.
"Chained To The Rhythm" e "Bon Appétit" possono allora essere considerati esempi di questa dualità. Da un lato il primo singolo, rilasciato Febbraio, in cui Katy utlizza una metafora per rappresentare l'incatenamento della società agli standard che ci vengono imposti dall'alto, di come l'individuo sia sempre più scomparendo e perdendo il suo valore; dall'altro il secondo singolo, quella "Bon Appétit" che tanto male sta facendo e che, a questo punto, dovrebbe essere un esempio di quella Katy "funny" che lei ha dichiarato di amare e comunque di non voler lasciare andare.
Il disco parrebbe ormai essere dietro l'angolo e non c'è ombra di dubbio che gli occhi saranno tutti puntati su Katy e su questo suo nuovo progetto, nel bene o nel male. Viste le premesse non possiamo certo aspettarci un successo come i lavori precedenti anche se, si sa, il mondo dell'industria musicale è imprevedibile. Attendiamo l'annuncio di una release date ufficiale e di poter quindi sentire cosa Katy ha "cucinato" in studio per tutti noi in questi ultimi anni.