Katy Perry e Orlando Bloom di nuovo insieme!
Proprio nel giorno di San Valentino arriva la notizia del riavvicinamento tra Orlando Bloom e Katy Perry, divisi dallo scorso inverno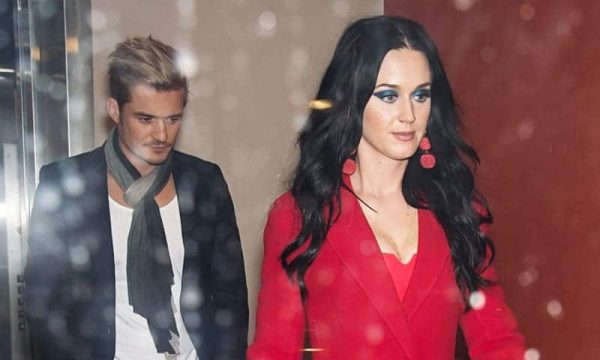 A quanto pare è ri-sbocciato l'amore tra Katy Perry e l'attore Orlando Bloom, insieme per circa un anno da inizio 2016 ai primi mesi del 2017. Tra le coppie più belle e chiacchierate dello showbiz, i due si erano presi una pausa lo scorso marzo, rimanendo in buoni rapporti.
Oggi però, ad 11 mesi di distanza da quello che sembrava oramai un addio definitivo, arrivano sempre più conferme del loro ritorno di fiamma. Ad essere sicuro dello scoop è il giornale The Sun, che dà già la notizia per ufficiale.
Gli indizi in effetti si stavano facendo sempre più numerosi di settimana in settimana. Prima una vacanza alle Maldive i primi di gennaio, poi vari messaggi e dettagli social che lasciavano dedurre ci fosse qualcosa di più che semplice amicizia tra ex:
Esse momento é nosso!! Katy Perry foi vista recentemente com Orlando Bloom! pic.twitter.com/6p2HRgA56S

— Portal Katy Perry (@portalkatyperry) 4 gennaio 2018
Katy liked and posted a comment on Orlando's instagram post. pic.twitter.com/H3fbz23rrx

— Katy&Bloom Updates (@KabloomUpdates) 10 gennaio 2018
Katy liked and left this comment on Orlando's post. 😅 pic.twitter.com/XmyqtU0KdQ

— Katy&Bloom Updates (@KabloomUpdates) 1 febbraio 2018
Katy's instagram story last night, wearing the customized onesie that was Orlando's bday party theme last year! (Thanks @emibonafede20 😘) pic.twitter.com/mudn2kj7BJ

— Katy&Bloom Updates (@KabloomUpdates) 3 febbraio 2018
La fonte del The Sun parla chiaro, Katy e Orlando sono ufficialmente una coppia:
"Sono tornati insieme. Katy vuole far funzionare le cose questa volta. Ha provato, ma non riesce a dimenticarsi di lui, ci tiene troppo. Questa volta stanno tenendo un basso profilo, ma sono tornati insieme".
Una bella notizia per i fans della coppia e specialmente per Katy Perry, che ha quindi ritrovato la felicità accanto a Bloom dopo l'annata complicata appena passata. Speriamo che questa volta le cose tra loro funzionino per davvero.