Katy Perry: versione vinile speciale di Witness con l'inedito "La Vie"
In arrivo un vinile edizione limitata di Witness. Solo 2.000 copie disponibili per questo nuovo pezzo che i fans di Katy Perry non possono farsi sfuggire…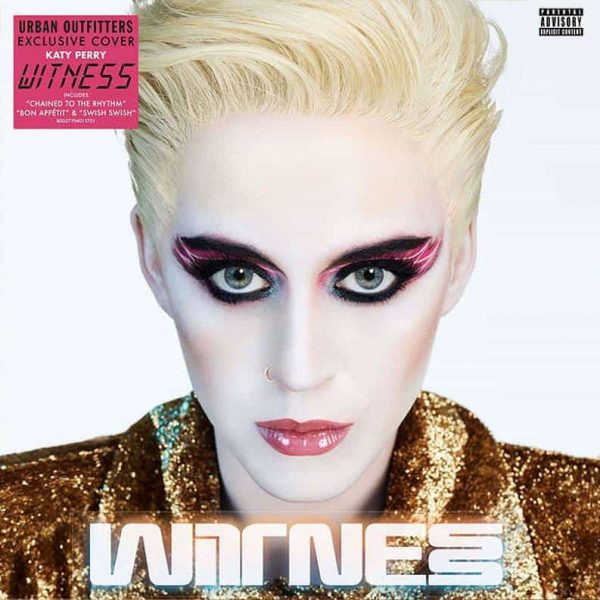 Katy Perry non si ferma mai! Mentre si sta preparando per la grande serata dei VMAs, dove quest'anno la vedremo nelle vesti di presentatrice, la popstar continua a promuovere la sua ultima fatica discografica, Witness. 
Ultima novità riguarda una ri-edizione in vinile del disco, nata dalla partnership con Urban Outfitters, marchio d'abbigliamento americano con sede a Filadelfia. La cosa che più interesserà i fans, però, non è tanto il vinile in sé, seppur con una cover inedita, quanto la probabile presenza di una traccia presumibilmente nuova di zecca, intitolata La Vie.
Va detto che tale informazione non è ancora sicura al 100%, anche se il brano risulta nella tracklist del pre-order in molti mercati, come ad esempio quello brasiliano (store Saraiva). Per sapere con certezza se si tratta effettivamente di un inedito e, anzi, se davvero sarà compreso all'interno del vinile, dovremo attendere la pubblicazione di quest'ultimo, che verrà distribuito in sole 2.000 copie, dunque un pezzo da collezione, imperdibile per i KatyCats.
"La Vie" was listed on the pre-order in Amazon UK and the brazilian store Saraiva, back in May. And it turned out to be nothing.

— reginsider (@reginsider) 31 luglio 2017
"La Vie" is most likely a song that Katy scrapped and replaced with "Hey Hey Hey" or "Roulette".

— reginsider (@reginsider) 31 luglio 2017
29 settembre 2017 la release date ufficiale, cliccate QUI se desiderate pre-ordinare l'album.