Kesha DISASTROSA: terribile in "Till The World Ends" di Britney (VIDEO)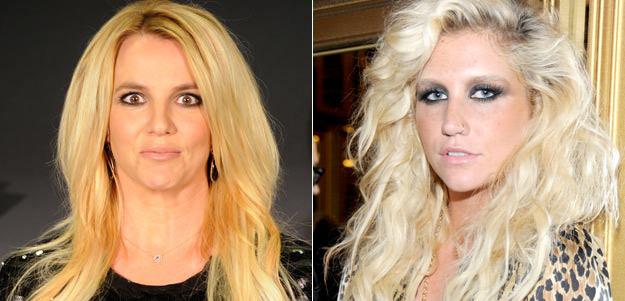 Come vi avevamo annunciato tempo fa, la cantante Kesha avrebbe tenuto durante l'estate una serie di spettacoli a Las Vegas, una vera e propria mini Residency, in cui potersi tornare ad esibire nell'attesa di un nuovo progetto discografico, che ovviamente uscirà sempre sotto la Sony, dal momento che Kesha non è riuscita ad ottenere lo scioglimento del proprio contratto discografico, in seguito alle accuse di violenza mosse nei confronti del producer Dr. Luke (accuse che peraltro sono state ritirate dalla popstar negli ultimi giorni, scopri di più QUI).
Ebbene, la cantante per quanto molti suoi fan vogliano tesserne le lodi spesso più del dovuto, non è mai stata un asso nelle esecuzioni live. Alcune le sono indubbiamente venute meglio, ma non si è mai distinta da questo punto di vista, e purtroppo alcune sono state davvero terribili. Kesha è senza dubbio stata un personaggio forte durante il periodo della dance in cui dominava Lady Gaga, ed in effetti Kesha è stata un po' una Gaga svociata, pensiamo alla sua grande hit "Tik Tok", completamente infarcita di autotune (così come sue molte altre canzoni).
[LEGGI ANCHE "KESHA, TANTO RUMORE PER UNA CANTANTE INCAPACE?"]
Kesha è anche una songwriter, ed ha scritto per altri interpreti, tra cui la nota popstar Britney Spears, alla quale ha donato il pezzo "Till The World Ends.
Al di là di quanto accaduto con Dr. Luke, che noi non possiamo sapere se veritiero oppure no, abbiamo sempre condannato l'atteggiamento dei media e di molti utenti sui social di schierarsi a prescindere dalla parte di Kesha e senza alcuna prova in mano, solo perchè donna, inoltre ci sembra alquanto discutibile che sulla scia di un'emotività legata ad un fatto che con la musica avrebbe ben poco a che vedere, la si dipinga come una sorta di artista di chissà quale livello. La violenza sessuale è un fatto gravissimo, ma scindiamo le cose.
Tutti i nodi vengono al pettine, e performance come quelle che trovate nel video sotto, dimostrano ancora una volta quanto molte delle popstar attuali siano purtroppo molto deboli a livello vocale, ciò che dovrebbe contare in primis per chi intraprende questo mestiere. Molti potrebbero pensare "almeno lei l'ha cantata, Britney non la canta",  io però devo dire che per il mio punto di vista, preferirei un playback o pre-rec ad un live fatto malissimo. Questo non è cantare.
Ecco il video, che ne dite?
Kesha singing 'Till The World Ends' in a concert last night! pic.twitter.com/GeDckZVn6E

— #GLORY (@FiebreBritney) 13 agosto 2016