Khalid incavolato con un fan che gli ha palpato il sedere!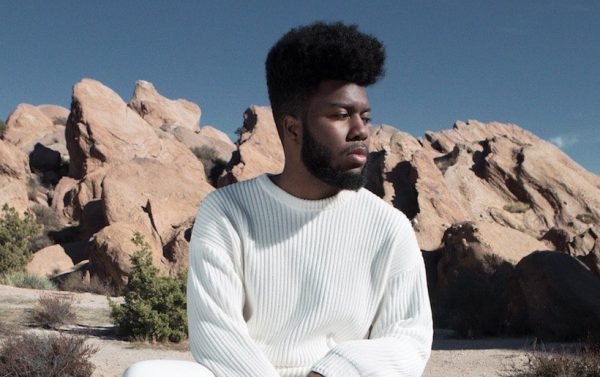 Alcuni fans, se così si possono chiamare, non sono proprio in grado di rimanere entro i limiti della decenza. Ultimo malcapitato che ha dovuto subire il fanatismo di certi elementi è la giovane stella dell'R&B Khalid, anche ieri protagonista di un'ottima performance agli AMAs.
Mentre Hollywood è ancora nel bel mezzo della burrasca esplosa a causa dello scandalo-Weinstein, anche Khalid oggi ha voluto denunciare uno spiacevolissimo gesto subito per mano di un/a fan, che gli ha palpato il sedere approfittando della disponibilità dell'artista, che si era fermato un attimo per interagire con un gruppetto di seguaci.
Il ragazzo ha scelto di raccontare l'episodio su twitter, mostrando una comprensibile rabbia e condannando a gran voce l'azione di questa persona.
lol I go to talk to a fan and she grabs my ass, how fuckin old are we???

— Khalid (@thegreatkhalid) 20 novembre 2017
I love interacting and talking to fans but I also love respecting others so don't disrespect me when I'm being nice

— Khalid (@thegreatkhalid) 20 novembre 2017
Agli utenti che gli hanno domandato come ha reagito alla molestia, Khalid ha risposto che se n'è immediatamente andato, ignorandolo per evitare di fare scenate d'ira in pubblico:
yeah I ignored it bc I don't like showing anger in front of anyone https://t.co/ww6lg3Jtrg

— Khalid (@thegreatkhalid) 20 novembre 2017
sexual assault/harassment happens on both ends and you're right. It's unacceptable https://t.co/zkqRi3j3De

— Khalid (@thegreatkhalid) 20 novembre 2017
Qualsiasi tipo di molestia è assolutamente inaccettabile, senza distinzione tra gravità e sesso di chi la subisce. Perché la gente non riesce a rimanere entro i limiti?