Kylie Minogue – This Wheel's on Fire | nuovo singolo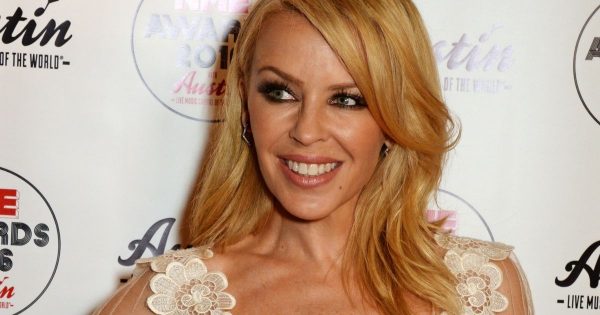 Nuova canzone ufficiale per la dea del pop australiano Kylie Minogue. L'artista manca da un po' di tempo sulle scene musicali, e non è da escludere che fra la fine di quest'anno e l'inizio del prossimo possa iniziare a promuovere una nuova Era discografica, tuttavia questo non è ancora avvenuto. Il nuovo brano rilasciato infatti dall'artista è nulla di più che il singolo estratta dalla soundtrack di una nuova commedia intitolata "Absolutely Perfect", la quale sarà distribuita a breve in tutti i cinema.
La canzone si intitola "This Wheel's on Fire" ed è una composizione pop sbarazzina ed orecchiabile, perfetta per fare da supporto musicale ad un lavoro cinematografico creato con lo scopo di far ridere o comunque divertire il suo pubblico. Genuino e scanzonato, il brano risulta assolutamente perfetto per la vocalità di Kylie, che con il suo timbro fatato riesce ad esaltare al meglio la produzione. Come alcuni di voi avranno intuito, non si tratta di un inedito ma di una cover del grande classico cantato anche da Bob Dylan.
Il ritmo è semplice, nulla di particolarmente elaborato, ed il livello qualitativo è sicuramente inferiore a quello dei grandi classici di questa donna, ma trattandosi di un semplice brano da soundtrack sul quale non crediamo si voglia puntare più di tanto può sicuramente andare bene, e servirà quantomeno a porgere qualcosa in tavola ai fan di Kylie prima dell'arrivo di un nuovo album vero e proprio.
In attesa di scoprire se questa traccia avrà o meno un video, voi che ne pensate? Troppo debole per poter avere lo stesso successo delle recenti hit da sountrack di Timberlake e Pink oppure ha le carte in regola per farsi notare?
Testo
If your memory serves you well
We're going to meet again and wait
So I'm going to unpack all my things
And sit before it gets too late
No man alive will come to you
With another tale to tell
And you know that we shall meet again
If your memory serves you well
This wheel's on fire, rolling down the road
Best notify my next of kin
This wheel shall explode!
If your memory serves you well, I was going to confiscate your lace
And wrap it up in a sailor's knot and hide it in your case
If I knew for sure that it was yours, and it was oh so hard to tell
And you know that we shall meet again if your memory serves you well
If your memory serves you well, you'll remember that you're the one
Who called on them to call on me to get you your favours done
And after every plan had failed and there was nothing more to tell
And you know that we shall meet again if your memory serves you well