Lady Gaga canta con una Spice Girl e rivela se LG5 ospiterà Florence Welch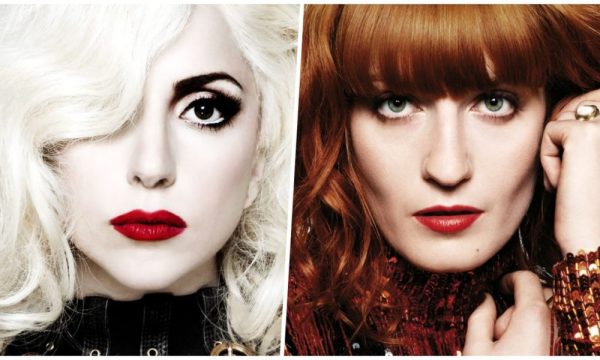 Giornate di grandissime novità per i fan di Lady Gaga! La famosa cantautrice statunitense ha finalmente dato il via alla sua quinta Era discografica e al suo grande ritorno alla musica Pop con il rilascio del brano Perfect Illusion (che puoi ascoltare QUI), uscito alcune ore fa e in brevissimo tempo balzato alla numero 1 delle classifiche iTunes dei singoli in ben 70 Paesi in tutto il mondo (tra cui anche l'Italia). Mentre il pubblico nella giornata di oggi ha avuto modo di ascoltare il nuovo singolo e di cominciare a tirare le somme sul primo estratto da LG5, la Germanotta è stata invece impegnata sul fronte promozionale, rilasciando in un'intervista per BBC Radio 1 alcune piccole anticipazioni del suo nuovo lavoro discografico.
Nonostante ancora pochissime siano le rivelazioni sul quinto album in studio, Gaga ha deciso finalmente di confermare uno dei duetti più chiacchierati degli ultimi tempi e che sembrava ormai nell'aria per via di alcuni indizi rivelatori: quello con Florence Welch, la nota voce del gruppo Indie Florence + The Machine (scopri QUI quali erano stati gli indizi rivelatori).  Da sempre grande ammiratrice dei lavori della cantante di Shake It Out, Lady Gaga ha dichiarato sulla loro collaborazione:
C'è un duetto dell'album che credo vi lascerà sorpresi. È un duetto tra me e Florence Welch. […] Avevo iniziato a lavorare su un'idea per una canzone che volevo fare con una ragazza. Quando la sentirete, capirete il perché… Ho pensato: 'Con chi vorrei cantare questa canzone?'. Per me lei è – se non la migliore – una delle migliori voci al mondo. È un'artista incredibile
La popstar ha poi parlato anche del nuovo singolo Perfect Illusion, affermando:
Per me è molto speciale anche a livello personale… stamattina con Mark e BloodPop ci siamo chiamati su Facetime e non smettevamo di urlare. È la nostra bambina!
Durante la sua intervista, però, Lady Gaga ha anche regalato al pubblico delle rete un video in cui le grandi forze del Pop di ieri e di oggi si sono unite per un momento. Infatti, la popstar statunitense ha incontrato l'ex-Spice Girl Emma Bunton (dal 1996 ad oggi ancora ricordata come Baby Spice) e ha registato con lei una breve clip in cui le due cantano la celebre hit 2 Become 1, una delle hit più celebri delle Spice Girls. Ecco qui il video del loro piccolo duetto.
Gaga singing The Spice Girls with Emma Bunton #PERFECTILLUSION pic.twitter.com/7OjsXJkbQf

— Luke (@HausOfLukee) September 9, 2016
Cosa ne pensate di questa notizia?