Le migliori canzoni del 2015: top 10 personale (Umberto)
Con il 2016 ormai alle porte, è arrivato il momento di tirare definitivamente le somme del 2015 in musica. Non è stato sicuramente uno degli anni migliori, anzi, tuttavia con tutti i suoi difetti questa annata ha portato con sé sicuramente anche della musica a dir poco ottima, ed in questo articolo ho deciso di riunire quelli che secondo me sono stati i singoli migliori di quest'anno.
Questo post non comprenderà brani che non sono stati estratti come singoli, in quanto non ricordando a memoria tutte le tracce di tutti gli album rilasciati quest'anno potrei non inserire del materiale meritevole per errore. Ho deciso inoltre di inserire brani interpretati da artisti diversi, senza citare più volte uno stesso cantante anche nei casi in cui questi mi ha colpito fortemente con più di una canzone.
Detto ciò, è ovvio che questa chart si basa solo ed esclusivamente sul mio gusto personale. Non si tratta di una verità assoluta, ma di un parere di un comune fruitore di musica. Non mi aspetto che tutti sarete d'accordo con le mie scelte, per cui vi invito a comunicarci la vostra top 10 personale attraverso i commenti.
La decima posizione va ad un brano che non ha ottenuto per niente successo a livello commerciale, ma che mi ha accompagnato nei momenti più difficili dell'anno, aiutandomi con i suoi malinconici versi a capire quali erano i litigi da risolvere e quali quelli che non costituivano un male. Sto parlando di "Body Talk", singolo rilasciato dalla cantante britannica Foxes come apripista per la "Al I Need" Era.
Il brano è una up tempo synthpop molto energica ma che non nasconde neanche nella produzione il suo essere introspettiva ed evocativa, una caratteristica a cui la musica di Foxes del resto ci ha già abituato in passato ma che qui raggiunge dei risultati inaspettati grazie ad una produzione davvero ben fatta. L'effetto ottenuto fa sembrare quasi che la musica parli all'ascoltatore, riuscendo a comunicare con lui indipendentemente dal testo.
Questo particolare sound crea un'atmosfera perfetta per introdurre il rema narrato: l'artista ci parla di quella che potrebbe essere una normale reazione ad un brutto litigio, magari con un ex fidanzato. In una prima fase si desidera che tutto torni come prima, ma poi si capisce di aver preso la giusta decisione, e si cerca di superare il dolore basando tutto su questa convinzione. Si tratta di emozioni che un po' tutti conosciamo, e che chiunque può rendere proprie.
L'interpretazione vocale dell'artista costituisce la vera ciliegina su questa torta: con il suo bellissimo strumento, Foxes riesce a farci arrivare quel misto tra malinconia e decisione che accompagna chiunque si ritrovi nella situazione narrata, un risultato non da poco che crea una connessione davvero intima tra l'artista e l'ascoltatore. Da notare come la dolcezza del suo timbro faciliti di molto questo risultato, rendendole il lavoro meno oneroso ed il risultato ancora più credibile.
La nona canzone è invece il singolo che ha confermato a tutti il grande talento di quella che si è rivelata la newbie migliore di questa annata. Con "Shoul've Been Us", Tori ha creato una delle "canzoni d'amore finito" più belle e potenti di questa annata, una bomba d'energia che ti invade da tutte le parti penetrando la tua mente con concetti che anche questa volta ciascun ascoltatore può fare propri, concetti che l'interprete canta con una determinazione davvero incredibile.
Il brano è una grintosissima mid tempo pop'b caratterizzata da una produzione molto incisiva e particolare, dal sound evocativo che si imprime facilmente nella memoria dall'ascoltatore grazie sia ai particolari suoni di batteria e piano elettronici che vengono fatti ascoltare nelle strofe e nel pre ritornello che ad un hook riuscitissimo. L'hook una seconda voce eseguita dalla stessa Tori che canta su un registro più alto proponendo a ritmo regolare dei brevi vocalizzi, e l'espediente riesce a catturare tutta l'attenzione dell'ascoltatore.
A livello testuale, Tori esprime una dedica ad un ex fidanzato con cui ha portato avanti una storia d'amore così intensa da mancarle nonostante il finale non sia stato per nulla lieto. La cantante rimpiange ciò che ha perso, rimpiange quello che nel profondo considera ancora il SUO uomo, e si chiede cosa avrebbero potuto essere lei e lui se le cose fossero andate diversamente. Anche questa è una fase che tutti abbiamo sperimentato in seguito ad una storia d'amore finita male, ed è per questo che la canzone riesce a colpirci così nel profondo.
Non meno notevole è l'interpretazione vocale: Tori nella sua voce mescola la disperazione alla grinta, la nostalgia alla rabbia, e tutto ciò genera un mix esplosivo che, unito alla solidità del suo timbro ed alla sua estensione vocale, riesce a colpirci davvero molto. Nonostante sia al suo primo anno di carriera, Tori sa rendere questa traccia espressiva così come avrebbe fatto una superstar navigata, e questo ci fa sperare grandi cose per il suo futuro.
In ottava posizione ho deciso di inserire una delle ballad più intime ed introspettive di quest'anno, un brano che ha riportato in scena una cantante che mancava da troppo tempo e ci ha fatto riassaporare il suo bellissimo strumento vocale e le sue doti interpretative. Il brano di cui sto parlando è "Say Love", meravigliosa ballad in cui JoJo ci fa assaporare tutta la maturità della sua voce, riuscendo a generare un connubio inscindibile tra produzione ed esecuzione vocale che quasi stravolge e sconvolge l'ascoltatore.
Il brano è una power ballad pop davvero di ottima fattura, un biglietto da visita perfetto per qualcuno che vuole riconquistare lo showbiz solo con il proprio talento e la propria anima. La traccia parte con una produzione minimal, appena percettibile, ma non appena la cantante inizia a condirsi di archi, piano e batterie, il tutto per una corposità della base che si accresce man mano che l'interpretazione di JoJo si fa più incisiva, man mano che l'artista si spinge verso note più alte.
Il testo parla di una relazione amorosa con un lui che non riesce ad esprimere appieno i suoi sentimenti. Quest'uomo riesce a dire a JoJo che è perfetta, che è attraente, ma non riesce a chiamarla "amore". Per questo l'artista percepisce una distanza fra di loro, si sente come se la loro storia non fosse completamente vera, e si strugge affinché questo ostacolo possa essere abbattuto. L'artista si dispera ed esprime dunque tutto il proprio rammarico, anche qui cantando versi che raccontano di un'esperienza che può essere simile a quelle che ciascuno di noi ha vissuto: a chi non è mai capitato di desiderare invano che qualcuno gli dicesse "ti amo"?
Trovandosi davanti ad una traccia del genere, JoJo riesce a sfruttarne in tutto e per tutto le potenzialità grazie ad una performance vocale particolarmente corposa, un'esecuzione che sa sfruttare appieno tutti i suoi registri vocali per arrivare al cuore dell'ascoltatore. Questa canzone riesce ad emozionare nel profondo l'ascoltatore, toccando tutti i suoi sentimenti e scatenando in lui un infinito insieme di ricordi. Solo un'interprete dal talento magistrale può arrivare a tanto. Grande JoJo.
La settima posizione va ad una delle up tempo più grintose di questa annata, decisamente affine alle precedenti per l'argomento trattato ma non per il sound proposto: sto parlando di "All Hands on Deck", singolo rilasciato dalla fantastica Tinashe dopo varie incomprensioni con la sua label. Si tratta di una canzone ricca di un'energia particolare, un'energia che seduce ed accarezza l'ascoltatore nelle strofe per poi entrargli dentro nel ritornello. Le ispirazioni ad artisti come Ciara e Janet Jackson si sentono forti e chiare in questa traccia, ma non ce ne dispiace per nulla.
La produzione è, insieme a quella di "2 On", la migliore del progetto: ci troviamo infatti davanti ad una fiammeggiante base indirizzata verso quel crunk'n'b che tante hit ha donato alla su citata Ciara una decina di anni fa. Il sound della traccia è davvero particolare, uno di quelli che non ti permettono di stare fermi. Questa traccia può tranquillamente essere definita come pura dinamite, ma è un candelotto la cui esplosione non si rivela certo un male per noi ascoltatori, che veniamo letteralmente pervasi dalla potenza di questa base.
Il testo, come accennavo prima, è ancora una volta la narrazione di un amore finito male, ma si potrebbe mai abbinare ad una simile base un lamento o un piagnisteo? Nemmeno per sogno! Tinashe ammette che il suo vecchio uomo le aveva tolto ogni forza, ma ora si definisce rinata, più forte ed energica che mai, ed è pronta a dimostrarlo mettendo in campo tutta la sua forza e la sua energia. Questo concetto è reso ben evidente sia nel video che nelle performance, frangenti in cui l'artista ci ha atterriti tutti con una coreografia che di sicuro non nasconde la sua prorompente sensualità.
L'interpretazione è un altro punto da cui trasuda l'anima battagliera e ribelle di questa donna. Sfrontata più che mai, la voce di Tinashe ci dipinge il ritratto di una donna sicura di sé, forte, che non ha paura di sputarci in faccia le parole che le passano per la mente. In una traccia del genere, il carisma è un elemento fondamentale: è esso, in assoluta autonomia, a rendere una canzone così energica un capolavoro o un fallimento, e Tinashe porta questo brano assolutamente verso la prima direzione.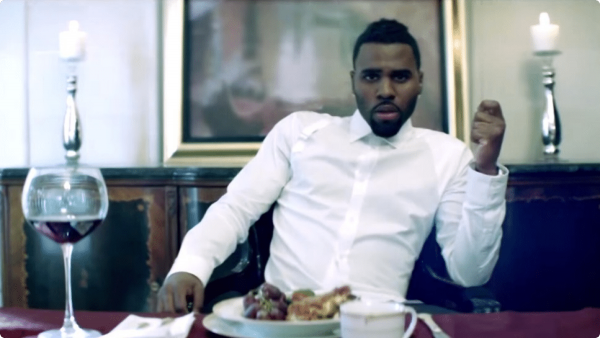 Chi è convinto che Jason Derulo faccia soltanto canzonette scala-classifiche potrebbe restare stupito ascoltando la traccia che ho inserito nella sesta posizione. Dopo aver scalato tutte le classifiche con la hit "Want to Want Me", Jason ha preferito proporci una traccia che pur essendo up beat potesse risultare più ricercata e riflessiva. Il brano di cui sto parlando è ovviamente "Cheyenne", una delle canzoni migliori nell'intera discografia del performer americano.
La canzone è un misto tra dance-pop e synthpop, ma la produzione che la caratterizza non è la classica composizione da discoteca con cui si ritrovano le canzoni appartenenti a questo connubio di generi: la base del brano è anzi raffinata, penetrante, evocativa, un qualcosa creato con lo scopo di suggestionare l'ascoltatore e di prepararlo per la storia che gli viene raccontata, accogliendolo in un mondo immaginario che risulta inquietante ed attrattivo nel contempo, uno sfondo assolutamente perfetto per tale traccia.
Il testo che compone il brano narra la storia di un classico donnaiolo che tuttavia, arrivato ad un certo punto della sua "carriera" con le donne, incontra una certa Cheyenne, unica ragazza di cui si innamora per davvero. Non essendo abituato a gestire una storia seria, l'uomo perde la sua amata per poi comunicarle come, nonostante le sue intenzioni inizialmente fossero frivole, ora lui non desideri altro che baciarla ancora. Personalmente, mi sembra di scorgere fra le righe qualche riferimento autobiografico: che la "Cheyenne" cantata sia invece Jordin Sparks? La somiglianza tra le e la donna ritratta in una foto che Jason brucia nel video ci suggerisce di si.
L'interpretazione vocale di Jason è assolutamente perfetta per l'argomento trattato: completamente calato nella parte, l'artista quasi recita esprimendo con chiarezza i sentimenti vissuti, dando a ciascuna parola la sua importanza affinché l'ascoltatore possa vivere sulla propria pelle le emozioni cantati. Nella voce di Derulo c'è la frustrazione, la rabbia che si può provare verso sé stessi nel momento in cui ci si scontra con i propri limiti, e i vari falsetti, sospiri e virtuosismi che si incontrano nel brano sono funzionali a questo. Mai nella sua carriera Derulo aveva compiuto un lavoro così magistrale.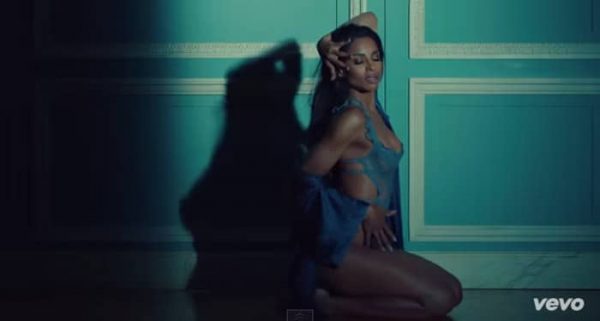 Non sempre i cantanti R&B che si cimentano col pop creano brani brutti. Non ci credete? Beh, allora per dimostrarlo chiamo in causa una vera maestra del genere, la grande Ciara, la quale conquista la quinta posizione con la traccia migliore inclusa nel suo ultimo album "Jackie": il secondo singolo "Dance Like We're Making Love". Si tratta di un brano pop, si, ma caratterizzato di quella immensa carica sensuale che solitamente troviamo nelle slow jam R&B, tipologia di brano in cui la maestria di Cici ha dato alcuni dei suoi frutti migliori.
La produzione parte da una base minimal di sottofondo, un qualcosa di appena percettibile che collabora con la voce della cantante al fine di generare un'atmosfera intima e sensuale, ma ben presto altri strumenti ed altri suoni arrivano per sovrapporsi su quegli iniziali. Questo non modifica né altera l'effetto generato dalla base nei primi secondi della canzone, ma semplicemente lo arricchisce di nuovi elementi, gli fornisce una carica, una grinta ed un'energia non indifferenti, i quali generano il terreno ideale per Cici, pronta a muoversi scaltra come una pantera ma leggiadra come una falena.
Ma la sensualità della base non è nulla se paragonata a quella del testo. In questi versi, Ciara seduce ed ammalia una controparte maschile, invitandola a ballare insieme a lei in una danza decisamente piccante. Ciara mette la sua merce più invitante in bella vista e chiede a lui di fare lo stesso, così da poter dare inizio ad una coreografia magica ed erotica, ad un ballo che somigli quanto più possibile all'atto sessuale. Ciononostante, in questi versi non c'è assolutamente nulla di volgare, e Ciara dimostra anche un'eleganza che ben pochi avrebbero saputo conservare in queste vesti.
A livello interpretativo, l'artista fa un lavoro davvero magistrale incarnando la figura di una mangiatrice di uomini decisa ma gentile, per nulla aggressiva, intenzionata ad ottenere quello che vuole ma disponibile ad offrire molto in cambio per riuscirci. L'eleganza dell'artista qui è davvero sopraffina, ed il suo registro basso l'aiuta molto in questo, sebbene anche le poche note più alte siano funzionali in questo senso e non rovinino l'atmosfera generata.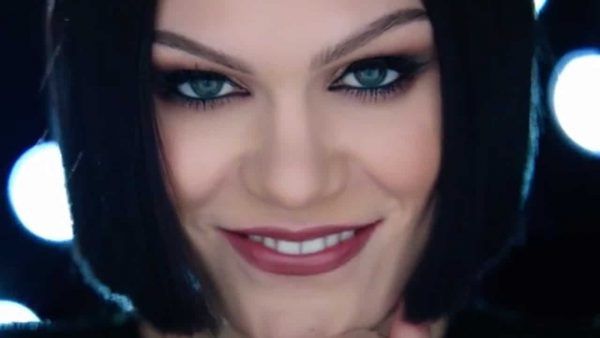 Ci addentriamo ora nella zona calda della mia classifica. In quarta posizione troviamo quella che ritengo essere la ballad pop migliore di questa annata, un brano che ci rivela un lato inedito della voce più bella tra quelle emerse negli ultimi 10 anni. L'artista di cui sto parlando è la bravissima Jessie J, donna che quest'anno ci ha emozionati tutti con "Flashlight", singolo lanciato per la promozione del film "Pitch Perfect 2" ma che ha saputo costituire un punto molto importante nella carriera di questa donna, sia per il successo ottenuto che per le caratteristiche che sto per analizzare.
In quanto a produzione, il brano inizia con un sound minimal, con un pianoforte che ci parla in maniera intima e si fa narratore per far penetrare nella nostra mente una sensazione di positività, una sorta di "allegria riflessiva" che ci fa concentrare sulle cose belle della vita e scacciare via quelle negative. Una volta che questa atmosfera è stata consolidata, ecco arrivare dei nuovi strumenti, i quali introducono un elemento nuovo: la spensieratezza, la quale va a sostituire la riflessività iniziale per perfezionare l'essenza di felicità che regna sovrana in questa traccia.
A livello testuale, il brano è una dedica piena di speranza ad una persona amata, la quale costituisce la luce che illumina quel sentiero altrimenti oscuro che noi chiamiamo vita. Jessie si affida in tutto e per tutto a questa meravigliosa figura, a questo angelo custode che la guida e la protegge, e nelle sue parole troviamo una fiducia cieca, una voglia di affidarsi completamente all'amore dell'interlocutore. Questo testo rappresenta l'essenza stessa del più puro amore, di quel sentimento che ci fa percepire la felicità più pura.
Per far arrivare all'ascoltatore tutta la bellezza dei sentimenti cantanti, Jessie mette da parte la sua grinta, i suoi virtuosismi ultra caz*uti e canta per quasi tutta la durata della canzone utilizzando il registro basso, mostrando la parte dolce della sua voce, una parte che finora non avevamo praticamente mai ascoltato. Certo, un po' del registro alto di Jessie lo troviamo anche qui, ma la cantante ne fa un uso nuovo, si dirige verso tonalità mai sperimentate, e riesce nel complesso a dar vita ad una performance vocale soft, dolce, da vera innamorata. Mi inchino davanti a cotanta magnificenza.
Sul terzo gradino del podio troviamo l'unico duetto che ho deciso di inserire in questa classifica: il fortunato e meraviglioso incontro tra le voci di Rita Ora e Chris Brown nella sensualissima "Body On Me". Il pop tendente all'R&B di Rita e l'urban sexy di Chris si sposano alla perfezione in quello che considero l'unico duetto degno di nota dell'anno. Questa canzone è un'esplosione di energia soffusa, di passione e di sentimento, qualcosa che solo dei veri interpreti ci possono donare: il connubio voce maschile/voce femminile aiuta, ma se non c'è un forte talento di base questo non sarebbe assolutamente possibile.
Il brano è una slow jam pop n b che vuole sedurre l'ascoltatore in maniera elegante, senza trasformarsi nella canzone più provocante del mondo ma riuscendo comunque a generare un'atmosfera afrodisiaca. Questo obiettivo viene raggiunto grazie all'utilizzo di suoni soffusi, eleganti, che tastano la pelle dell'ascoltatore con dolcezza per poi entrargli dentro suadenti ma decisi. In un primo momento, l'intro può risultare sconnesso dal resto, ma è proprio il contrasto di questi vocals così tribali con il corpo della canzone che fa percepire ancora meglio le sensazioni prodotte dalla traccia.
A livello testuale, il brano descrive i preliminare connessi ad un atto sessuale e poi l'atto in sé, ma non lo fa assolutamente in maniera troppo sfrontata o esplicita, anzi: i versi ci rivelano lo stretto indispensabile perché l'ascoltatori idealizzi una scena di amore fisico più vicina possibile al suo più intimo modo d'essere, alle sue pulsazioni ed al suo mondo interiore. La scena che ci viene descritta, in ogni caso, non rappresenta mero e disinteressato sesso, ma un atto che deriva dall'amore più puro, da un sentimento la cui forza è tale da rendere romantico anche l'atto fisico. E' per questo che in tali versi non abbiamo assolutamente nulla di volgare: a farla da padrone, in realtà, qui è l'amore, non la peccaminosità.
L'interpretazione dei due cantanti è ricca di sentimento, di phatos e passione: le due voci si incanalano l'una nell'altra, si fondono in una magnifica spirale di emozioni, e combaciano tra di loro riuscendo a farci percepire una coesione tale da ingannare l'ascoltatore, da fargli credere per un attimo che Chris e Rita non siano soltanto due interpreti che si ritrovano a cantare insieme, ma due veri amanti. I cantanti interpretano in maniera magistrale i loro due ruoli, ed il risultato finale è veramente molto bello.
In seconda posizione troviamo la canzone che mi ha accompagnato con più assistenza per quasi tutta la durata dell'anno, la regina de pop Madonna: l'artista è infatti riuscita a dare vita ad un vero inno per chi ha avuto a che fare con problemi di cuore: sto parlando di "Living for Love", una delle canzoni dance-pop più belle degli ultimi anni, una canzone capace di infondere un'energia pazzesca negli ascoltatori, qualcosa che non ti aspetti possa venire così bene ad una donna della sua età.
Pur essendo dance-pop, la base di "Living for Love" non vuole essere eccessiva, ma inizia con suoni minimal, una sorta di appoggio su cui poter creare un'atmosfera cupa ed energica nel contempo, un qualcosa di molto diverso da quello a cui ci hanno abituato le produzioni di questo genere venute fuori negli ultimi anni. Successivamente, la base si fa sempre più ricca e corposa ed il ritmo si vivacizza, ma questo non rovina l'atmosfera iniziale e ne accresce semmai la grinta, aspetto che finirà col prendere il sopravvento all'interno della composizione.
A livello testuale, Madonna in questo pezzo ci narra una storia d'amore finita male, ci parla di come un uomo le abbia rapito il cuore ed abbia finto di amarla per poi lasciarla da sola, per poi cacciarla via dalla sua vita. Questo in un primo momento ha rischiato di uccidere la donna, ma quando tutto sembrava perduto la pantera che c'era in lei è finalmente risorta, e così ha deciso di ricominciare contro tutto e tutti per trovare il suo vero amore. Si tratta di un messaggio bellissimo, che spinge noi tutti a non lasciarci scoraggiare dalle delusioni d'amore ed a perseverare nella ricerca della nostra VERA anima gemella. Madonna crede fermamente che l'amore esista, e con questa canzone vuole farcene rendere conto.
La performance vocale non può certo essere definita naturale: Madonna fa utilizzo di autotune, ma questo strumento non rende eccessivamente elettronica la sua voce, limitandosi a renderla perfetta per la base proposta. Quando viene usato bene, l'autotune riesce ad aggiungere un tocco di classe ai brani, a renderli più particolari, e questo è sicuramente il caso di "Living for Love", brano in cui l'interpretazione di Madonna riesce a farci comunque arrivare un'ondata di grinta e di determinazione non indifferente, al di là delle modifiche. Molto particolare la scelta di inserire una voce gospel nella traccia: questa è la vera ciliegina che trasforma questa torta in un capolavoro.
Infine, il primo posto di questa classifica non poteva non andare all'unica rappresentante del ristretto gruppo delle mie cantanti preferite che ha rilasciato un album inedito nella seconda metà dell'anno: sto ovviamente parlando di Demi Lovato, che dopo avermi fortemente deluso con "Cool for the Summer" è immediatamente ritornata nelle mie grazie sfornando il mio brano preferito del 2015: "Confident". Ci troviamo davanti ad un brano grintoso ed energico, una vera bomba che fonde il meglio della vecchia e della nuova Demi al servizio di un testo atto ad evidenziare come una persona che è stata ferita dalla vita se vuole può recuperare la forza d'animo.
La produzione del brano ci fa capire fin dal primo istante che non ci troviamo davanti ad una composizione lagnosa. La canzone inizia con lo squillare di solenni trombe, per poi addentrarsi in un sound pop-rock che ci trasmente una forza ed un'energia assolutamente assenti in tutti i singoli precedenti di Demi. Questo risultato viene raggiunto grazie ad un connubio vincente tra tamburi e trombe, strumenti che costituiranno da questo momento il per tutta la durata del brano. Molto interessante anche l'utilizzo della batteria che viene fatto nel ritornello: sembra quasi che il suono presente sia quello di uno schiocco di dita!
Mentre la base focalizza l'attenzione dell'ascoltatore e lo fomenta, a dargli ancora più energia arriva il cantato di Demi, sia per via del testo cantato che dell'interpretazione della Lovato. A livello prettamente testuale, le liriche sono volte a sottolineare il carattere dominante e deciso del protagonista del testo, il quale si racconta in prima persona cercando di atterrire l'ascoltatore, di porsi in una condizione di superiorità. Si tratta di un atteggiamento che potrebbe causare critiche, ma il ritornello riesce a stroncarle con leggerezza e sarcasmo, ripetendo con insistenza la domanda retorica "what's wrong with being confident?"
Ma è a livello interpretativo che quello che poteva apparire come un disperato attacco di boria riesce a convincere in tutto e per tutto. Demi in questa traccia è una vera leonessa, un'interprete magnifica che riesce a far trasparire grinta e determinazione dalla sua voce sfruttando appieno sia il suo registro medio che quello alto affinché siano funzionali a questo. Demi appare davvero convinta delle parole che pronuncia, riesce a convincerci che queste descrivano meticolosamente il suo carattere, ed è questo a fare la differenza ed a rendere perfetta la canzone.