Lil Wayne annuncia il ritiro dalla musica: "Ho bisogno di curarmi"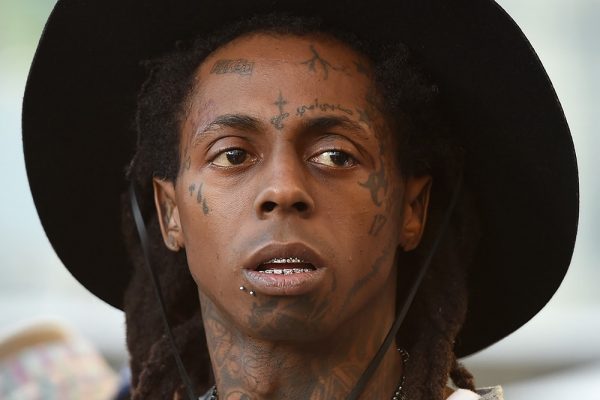 Lil Wayne è sicuramente uno dei rapper di maggior successo della storia della musica. Una carriera iniziata da giovanissimo, un bottino di 100 milioni di copie vendute in tutto il mondo, un alto numero di album di grande successo e capacità da hitmaker in grado di aggiungere moltissimo appeal alle tracce a cui partecipava come featured: queste sono le caratteristiche che hanno reso grande il suo nome ed il suo impatto nel mondo della musica, e fino a qualche anno fa lo facevano apparire assolutamente inossidabile.
Negli ultimi tempi, però, sono sorti molti problemi, primo fra tutti il litigio con il suo ex mentore Birdman con conseguente continua posticipazione di quello che dovrebbe essere il suo prossimo album, The Carter V. Ebbene, ora a rendere la situazione ancora più tesa e preoccupante per i suoi fan arriva un tweet pubblicato nei scorsi giorni dell'MC. Eccovelo di seguito:
I AM NOW DEFENSELESS AND mentally DEFEATED & I leave gracefully and thankful I luh my fanz but I'm dun

— Lil Wayne WEEZY F (@LilTunechi) September 3, 2016
ORA COME ORA SONO INDIFESO E mentalmente MALATO, vi lascio gentilmente e pieno di gratitudine, amo i miei fan ma ho dato abbastanza
Che dire, uno sfogo affidato al social network più pragmatico per definizione attraverso poche parole in slang, ma che a noi sembra molto chiaro. Speriamo solo che l'artista possa curarsi quanto prima, attualmente questa deve essere la sua unica priorità; in futuro, quando starà meglio, si potrà parlare di eventuale altra musica. Noi ovviamente speriamo non abbandoni questo mondo in maniera definitiva, ci auguriamo che quantomeno continui a partecipare come featured ed a collaborare con altri artisti: dover fare a meno di un talento come il suo non è bello, né giusto, per un amante della musica.