Little Mix: Shout Out To My Ex è un plagio? Piovono accuse dal web!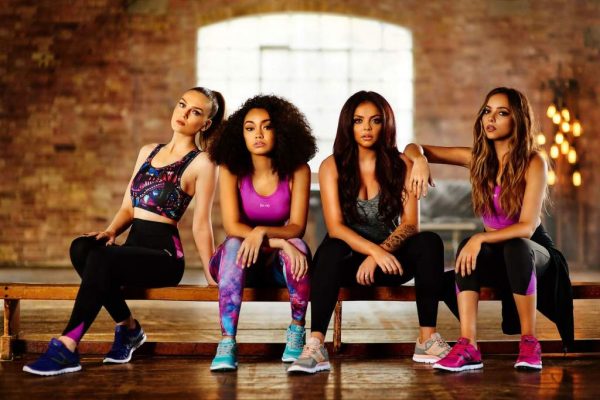 Le Little Mix sono tornate in scena domenica sera con il loro nuovo singolo "Shout Out To My Ex". Il brano è una up tempo abbastanza potente dedicata all'ex fidanzato più celebre di una delle ragazze, ossia Zayn Malik, storico ex di Perrie Edwards (QUI per ascoltare il brano e leggere il testo), e per adesso sembra ottenere risultati ottimi in UK, paese nella cui chart di iTunes primeggia incontrastato con un distacco immenso dal secondo classificato, che per giunta è un altro talento di X Factor, James Arthur, tornato anche lui da poco con un singolo molto forte (QUI per ascoltarlo).
Mentre la loro fanbase è in brodo di giuggiole per questi risultati, un'ombra si allunga però sul brano. Molte persone in giro per la rete hanno infatti accusato la girlband occidentale di maggior successo di questo decennio di aver plagiato con questo brano una hit di un'altra girlband, o meglio l'unica hit in assoluto che la girlband di cui stiamo parlando sia mai riuscita ad ottenere. Stiamo parlando di "Ugly Hearts", brano delle G.R.L che qualche anno fa ottenne risultati positivi nelle classifiche di alcuni paesi molto importanti, come Austalia e Nuova Zelanda. Potete ascoltare entrambi i brani di seguito:
Fomentate dall'intero mondo del web, anche le stesse G.R.L hanno accusato le più celebri colleghe britanniche con il seguente tweet:
— G.R.L. (@grl) October 16, 2016
Che dire, un'accusa nemmeno troppo velata da parte dell'ex quintetto, che fra l'altro attualmente sta provando a lanciare la sua carriera sotto forma di un trio. Vedremo se questa vicenda farà ancora parlare, quel che è certo è che questo porterà anche abbastanza pubblicità alla G.R.L, della serie: non tutti i mali vengono per nuocere. Voi che ne pensate? Il plagio sussiste?