Lou Pearlman, muore in carcere lo storico manager di Backstreet Boys e NSYNC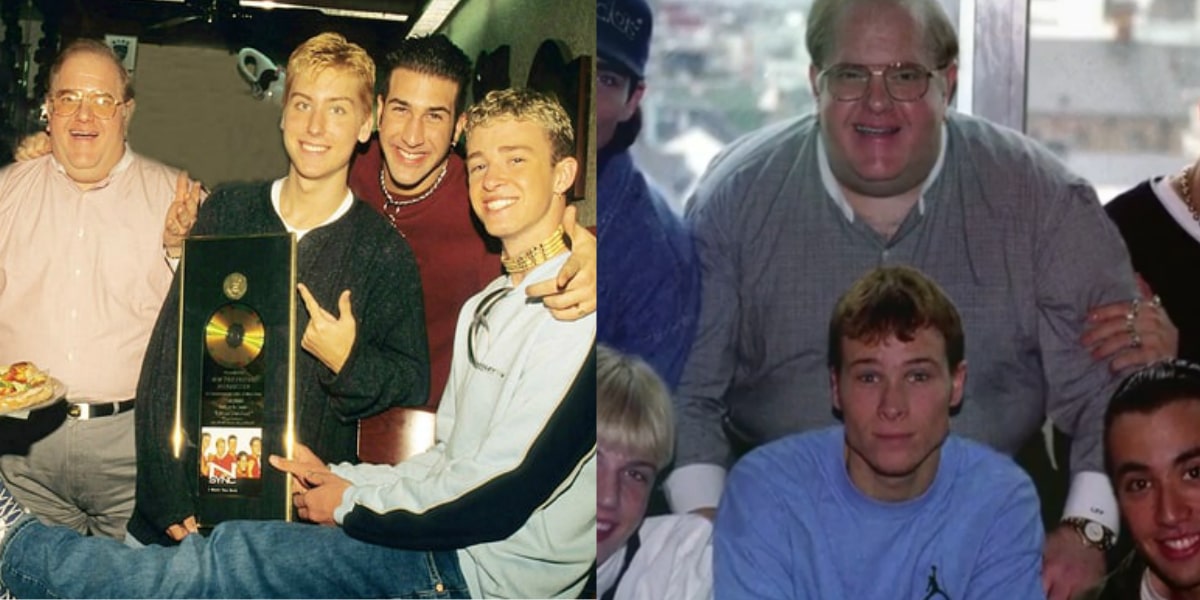 Dietro uno dei fenomeni più rilevanti a livello musicale e mediatico degli anni '90/2000, quello del Teen Pop e, in modo particolare, delle boyband, non c'era solo il produttore Max Martin, ma anche un manager che ha messo insieme e portato al successo mondiale i due gruppi più rappresentativi di quel periodo, ossia i Backstreet Boys e gli NSYNC: stiamo parlando ovviamente di Lou Pearlman. Pearlman è stato infatti il manager ad aver compreso per primo il grande potenziale dei due gruppi. Da citare anche la girlband Innosense, di cui la famosa popstar Britney Spears avrebbe dovuto far parte prima di partire con la sua carriera da solista.
Tuttavia dietro il manager, che sembrava a tutti l'uomo delle meraviglie, aleggiavano ombre davvero oscure: nessuna boyband riusciva a spiegarsi la ragione di guadagni così bassi, a fronte non solo di grandi successi in classifica e sui palchi, ma anche dei ricavi milionari che Pearlman e la sua casa discografica percepivano. Da lì cominciarono i tempi bui per il manager: tutti i gruppi che lui seguiva lo citarono in giudizio per frode e cospirazione ai loro danni, scoprendo anche dietro di lui un enorme riciclaggio di denaro sporco. Nel 2008, infine, dopo un lungo processo, Lou Pearlman venne condannato a scontare, dopo la conferma delle sue accuse, ben 25 anni di galera.
Tuttavia, come è stato confermato da alcune fonti alla rivista Billboard, Pearlman è stato trovato morto lo scorso 19 agosto nel carcere del Texas in cui stava scontando la sua pena. L'ex manager dei Backstreet Boys e degli 'NSync aveva 62 anni, ma le cause del suo decesso sono ancora sconosciute. Ecco qui l'annuncio arrivato a Billboard.
"Lou Pearlman, il produttore discografico dietro boy band quali Backstreet Boys e 'NSync, è morto in prigione, secondo una nota del Federal Bureau of Prisons. Aveva 62 anni. Una ricerca nel database dei detenuti sul nome di Pearlman mostra che è morto venerdì 19 agosto. Nessun'altra informazione era disponibile sul sito. Le fonti hanno anche confermato la morte a Billboard".
Il manager, di cui AJ McLean dei Backstreet Boys aveva parlato a Rolling Stone lo scorso febbraio paragonandolo a un padre bugiardo (che considerava lui e i suoi compagni una pura occasione di guadagno), è stato anche ricordato su Twitter da alcuni cantanti che lui ha seguito (tra i quali il membro degli 'NSync Lance Bass e Aaron Carter, fratello del più noto Nick) come pessimo uomo d'affari, ma come persona che era riuscita a scovare in loro un grande talento. Ecco qui i loro tweet dedicati a Pearlman.
Word is that #LouPearlman has passed away. He might not have been a stand up businessman , but I (cont) https://t.co/nsczUEVOOQ

— Lance Bass (@LanceBass) August 20, 2016
http://twitter.com/aaroncarter/status/767173596863012866
Mixed emotions right now, but RIP Lou Pearlman.

— Chris Kirkpatrick (@IamCKirkpatrick) August 21, 2016
Agreed…a sweet soul and a huge influence on many artists. RIP Lou Pearlman. https://t.co/pghVB97AAL

— Debbie Gibson (@DebbieGibson) August 21, 2016
Cosa ne pensate di questa notizia?