Lady Gaga: uno speaker italiano che ha ascoltato "Perfect Illusion" dice che ne pensa!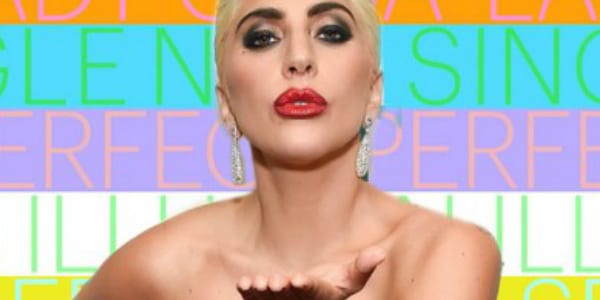 Arrivano nuove dichiarazioni che fanno salire l'hype per il grande comeback di Lady Gaga! La popstar statunitense, ad ormai 2 anni trascorsi dal suo ultimo album Cheek to Cheek (che ha segnato la sua svolta Jazz), è tornata a far parlare molto del suo grande ritorno alla musica Pop dalla metà di agosto, quando, dopo mesi di numerosi rumor e indiscrezioni, ha annunciato l'imminente uscita di Perfect Illusion, un nuovo singolo prodotto da lei, Mark Ronson, Tame Impala e Bloodpop.
Dato che Gaga non ha mai dato conferma della data d'uscita vera e propria, i fan sono ora in fibrillazione, sperando che ogni giorno di settembre possa essere quello decisivo per il rilascio di Perfect Illusion. Sembra che la scorsa settimana sia arrivata la conferma ufficiale secondo la quale il nuovo brano dovrebbe uscire venerdì 9 settembre (scopri QUI tutti i dettagli), con un video a riprese già avviate (puoi vedere QUI alcune immagini in anteprima). Nonostante tutto, però, l'inizio della quinta Era discografica della Germanotta continua a rimanere avvolta in un grande alone di mistero.
Ieri, però, sono arrivate delle dichiarazioni interessanti sul nuovo brano di Lady Gaga non da fonti ufficiali, ma da una delle maggiori stazioni radiofoniche italiane. Infatti domenica pomeriggio, durante il programma Pop Around The Clock, lo speaker di RTL 102.5 Luca Dondoni ha confermato di aver ascoltato Perfect Illusion e ha annunciato che sarà una vera bomba, qualcosa di diverso dai primi album della popstar ma che sicuramente saprà conquistare il pubblico. Ecco cosa ha detto:
Il nuovo singolo di Lady Gaga sarà una bomba per molti, qualcosa di totalmente diverso dalle sue precedenti canzoni. Lady Gaga è salita di un gradino, RTL non mancherà di farvelo ascoltare!
Vedremo se dare conferma a queste dichiarazioni, che ci rassicurano e allo stesso tempo ci spiazzano (viste le delusioni che a volte arrivano dopo conferme simili). Per il momento cosa ne pensate di queste parole?