Madonna riceve un riconoscimento che smentisce le parole di Lady Gaga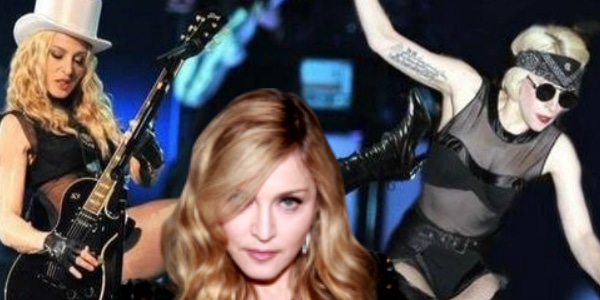 Nella sua carriera ultratrentennale, Madonna non si è mai limitata a cantare e basta ma anzi, a partire già dal suo quarto disco di inediti "Like A Prayer", si è sempre messa in gioco non solo nella produzione delle canzoni, ma anche nella stesura dei testi. E non poteva essere altrimenti, dal momento che, proprio dal sopracitato "Like A Prayer", ogni disco di Madonna rappresenta un pezzo della sua vita e del suo stato d'animo. Il suo coinvolgimento in prima persona nella scrittura delle proprie canzoni è, quindi, un elemento che ha sempre contraddistinto la sua musica da quella delle sue colleghe.
Le sue abilità di scrittrice sono state ancora una volta riconosciute non solo dal pubblico, ma anche dai critici musicali. Già nell'immediato, Madonna è stata inserita nella top 100 dei più grandi cantautori della musica secondo Rolling Stone, nella quale classifica occupa la posizione 57. La rivista, tra le altre cose, inneggia a Madonna come colei che è riuscita a racchiudere l'anima di Springsteen e degli U2 nella sua famosa "Like A Prayer", che è riuscita a rendere suoi i tanti generi diversi portati da i tanti collaboratori – da Patrick Leonard a William Orbit, da Stuart Price ad Avicii e Diplo – con cui Madonna ha lavorato nella sua lunga carriera che l'ha portata a vendere oltre 300 milioni di album.
Ma non finisce qui: Madonna è stata anche candidata come cantautrice per la Songwriters Hall Of Fame. La cantante di "Ray Of Light" concorrerà per il premio contro suoi grandi colleghi del calibro di Gloria Estefan, Bryan Adams, George Michael e Babyface, con il quale Madonna ha collaborato nella sua hit "Take A Bow". La giuria deciderà solo 5 dei tanti candidati entro il prossimo 16 dicembre, 3 dei quali vinceranno l'award nella cerimonia che si terrà il prossimo 15 giugno 2017.
Davanti a ciò sembra quasi superfluo ribadire che le parole di qualche giorno fa di Lady Gaga, che ha affermato di essere molto diversa da Madonna in quanto cantautrice e non "Qualcuno che sta cercando di proporre un qualche show", siano totalmente prive di fondamenti (qui per saperne di più). Intanto riproponiamo qui alcuni dei più brani scritti da Madonna che forse non tutti conoscono, tra cui "Promise To Try", dedicata alla defunta madre, "Intervention", dedicata invece ai suoi figli, "What It Feels Like For A Girl", che indaga l'universo femminile e gli stati d'animo di una donna in un mondo maschilista, "Live To Tell" e "Drowned World/Substitute For Love", canzone d'apertura di "Ray of Light", che segna la svolta spiritualista di Madonna.