Cold Water: rilasciata la dance edit della hit di Justin Bieber! (VIDEO)
I Major Lazer sono pronti a fare il ritorno sulle scene musicali e non hanno intenzione di lasciarsi scappare l'occasione di avere un'altra hit. Come già annunciato, il loro prossimo disco, il proseguimento del precedente lavoro "Peace Is The Mission", si chiamerà "Music Is The Weapon", uscirà prossimamante e conterrà importanti collaborazioni già annunciate. Al contrario dello scorso disco, in quest'ultimo i nomi che figureranno nei featuring sono molto più importanti e tra loro troviamo artisti del calibro di Gwen Stefani, The Weeknd e Sia, ma anche Camila Cabello.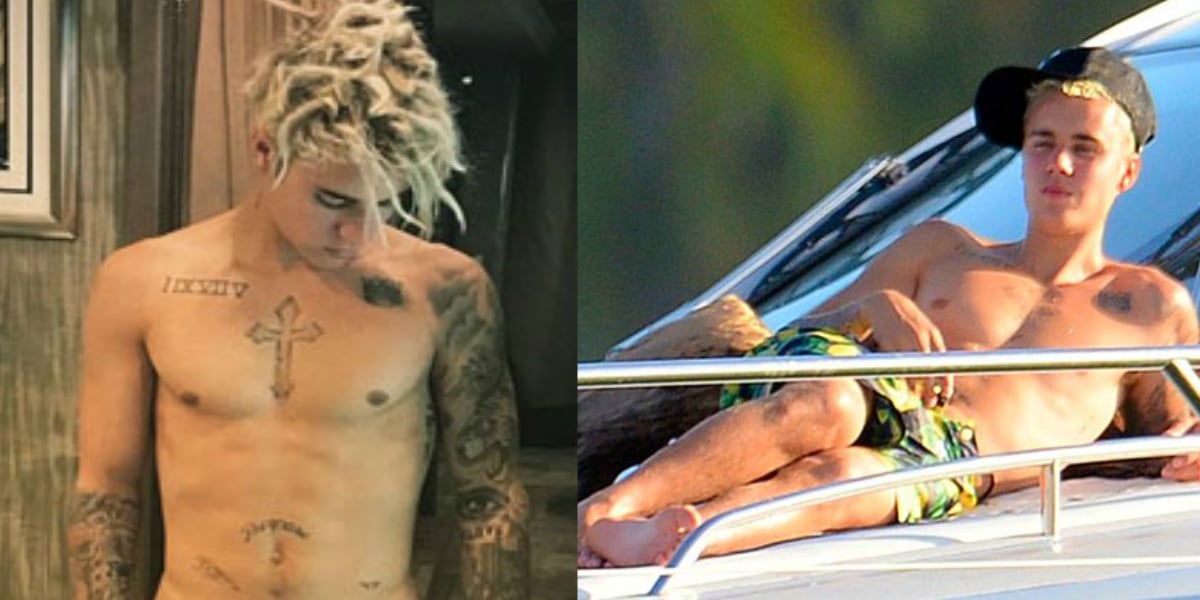 Nonostante abbiano già prodotto e concluso le tracce con gli artisti sopra citati, la band ha scelto altri cantanti per lanciare il nuovo lavoro discografico. Durante una recente intervista per Beats 1 era stato infatti annunciato che il lead single di "Music Is The Weapon" si intitola "Cold Water" e vede la collaborazione di Justin Bieber e di MO. JB ha già lavorato con Diplo e grazie a lui ha avuto la hit"Where Are U Now", mentre tutti conosciamo "Lean On" con MO.
Di seguito la copertina del brano: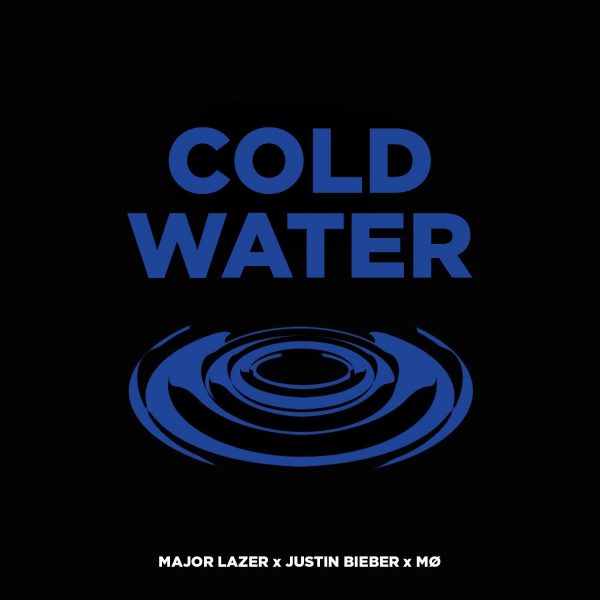 Alla penna assieme a Justin Bieber ci sono stati Benny Blanco ed Ed Sheeran.
#coldwater 2 weeks. @MAJORLAZER @diplo let's go. And for those asking written with @ItsBennyBlanco and @edsheeran. He ain't on it.

— Justin Bieber (@justinbieber) July 8, 2016
La canzone è una mid tempo in pieno stile Major Lazer, con un ritmo inizialmente lento che si fa sempre più incalzante man mano che si avvicina il ritornello. Bieber si occupa delle prime due strofe della canzone, mentre MO ci fa ascoltare il suo strumento nel bridge.
Eccovi l'audio del brano in HQ:
E' stato rilasciato anche il video, nulla di elaborato, un semplice documentario del tour di Bieber:
Rilasciato anche un nuovo remix in collaborazione con il rapper Gucci Mane.
Ecco un altro video del brano, in cui numerose ballerine ci intrattengono in meravigliosi paesaggi.
https://youtu.be/nBtDsQ4fhXY
Testo
[Verse 1: Justin Bieber]
Everybody gets high sometimes, you know
What else can we do when we're feeling low?
So take a deep breath and let it go
You shouldn't be drowning on your own
[Pre-Chorus: Justin Bieber]
And if you feel you're sinking, I will jump right over
Into cold, cold water for you
And although time may take us into different places
I will still be patient with you
And I hope you know
[Chorus: Justin Bieber]
I won't let go
I'll be your lifeline tonight
I won't let go
I'll be your lifeline tonight
[Verse 2: Justin Bieber]
Cause we all get lost sometimes, you know?
It's how we learn and how we grow
And I wanna lay with you 'til I'm old
You shouldn't be fighting on your own
[Pre-Chorus: Justin Bieber]
And if you feel you're sinking, I will jump right over
Into cold, cold water for you
And although time may take us into different places
I will still be patient with you
And I hope you know
[Chorus: Justin Bieber]
I won't let go (I won't let go, no no, no no no no)
I'll be your lifeline tonight
I won't let go
I'll be your lifeline tonight
[Bridge: MØ]
Come on, come on
Save me from my rocking boat
I just wanna stay afloat
I'm all alone
And I hope, I hope someone come and take me home
Somewhere I can rest my soul
I need to know you won't let go
[Chorus: Justin Bieber + MØ]
I won't let go (I won't let go, no no, no no no no)
I'll be your lifeline tonight
I won't let go
I'll be your lifeline tonight
[Outro: Justin Bieber]
I won't let go
I won't let go
Traduzione
[Verse 1: Justin Bieber]
Ognuno si sballa a volte, si sa
Che altro possiamo fare quando ci sentiamo giù?
Quindi, fai un respiro profondo e lasciati andare
Non dovresti annegare da solo
[Pre-Chorus: Justin Bieber]
E se ti senti affondare, io salterò
nell' acqua fredda, fredda per te
E anche se il tempo potrebbe portarci in luoghi diversi
Sarò ancora paziente con te
E spero che tu sappia
[Chorus: Justin Bieber]
Non mi arrenderò
Sarò la tua ancora di salvezza stasera
Non mi arrenderò
Sarò la tua ancora di salvezza stasera
[Verse 2: Justin Bieber]
Perchè tutti noi ci smarriamo a volte, non è vero?
Si tratta di come impariamo e come si cresce
E voglio giacere accanto a te finchè sono vecchio
Non dovresti lottare da sola
[Pre-Chorus: Justin Bieber]
E se ti senti affondare, io salterò
nell' acqua fredda, fredda per te
E anche se il tempo potrebbe portarci in luoghi diversi
Sarò ancora paziente con te
E spero che tu sappia
[Chorus: Justin Bieber]
Non mi arrenderò (non mi arrenderò, no no, no no no no)
Sarò la tua ancora di salvezza stasera
Non mi arrenderò
Sarò la tua ancora di salvezza stasera
[Bridge: mo]
forza, forza
Salvami dalla mia barca a dondolo
Voglio solo stare a galla
sono tutta soloa
E spero, spero che qualcuno arrivi e mi porti a casa
in qualche luogo in cui io possa far riposare la mia anima
Ho bisogno di sapere che non ti arrenderai
[Chorus: Justin Bieber + Mo]
Non mi arrenderò (non mi arrenderò, no no, no no no no)
Sarò la tua ancora di salvezza stasera
Non mi arrenderò
Sarò la tua ancora di salvezza stasera
[Outro: Justin Bieber]
Non mi arrenderò
Non mi arrenderò